Johnny Love – Doing it His Way
Despite earlier threats and against my better judgement, I went skiing this morning.
Actually, it had everything to do with the call I got yesterday from Johnny Love, a.k.a. Johnny Extreme, who for five years has held his "Ski Bum" party, an annual late spring get together involving a morning ski up on Independence Pass and an afternoon BBQ at his place afterwards. I've unfortunately missed it every year due to being elsewhere so when we got back from NY last night and I heard the message, I realized I had to go.
But what really helped me arrive at the decision to go was the hope that I would see something like this little creek crossing sequence below, which has become his late-season Independence Pass trademark.
Scroll through the photo's to see Johnny's latest attempt at greatness and decide if he is:
A) just being "Johnny Extreme."
B) not always coming up with the best ideas.
C) a brilliant skier with the style, skills and technique we all aspire to possess.
D) simply seeking redemption for last year's debacle that landed him on YouTube. (see J Love Dive Bomb here)
E) getting ready for his summer boating and waterski season up at Ruedi Reservoir.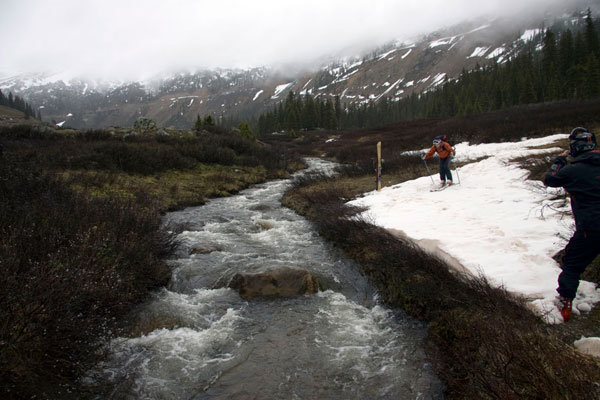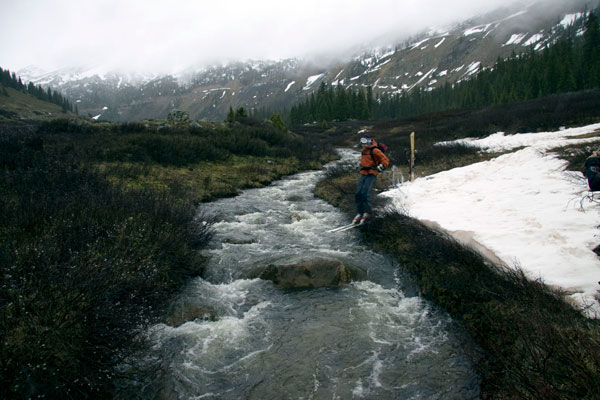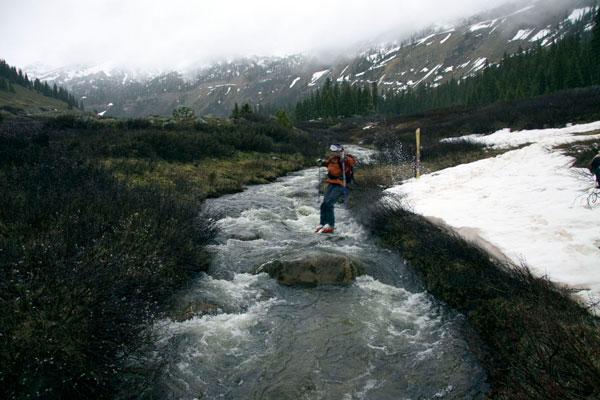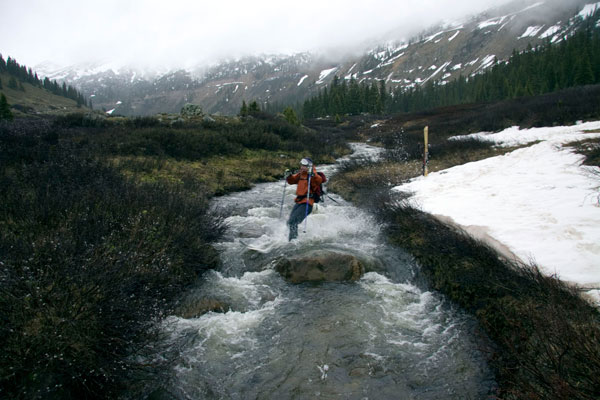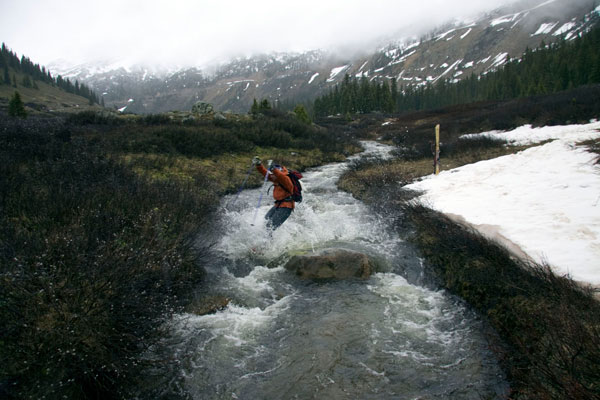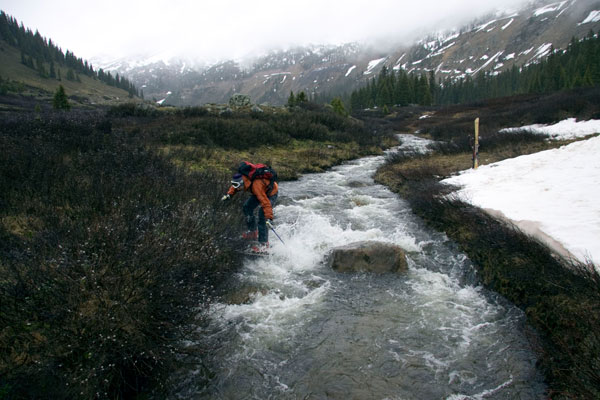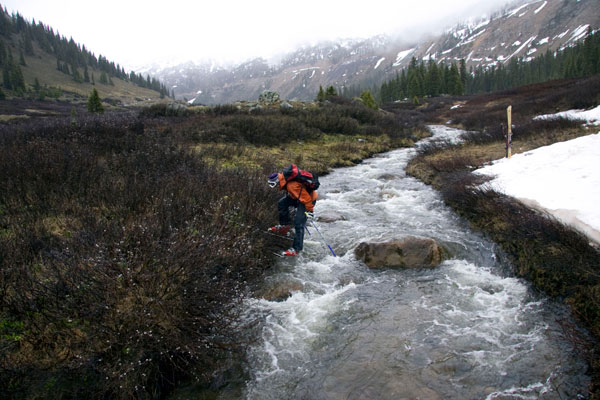 Another job well done Johnny– my season now feels complete. Now if we could just get someone to stop to give us a ride back to the truck….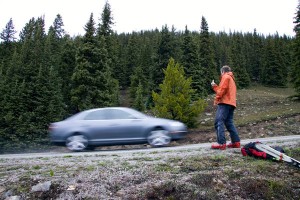 Then we'll be off to the BBQ where Johnny has threatened to have the 'Slip-N-Slide' setup. I'll be sure to bring the camera.