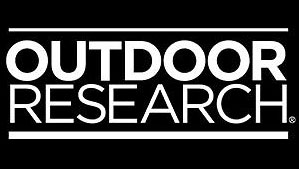 When it comes to gear and equipment, we like to use whatever we think is best, and we've generally avoided commitments to specific brands so as to have the freedom to do that. But when I was presented an opportunity to be part of a small group of product testers for Outdoor Research, I thought it warranted some additional consideration. Actually, I said yes right away.
The reason was simple. To this day I have never owned anything from Outdoor Research that has let me down. From the old classic gaiters (that I still have 15 years later) to their latest puffy coat, I've always held their products in high regard. Because of my overwhelmingly positive experience with the brand through the years, I'm excited to be involved.
As part of the group, called the OR Insight Lab, I'll get to try the latest and greatest from the company and do my best to wear it out. The goal is to use, review, offer feedback, and generally spread the good word about Outdoor Research. For the more social media savvy out there, it's all happening at #ORInsightLab. Check it out.
I'll be starting off with a few key backcountry skiing and touring pieces— the Valhalla jacket and pants and the Riot gloves. The jacket and pants are mid-weight softshells, which are ideal in the relatively dry Colorado weather, and they have thus far proven to be ideal for backcountry skiing, morning uphills, and light rando. With more than a dozen full days in them already, I definitely like what I've seen. It would be premature to report on the gloves right now, they've only come out a few times in the mild temps we've had so far (it's only November). When winter arrives in full they'll see more action, as will the Floodlight 800-fill down jacket and a pretty comfy flannel for around the house.
These pieces are actually tough to find in the Roaring Fork Valley, so apart from asking to borrow mine, you can look them over and even order them direct from Outdoor Research here. And be sure to follow along on the various social media channels at #ORInsightLab to see what's happening with the whole program.
And now I'm going to get back out in what has been an awesome start to winter here in Aspen. Happy Thanksgiving!