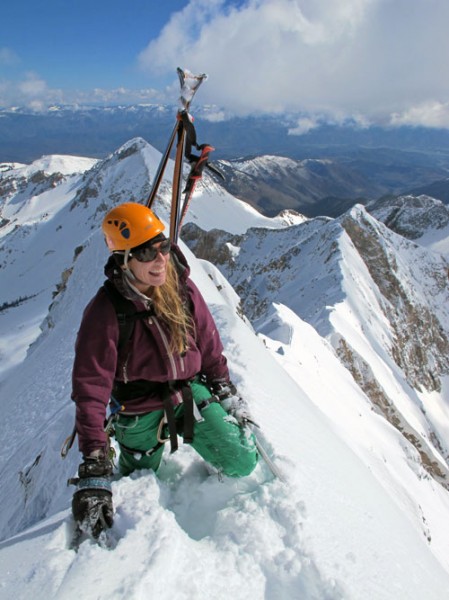 As a Colorado native who moved to Aspen after graduating college, I found myself in love with climbing and skiing high peaks in Colorado and around the world. After first climbing all of Colorado's 14ers in 2004, I became the first woman to ever ski all 54 of Colorado's 14,000 foot mountains, in the spring of 2010.
In addition to ski mountaineering, I participate in ski randonee and cross-country skiing races, as well as ultra-running events around the country.
Finding meaning in Aspen's notion of mind, body, and spirit, I continue to expand my climbing and ski mountaineering experiences, while exploring new mountain ranges and peaks around the world, ultimately inspiring others, especially women, to set goals, get outside, and find something extraordinary in every day.
In the fall of 2011, I joined the Aspen Center for Environmental Studies as the Development Director. A chance to give back to the environment and participate in protecting our natural resources made working at ACES the perfect fit. When I'm not out exploring, I tend to my community garden, play tennis, bike, sew, and love to look at art.
Recent Posts
About Christy & Ted
We met in Aspen in 2000 and have been happily
stuck in the rockies
ever since, getting out in the mountains every day we can, in every season and by all means possible.
Read More
Subscribe to the Blog
Categories
Search
Archives