Consider these suggested routes as options for long-day adventures in Aspen.

A spring ski descent of the East Face of Christiana Peak, 12,878 ft., from Capitol Creek.

Originally planned as a birthday outing that was tabled when work interfered, Christy, Dirk and I rescheduled the day jaunt up Capitol Peak one week later. A blessing in disguise, the delay put us on the route with just one other party as opposed to the relative mob-scene that reportedly overran the peak the weekend prior. After a 5AM departure from the trailhead we were up at Capitol Lake in...
Recent Posts
About Christy & Ted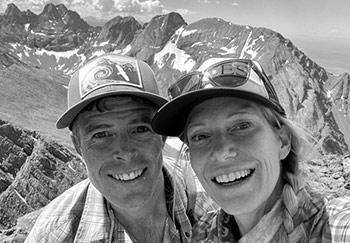 We met in Aspen in 2000 and have been happily
stuck in the rockies
ever since, getting out in the mountains every day we can, in every season and by all means possible.
Read More
Categories
Search