Back in 2002-2003, I was invited to participate in a reality television series called "Global Extremes – 4 Runners of Adventure," which took place in various locations around the world, ultimately finishing with a summit of Mount Everest– the first-ever live television production of a climb and summit of the world's tallest mountain.
The weekly series was produced and aired on the former Outdoor Life Network and condensed into five episodes for ABC, which can be seen below.
Episode 1 – Moab/Aspen
Episode 2 – Kalahari Desert
Episode 3 – Costa Rica
Episode 4 – Iceland
Episode 5 – Mount Everest
Recent Posts
About Christy & Ted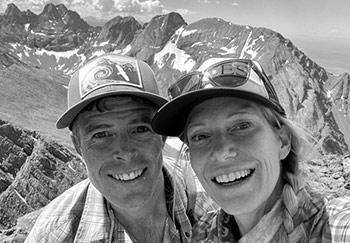 We met in Aspen in 2000 and have been happily
stuck in the rockies
ever since, getting out in the mountains every day we can, in every season and by all means possible.
Read More
Categories
Search