A spring descent of Kit Carson's Outward Bound Couloir, a Sangre classic!

You Win Some, You Lose Some The weather forecast worsened each day as the weekend approached and we weren't sure what to do. Christy, Lissa, Dirk, and I hoped to ski Mount Yale on Saturday and then try for Kit Carson on Sunday. If the forecast was right, the huge spring storm could shut us out and we might be sent home with nothing. But us if the forecast missed,...

Not bad for December in the Sangres. Route: Southeast Face to Outward Bound Couloir Team: Ted, Chris Davenport We weren't going to get anything done sitting at home— I agreed with Dav's thought. It was December and he had a short list of peaks left to ski and when he mentioned the Sangres, well, I needed most of them too, so I was in. Which peaks would have snow? It...
Recent Posts
About Christy & Ted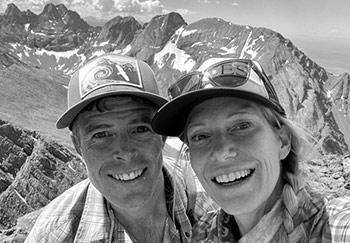 We met in Aspen in 2000 and have been happily
stuck in the rockies
ever since, getting out in the mountains every day we can, in every season and by all means possible.
Read More
Categories
Search