You Win Some, You Lose Some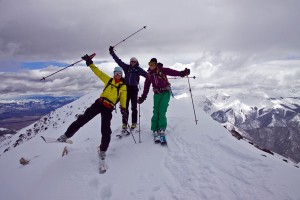 The weather forecast worsened each day as the weekend approached and we weren't sure what to do. Christy, Lissa, Dirk, and I hoped to ski Mount Yale on Saturday and then try for Kit Carson on Sunday. If the forecast was right, the huge spring storm could shut us out and we might be sent home with nothing. But us if the forecast missed, as we all know it can, we could pull it off and might even get some good snow while trying. We all agreed on one thing, we wouldn't get anything done sitting at home. We decided we take a gamble.
Some photos from Mount Yale-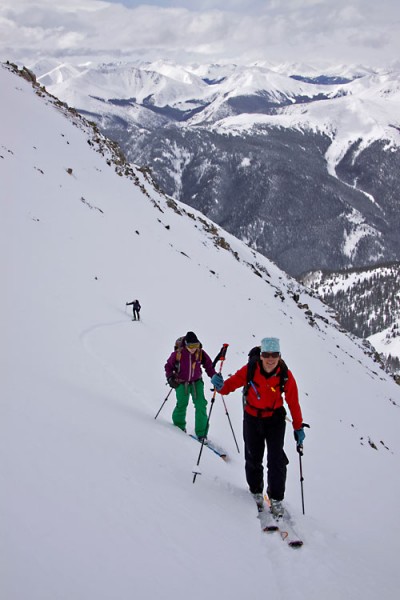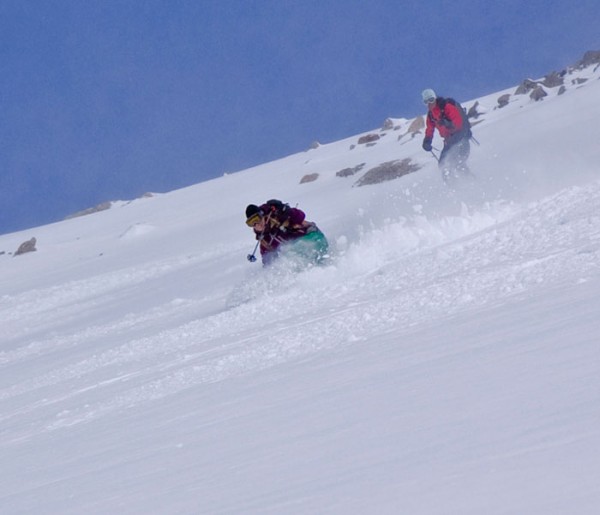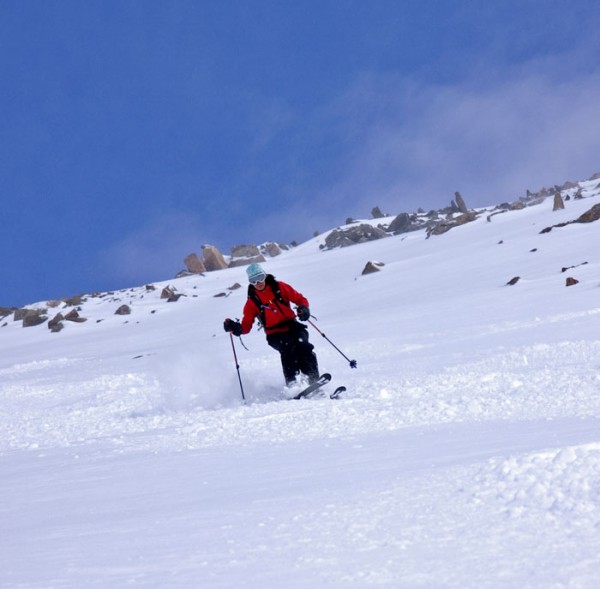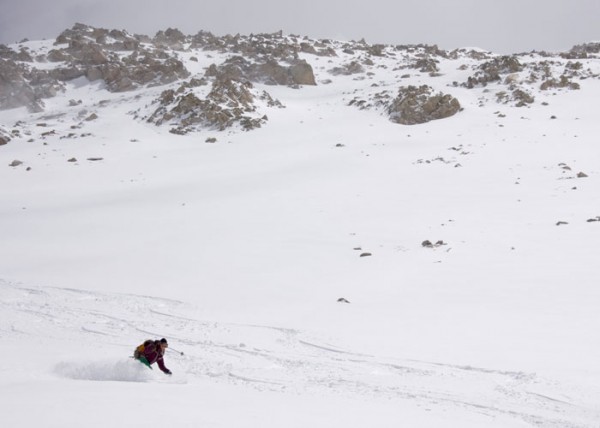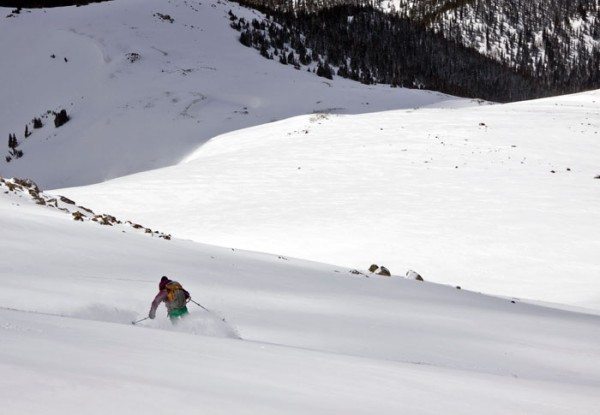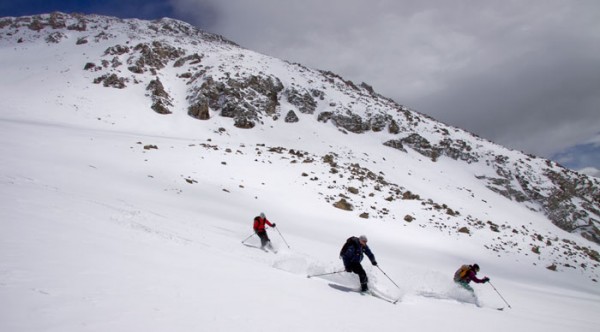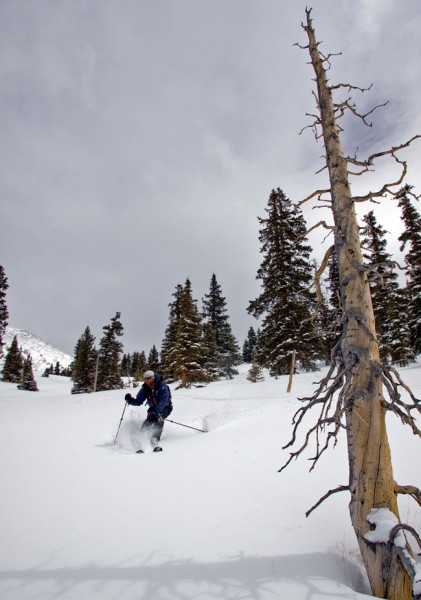 Psyched to have had our bet pay off, and with the afternoon weather in Buena Vista sunny and clear, we were ready to place another wager. We headed to the eccentric town of Crestone where we spent the night. Sunday's weather was supposed to be much nicer than Saturday's, which was good, but the storm that had just exited the collegiate area hit the Sangres particularly hard. That was made apparent as Dirk and I did some recon up the road to the Willow Lake trailhead that afternoon and discovered it was buried deep in snow a mile and a half from its usual terminus, at just over 8000 feet. We were all feeling good and ready to go so we decided to set the alarm a little earlier and skin the added distance up the snowcovered road and give it our best.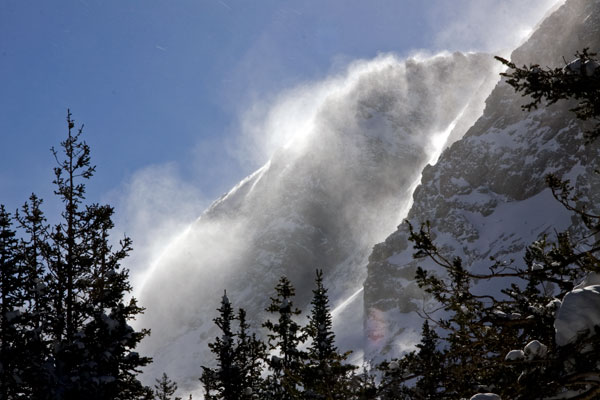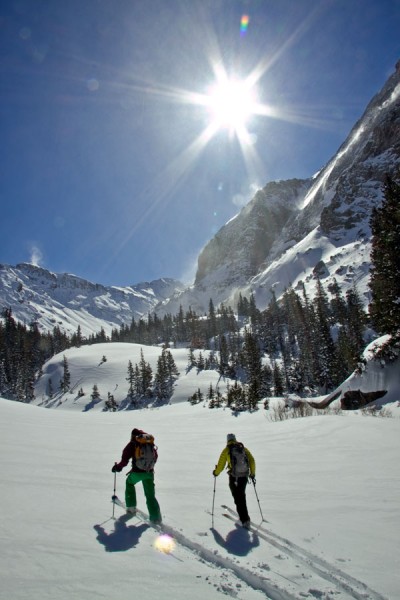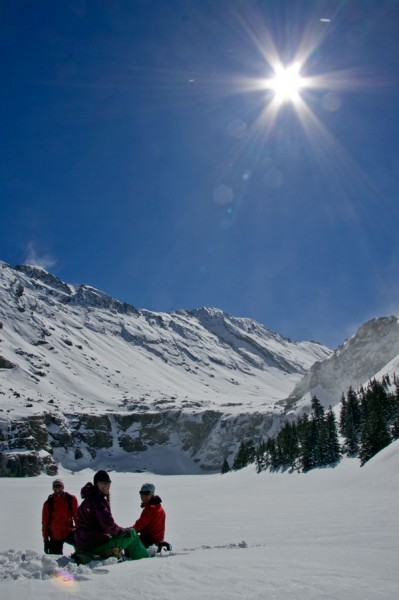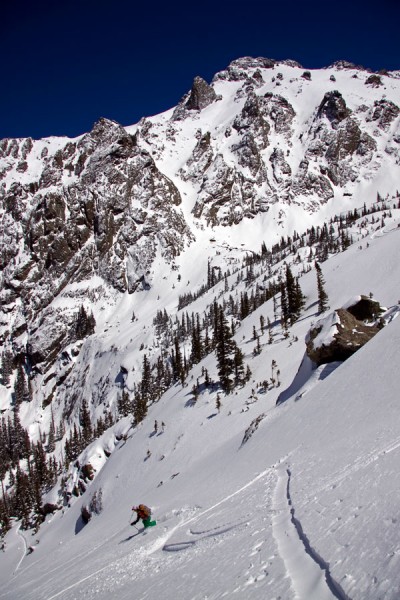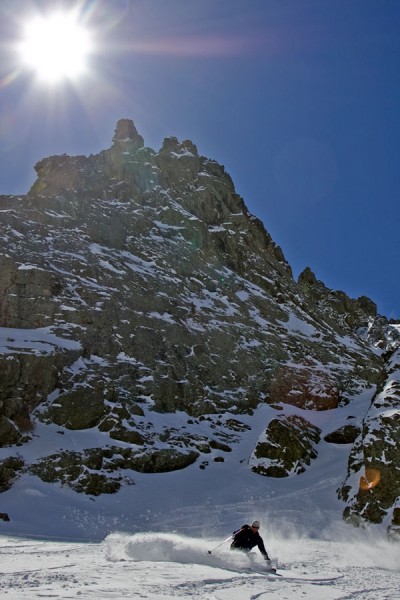 A foot of new powder at the trailhead became two feet higher up and even more as we reached Willow Lake. We had spent five hours breaking trail just to get there, at ~11,500 or so, and by then we had all individually reached the conclusion we wouldn't pull this one off today. Arrival at the lake marked lunch and the end of our uphill effort. Because the day before went so well, and because we each gave it our all trailbreaking, it was an easy and mutual decision. We ate lunch at what is one of our favorites alpine lakes and then headed back.
Stopping a short way down from the lake to try to climb and ski a north facing couloir, we encountered thigh deep snow which our tired legs found to be too deep to ascend. It was actually reassuring because the snow in the OB couloir, our planned ascent route on Kit Carson, would likely have been the same. It was doubtful we could have reached Kit Carson's summit, no matter what time of day we started.
It took us eight hours just to get to the lake and back. It was a good effort by a bunch of friends on a beautiful day. So while there may not have been a proper summit here today, we still won.
You only lose when you don't try.