A ski descent of the Northeast Couloir on Willow Peak, 13,336 ft.

Just getting caught up here on the backlogged trips thus far- this was a great one we had on Sunday, April 26. Forgoing what was the 4th 'official' ski area closing day(after all the season extensions), a rather large group of us tested the limitations of modern snowmobiles and headed up the Maroon Creek Road to ski Willow Peak. John Doyle and Kirk sacrificed the machines to get Pierre and Andre Wille, Sean, Christy,...
Recent Posts
About Christy & Ted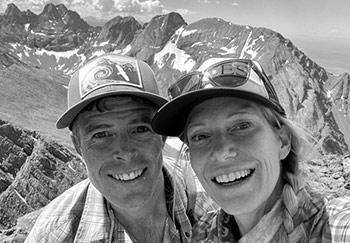 We met in Aspen in 2000 and have been happily
stuck in the rockies
ever since, getting out in the mountains every day we can, in every season and by all means possible.
Read More
Subscribe to the Blog
Categories
Search