It was a fun couple of days out there, (more…)

This year's logo, fitting that it's in Bronco colors. No doubt about it, Christy and I have had a lot of cool opportunities in the outdoors. Ever since arriving to Aspen, in 1994 for me and 2000 for Christy, we were always impressed by what we saw and heard people doing in the mountains around town. From that inspiration, we've built our own lives in a similar fashion, and in...
Recent Posts
About Christy & Ted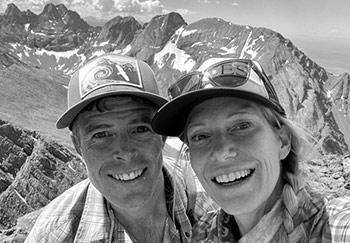 We met in Aspen in 2000 and have been happily
stuck in the rockies
ever since, getting out in the mountains every day we can, in every season and by all means possible.
Read More
Categories
Search