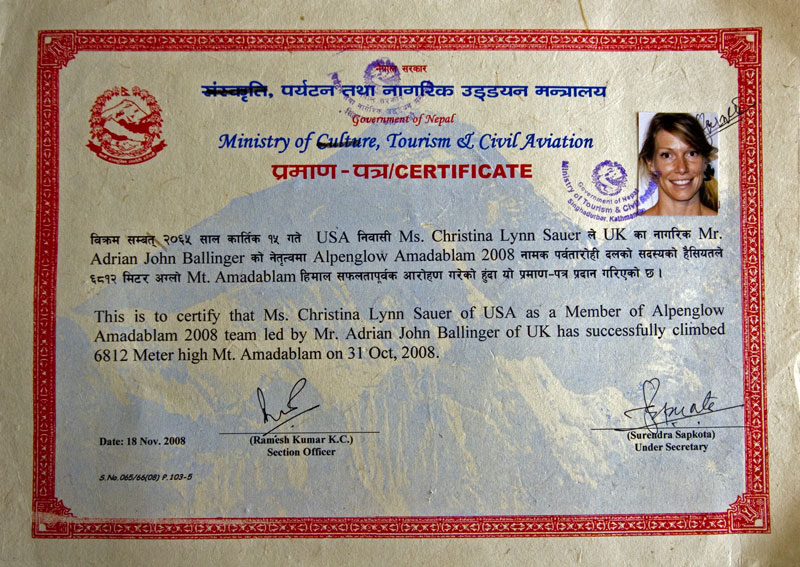 It's official.
We don't need the certificate as proof, but we do think it's pretty cute that the government of Nepal takes the time to issue these.
I'm sure they'll be cool to have somewhere down the road.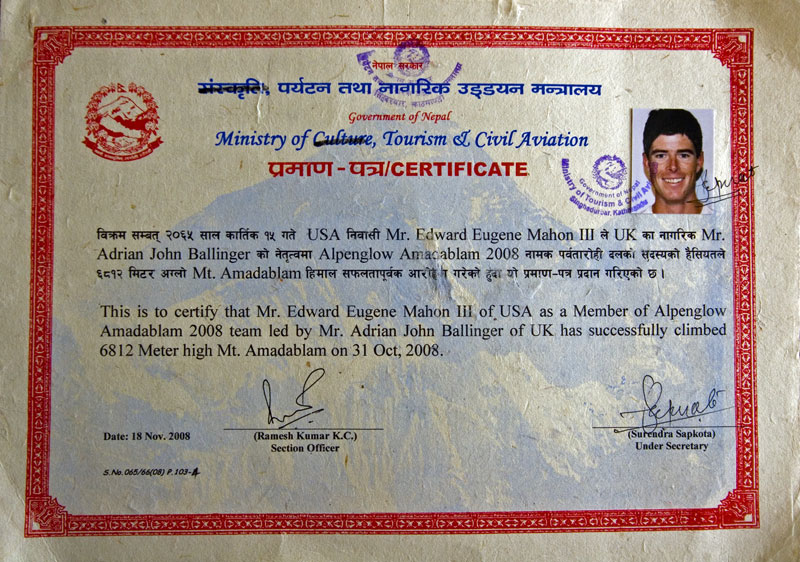 Maybe the Colorado Mountain Club should issue certificates for 14er & 13er summits.
I'm sure the employees of the CMC are happy they don't.
Happy New Year!