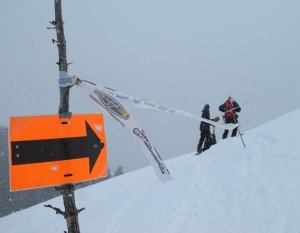 So it's all set. The new Power of Four race is officially "sold out" with 75 teams of two registered to start in the morning. I was out yesterday with Dirk and Pete Swenson, helping with the course marking between Snowmass and Buttermilk.
About 11,000 feet of vertical gain with ski descents of the Hanging Valley Wall, Highland Bowl and Silver Queen, all under forecasted sunny skies have it shaping up to be a good one.
I'll let you know how it goes for us.
You can read the Powder piece here.