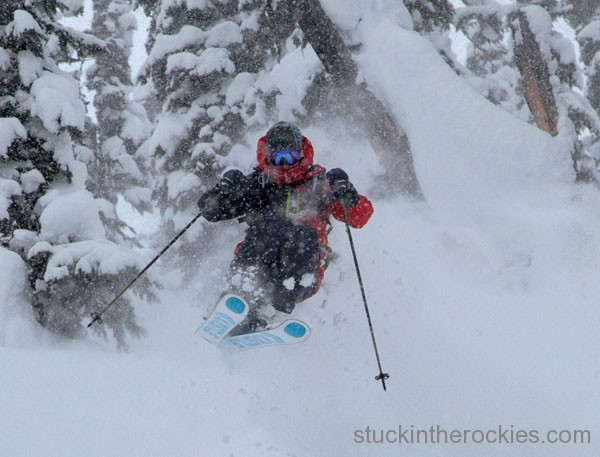 For the superstitious skier, it's usually a bad idea to talk about a snow storm before it arrives.
But this ski season so far has been lacking in terms of snow, so whatever steps we've taken to keep from jinxing the snowfall hasn't been effective, and there's a storm on the way.
So I'm going to take the opposite approach and share some powder pics from earlier in the season in hopes that it brings the snow. Chris and I were in Canada in December at CMH Valemount and shot photos for Kastle's new ski, the BMX 128, and I think we came home with a few good ones.
Here's to the anti-jinx!