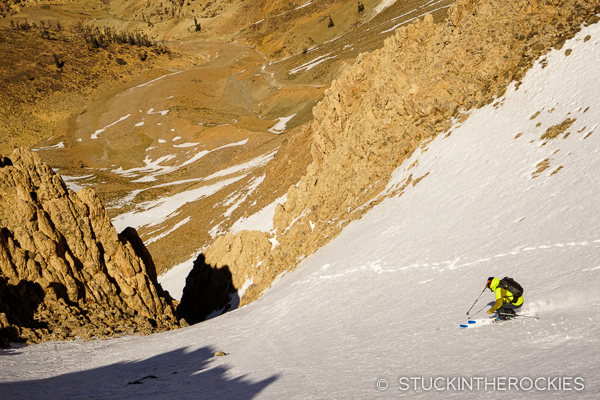 Next up on our Morocco ski adventure was Jbel Maaskar, 3265m.
After two days skiing Jbel Ayyachi we were familiar with the routine: head towards the mountain by foot or car, load the gear on the mule, approach on foot, climb and ski the mountain, and head back down to a pretty incredible spread for lunch. It was a real civilized routine. We couldn't help but acknowledge that once back in Colorado we would really miss having the mules and lunch spread awaiting us after each day!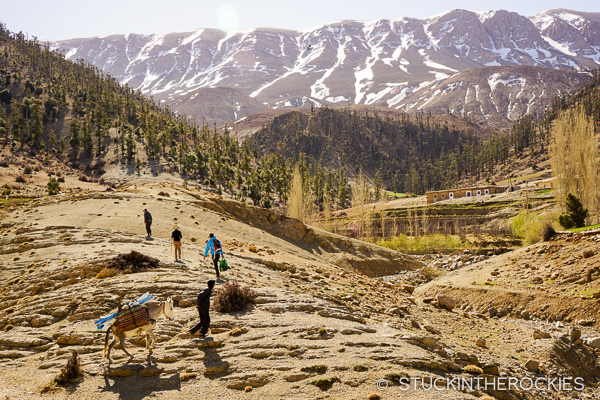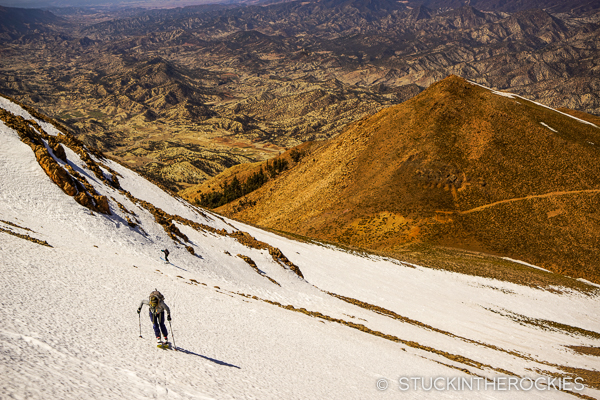 So after another night at Mohammed's gite, Christy, Dav, and I, along with Aaron (who set everything up) and Ismail made our way up to one of the prominent snow features on Maaskar. It was cool route, a long skin up a wide gully to a narrow dogleg couloir that formed up just below the summit. The snow was comparable to late spring in Colorado. It was pretty firm for ascending and we were hoping it would soften up for the ski.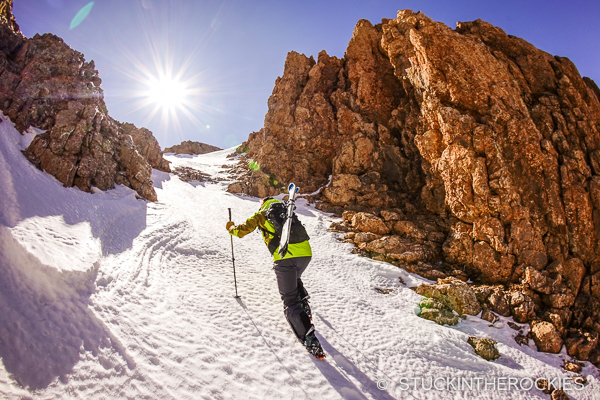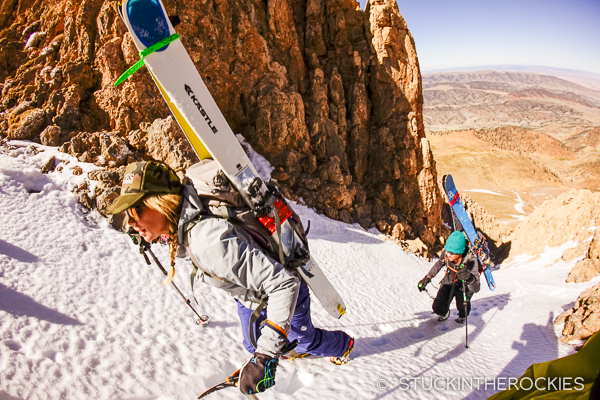 The climb as fun. It was nice to use all the gear we brought with us— boot and ski crampons, ice axes— and to explore yet another new mountain in this awesome country. Aaron said Maaskar rarely sees skiers, yet the mountain looked to offer an abundance of ski lines. Of course this year wasn't the right season for some of them, but the potential was obvious.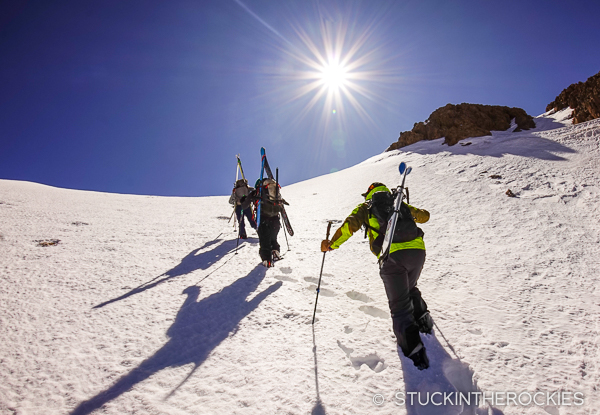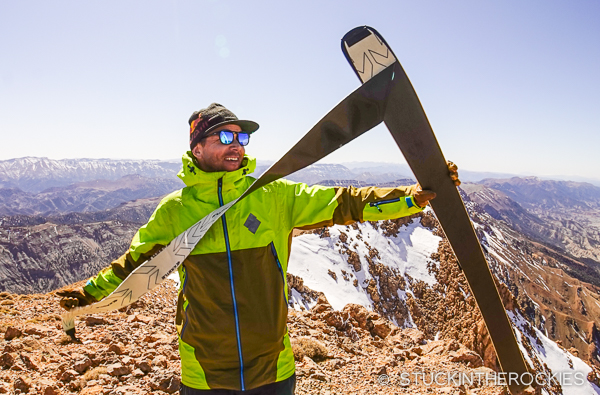 And there we were, on another sunny summit in the High Atlas. The snow was just getting soft, and the four of us got ready to ski. We all retraced our route through the couloir and back down the long apron to the end of the snow where the muleteer awaited. It was another good day.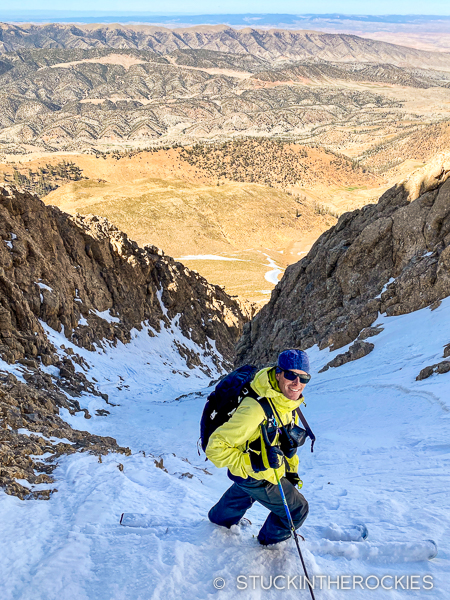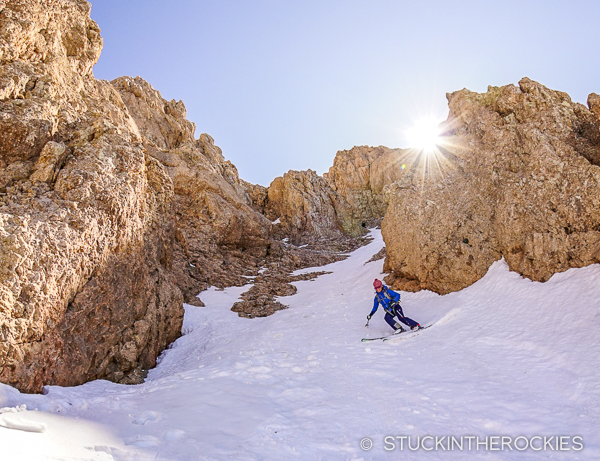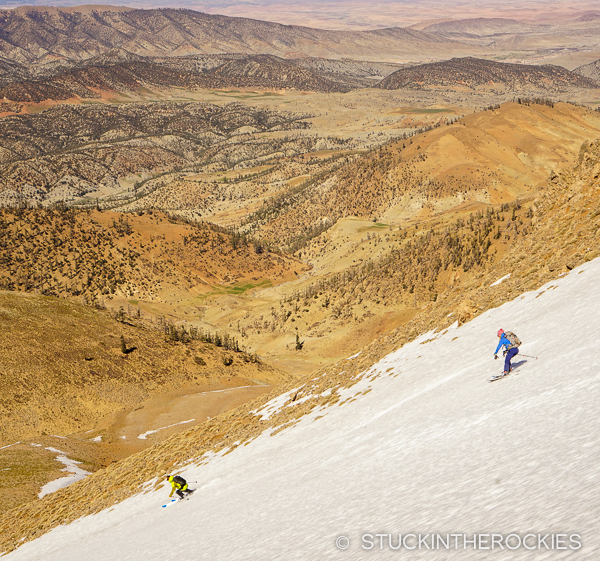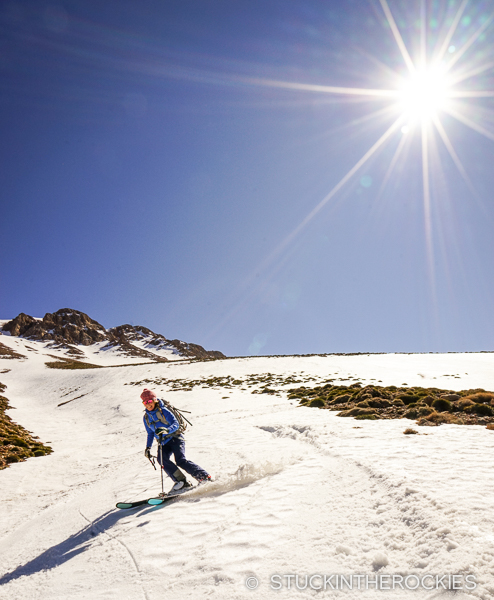 We packed up our stuff and headed down to the trailhead, this time following a different route from the one we used to approach. It took us through some old growth cedar forests which were really cool. Eventually we were back where we started, and it was time to eat!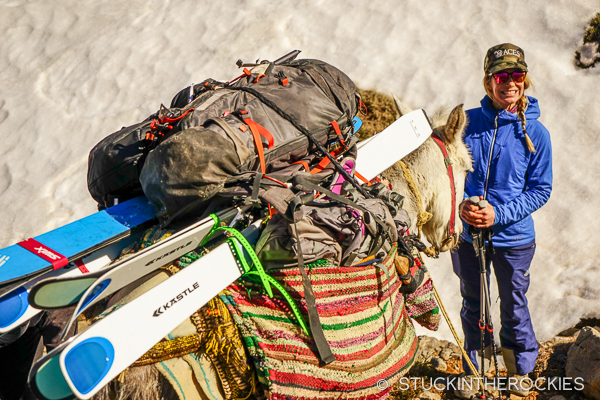 Later that evening back at the gite, Mohammed and his family organized a big party. Ahmed spent all day cooking, the women dressed Christy up in their native Berber dress, and some of the neighbors and new friends came over to join in some song and dance.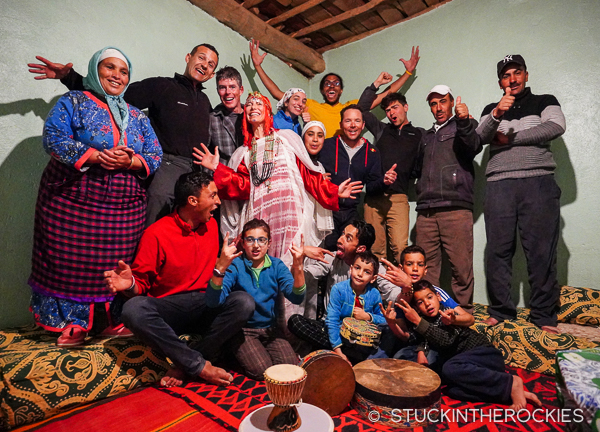 After three days of skiing and exploring, meeting the locals, partaking in the ritual meals and mint tea, we felt the cultural experience left at least as big of an impression on us as the skiing.
We can't wait to get back!