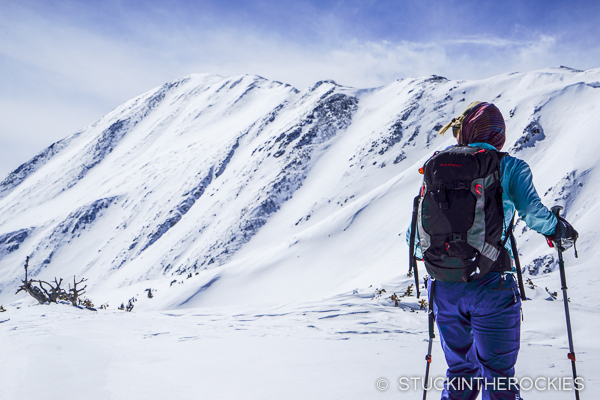 Bald Mountain, 13,684 feet, is a long ridge of a mountain to the east of Breckenridge. The crest of Bald runs somewhat north – south, and the resulting big east face of that ridge offers a lot of good skiing.
A couple of years ago, the Summit Huts Association built the Sisters Cabin, which is nestled just below treeline to the north of the Bald Mountain summit. That allows the hut users to ski tour on and around Bald Mountain with ease. It's a cool hut, if you aren't familiar with it, you can get some more info here.
In search of a summit ski of Bald Mountain, we started by skinning the normal approach route to the Sisters Cabin. We drove to the French Gulch trailhead outside of Breckenridge and followed the marked trail for about 4 miles up to the hut.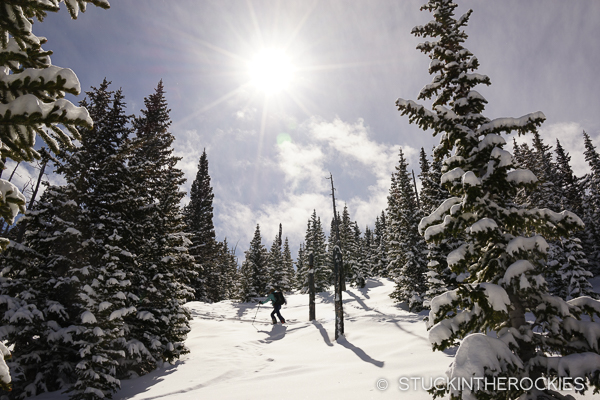 We left the popular hut trail and started south, up the long ridge of Bald. At a certain point the snow was too lean for skinning, and we put our skis on our backs and walked most of the rest of the route to the summit.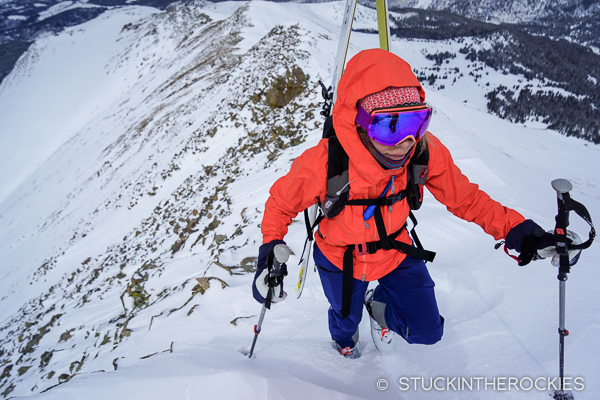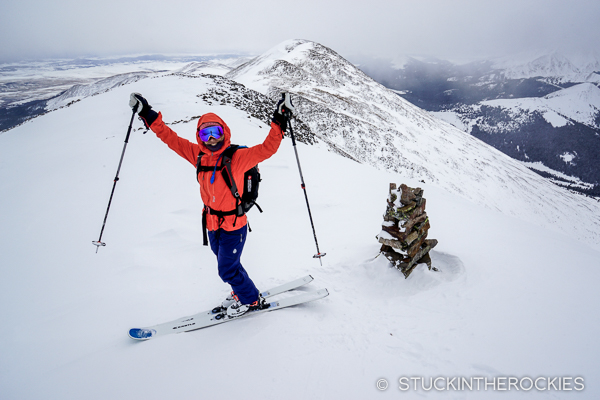 From Bald's summit there are some great northeast facing lines that you can ski down into French Gulch. It begins as a big open bowl, eventually leading into the forest.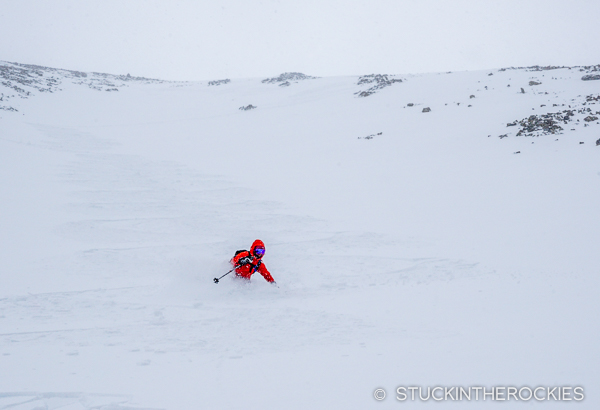 After a little pushing through some snow covered meadows we came up on the snow covered French Gulch road. We followed that downhill right back to the parking area where we started. It was a cool loop.