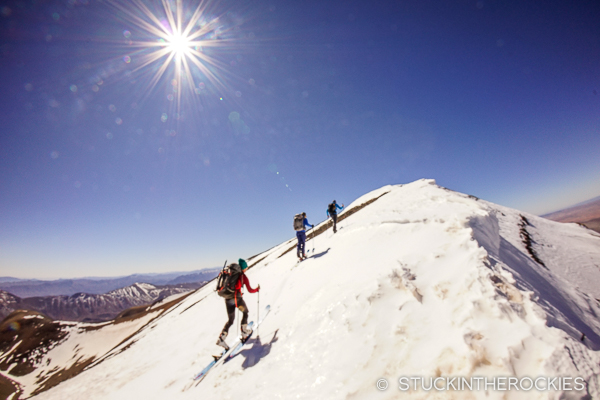 Located in the far northwest corner of Africa, the Atlas Mountains stretch across Morocco in an east-northeast direction, for 1600 miles into neighboring Algeria and Tunisia. This mountain range, with several summits greater than 4000 meters in elevation, effectively separates the Mediterranean and Atlantic coastlines from the nearby Sahara Desert.
Contained within the Atlas Mountains are several sub-ranges. The region of mountains with the highest, snowiest summits is referred to as the High Atlas.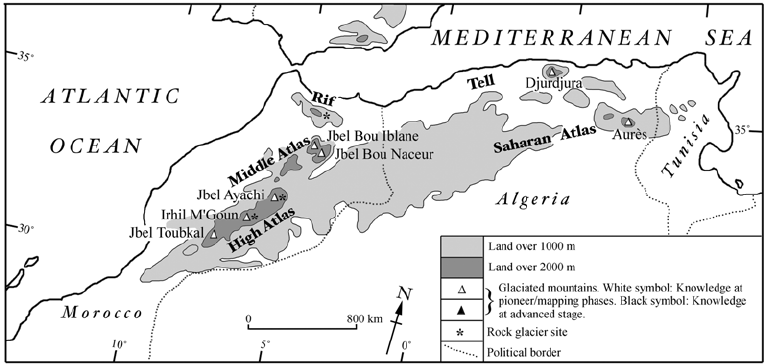 It may come as a surprise that mountains in Africa could ever be described as "snowiest" but it's true. In fact not only does Morocco have a few of its own ski areas, including Oukaimeden (website here) with six lifts and 2,000 feet of vertical gain, but backcountry skiing and ski mountaineering in Morocco are legitimate outdoor activities.
So with a desire to go skiing and explore new mountains in an unfamiliar part of the world, Christy and I and our good friend Chris Davenport made the trip from Colorado to Marrakech. We thought we could climb and ski some new mountains on a different continent, and gain a little cultural experience as well.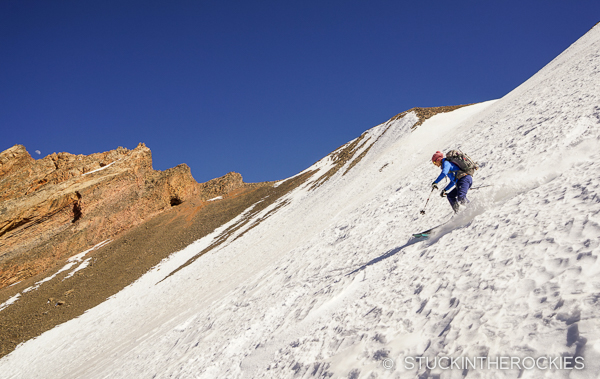 Unfortunately Morocco is experiencing some big variations in snowfall from year-to-year, much like other mountain ranges around the world these days. By some estimates, precipitation in the High Atlas has decreased by 60%. The average annual temperature has already gone up more than the 1.5 degrees Celsius mandated by the Paris Climate Accord. Like many mountain communities that depend on snowfall for water and their local economy, Moroccans are hoping this year is an outlier rather than the new normal. Time will tell.
We were aware it was a warm, dry winter. But we still wanted to go. We weren't heading there in search of deep powder, we wanted to experience skiing in Africa, and see what the High Atlas Mountains were all about. Besides, we figured that even if it was a lean season, there's almost always snow somewhere to ski, we just had to find it.
And one of the nice things about Morocco is that if you have to hike some distance to get to the snow, there are locals who would love to help.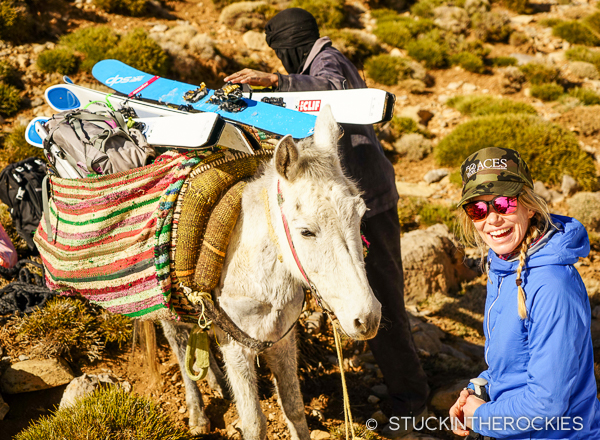 As for finding the mountains with the best snow, that's where Aaron Gould-Kavet came in. A Vermonter, living in Colorado, Aaron has been exploring the High Atlas on skis for years. Like many people who visit Morocco and come away with a fondness for the place, Aaron has an immense appreciation for its people, culture, and mountains— in particular, the native Berber communities that have occupied the Atlas Mountains for more than 10,000 years.
He has been working to spread the word on the Atlas Mountains, and skiing in particular. He knows firsthand how they offer great adventure and challenge, fun skiing with [in most years] reliable snow. But more importantly, he believes that the mountains can provide a sustainable economic benefit for the native Berber communities that live there. Berbers typically rely on grazing goats and sheep for their livelihoods, but there's an increasing potential in outdoor tourism based around climbing and skiing their local mountains. And Aaron is working hard to promote that.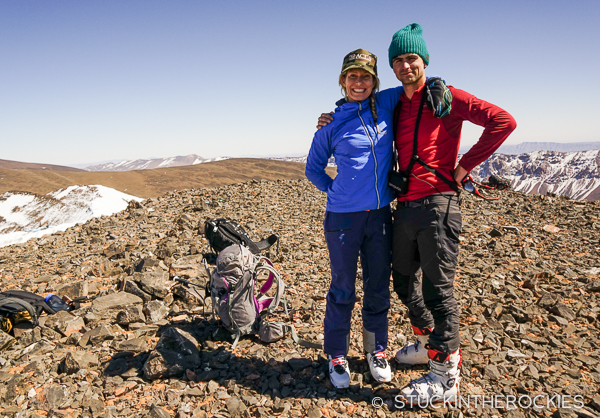 Along with his friend and guide/partner Ahmed Achou, they operate a guesthouse, known locally as a gite (pronounced "jeet"), called Gite Bon Naceur (website here).
After a few emails with Aaron about current conditions, he offered to show us around, and he helped organize an itinerary that would introduce us to the mountains with the best skiing.
We departed Colorado on March 1st and made our way to Marrakech. After a night in the Medina/ Old Town of Marrakech, Aaron, Christy, Dav, and I drove northeast to a small village named Taouraout, near a mountain called Jbel Ayyachi (Jbel means mountain). We planned to stay with Aaron's friend and guide, Mohammed Oujanda, who along with his family operate a local gite (location info here). We had dinner with the family and friends and got situated for the next few days. Suffice to say, the cultural experience had begun.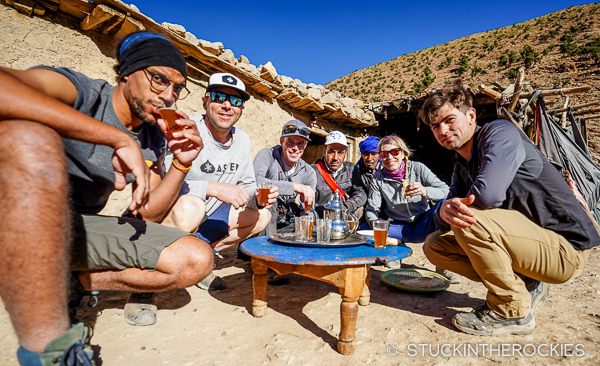 The next day it was time to ski. Aaron drove us to the end of the road, up a nondescript valley where we met the local muleteer that Aaron had arranged. We loaded his donkey with our skis and boots and began walking up the dry valley towards Ayyachi.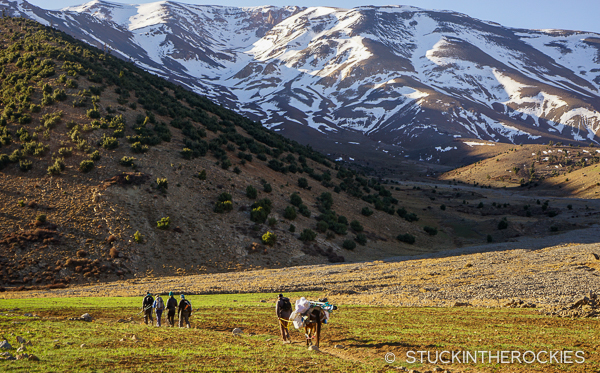 About two hours after starting, we reached the snow, put on our boots, and began skinning. There were countless ski lines ahead of us. We looked at the options and picked a route of ascent. Before long we were in crampons ascending the mountain under the warm African sun. Not long after that we were on the summit!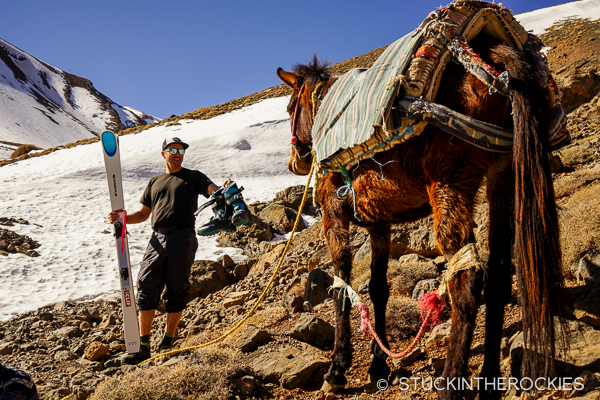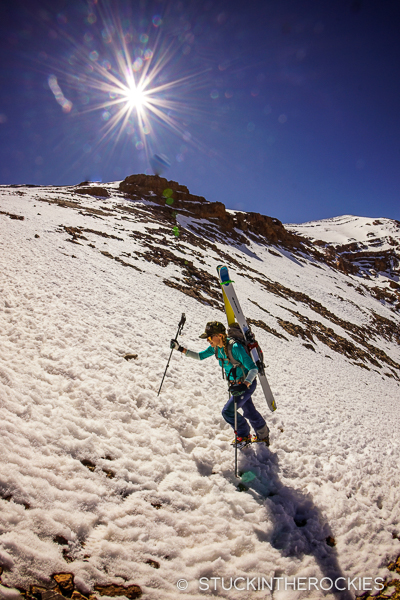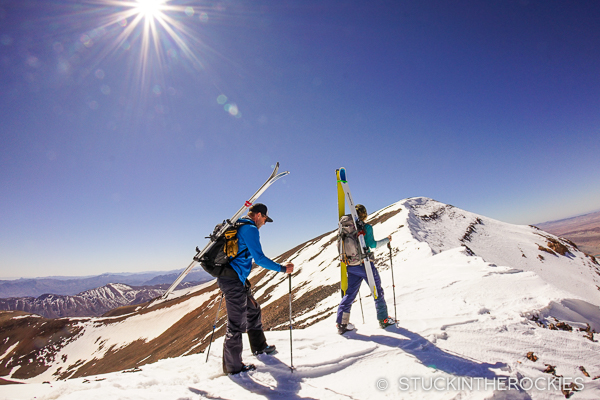 We took in the views, still adjusting to the idea that we were in Africa. As we got ready to ski we congratulated Dav, this descent off Ayyachi meant he had now skied on all seven continents of the world. That's pretty cool.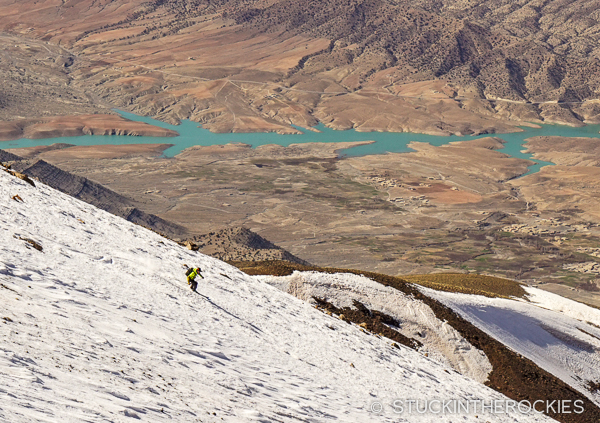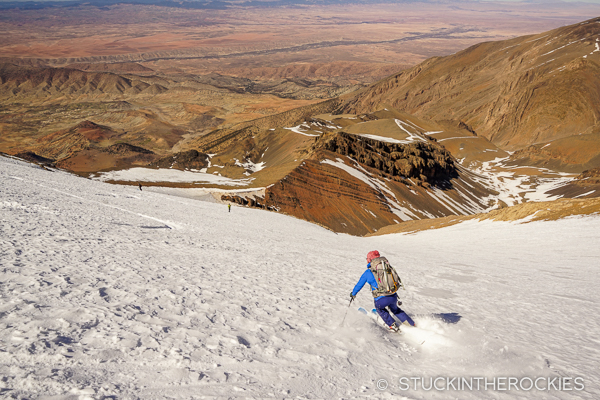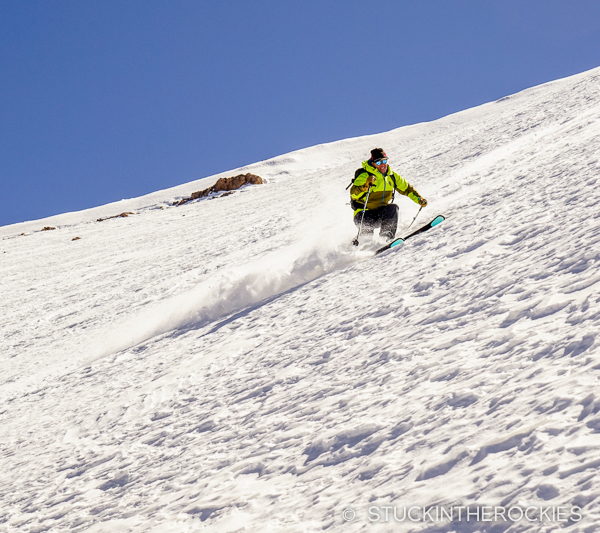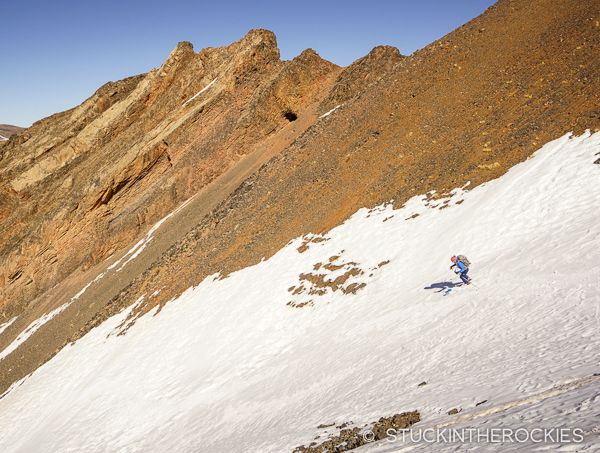 We skied down into a basin different than the one we ascended, navigating variable spring snow that improved to corn the further we got. It was really cool. Kind of surreal. And when we got to the end of the snow, Mohammed was there with an awesome Moroccan lunch spread all ready for us!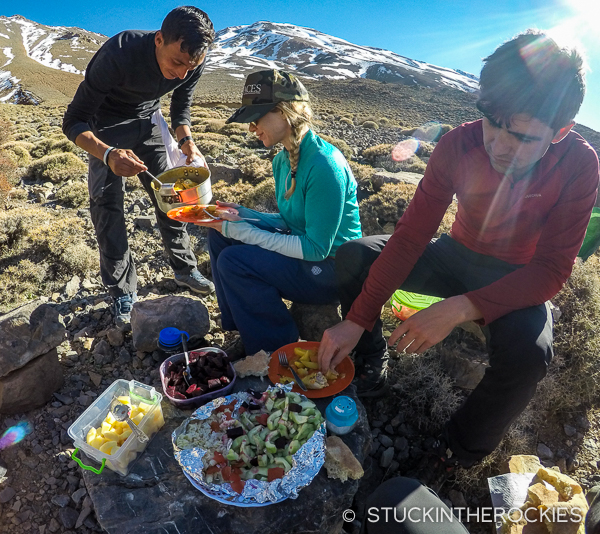 We loaded the donkey, which had come around to meet us, and we headed down the valley to the car.
What a day! Skiing in Morocco. New mountains, new friends, new food, culture… everything. And we had more skiing to come!