Climbing and skiing the steep East Face of Clark Peak, 13,580 ft., located in the Snowmass Creek Valley.

Photos from a backpacking weekend up to Pierre Lakes.

Sometime around mid-August we are all ready for a break from the summer season. Between the traffic and resulting people, the heat and the apex of the busy work season, the overall hectic pace of life in and around Aspen usually results in a desire to just 'get out' for a bit. Sometimes all that is needed is some sort of catalyst. Saturday was my birthday. And with that said, the trip up to the remote lakes bearing the name...
Recent Posts
About Christy & Ted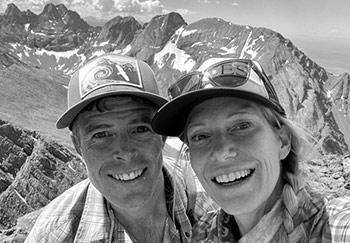 We met in Aspen in 2000 and have been happily
stuck in the rockies
ever since, getting out in the mountains every day we can, in every season and by all means possible.
Read More
Categories
Search