Twining Peak, or Blue Mountain on some maps, might be the easiest, most straightforward high 13er in Colorado to ski.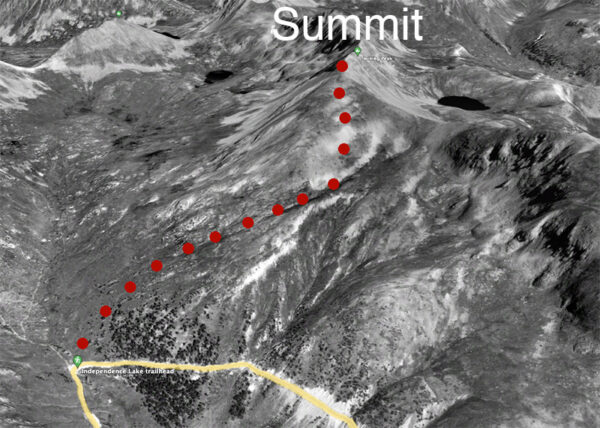 From the Upper Lost Man trailhead up on Independence Pass, it's about one and a quarter miles up 2000 vertical feet to its 13,711-foot summit. It's the kind of outing you can do in the morning and be finished in time for a late breakfast.
So many of Colorado's high 13ers and 14ers require big efforts to ski. It's nice to know a few fall on the easier side of the spectrum.
Consider timing your effort to catch the softening spring snow on the big south face. Or, for a longer day, ski the east side down to the hairpin on the Twin Lakes side of the pass. Shuttle a car in advance or thumb a ride back over to the Lost Man trailhead.