When you have an opportunity to ski the tallest mountain in the state, go.
I've always found it special that Mount Elbert is so straightforward. Whether it's a summer hike or a snow-covered ski, it's always a pleasant cruise.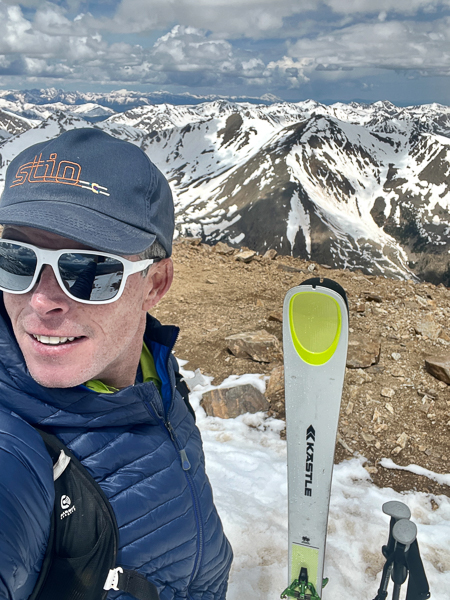 If it's late spring and there is still a lot of snow up high, Mount Elbert is the perfect outing. The well-known Box Creek Cirque is always a worthy ski objective. But the east side of Mount Elbert can also provide fun ski lines.
After our big winter and long spring season, I thought Mount Elbert deserved a visit. I parked at the trailhead for the East Ridge route, outside of Twin Lakes, and in shorts and trail shoes, I walked up the Class 1 trail with my lightweight skis and boots on my back. 
I followed the summer trail, recently improved by the CFI volunteers, all the way to 13,000 feet. I switched to ski boots, skis, and skins and proceeded to the summit on snow. I had eyed an east-facing line from below that would allow me to ski right from the summit down to about 12k, where I could switch back to shoes and, after a short XC hike, get back to the summer trail.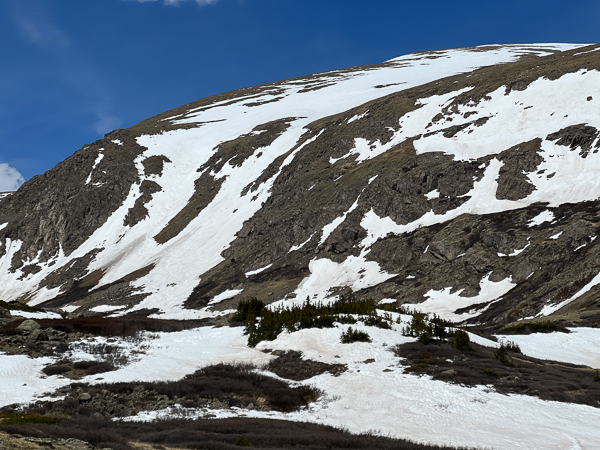 The whole day was easy, and the corn snow was fun and friendly. While this was only my 3rd time skiing Mount Elbert, it was something I feel like I should have on my spring checklist every year. You should, too!