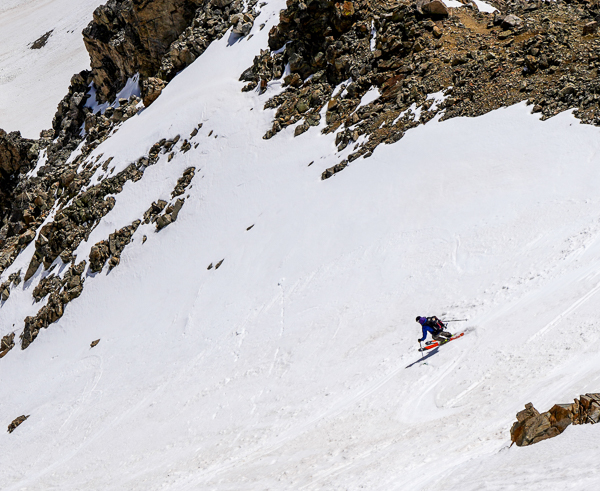 The high peaks of the Sawatch Range are a favorite for summer hikers due to their gentle topography and well-constructed, easy hiking trails. Despite the somewhat mellow topography, these mountains also offer some exciting ski descents in the spring months. The Hopeful Couloir on Mount Hope is one such route.
Mount Hope, 13,933 ft., is 64th on Colorado's Centennial peaks list. Dominating the view to the south as you approach Twin Lakes, the squared-off summit of Mount Hope is easily identified, and from that vantage point, a clearly defined couloir can also be seen.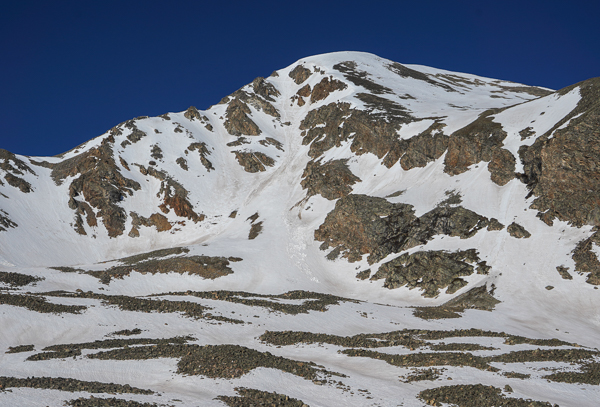 The Hopeful Couloir drops fall-line from the summit on a north-northeast aspect, down into Little Willis Gulch. The aesthetic line, a favorite in this range, drops more than 2,000 vertical feet. During a good spring season, it can be skied into early June.
Waiting until the end of the season when the snow on the trail up into Little Willis Gulch is melted can make for a pretty easy approach.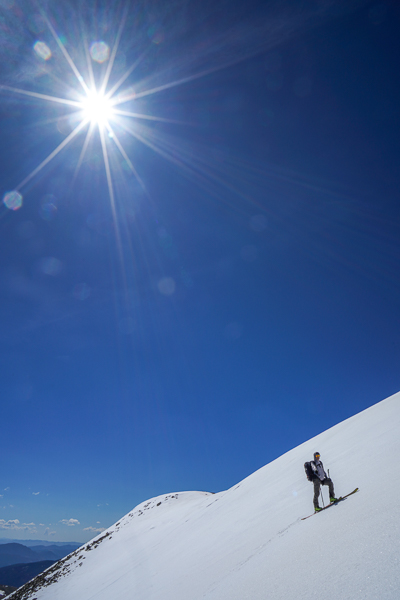 From a start at the Willis Gulch trailhead, cross the bridge and begin up the trail to a well-signed intersection with the Colorado Trail. Take this up the valley (part of the Leadville 100 run course) to treelike and assess your options for ascending to Mount Hope's summit. On a good snow year, you might be able to skin fairly high on the broad northeast face of the mountain.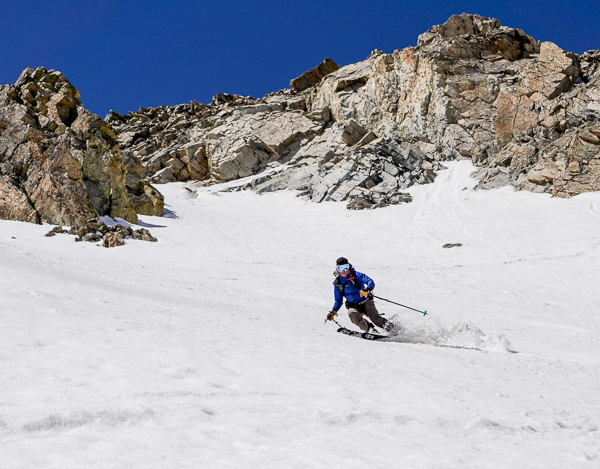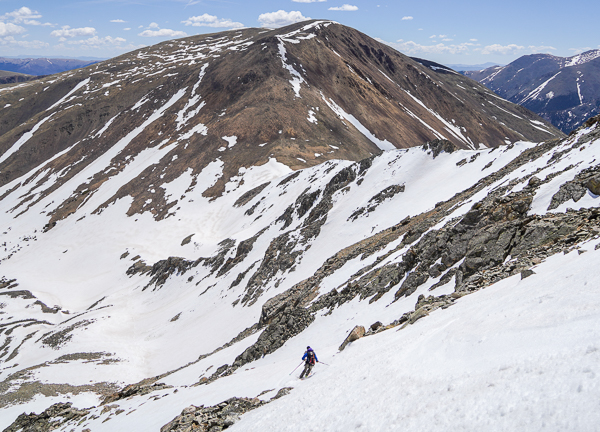 On a morning with a good freeze, you could also boot up the Hopeful Couloir directly.
However you choose, once on the broad, flat summit, make your way eastward to the couloir's entrance. Gaze down at the long line to the valley floor below. As you descend, you can stay in the couloir's fall line or work the skiers right of it for more northerly snow or to avoid any late spring runnels. Take it all the way down to the valley floor and back down to the Colorado Trail. 
This route is a long line with a favorable aspect, and it's no surprise it's a favorite of skiers looking for exciting couloirs of Colorado's high summits.