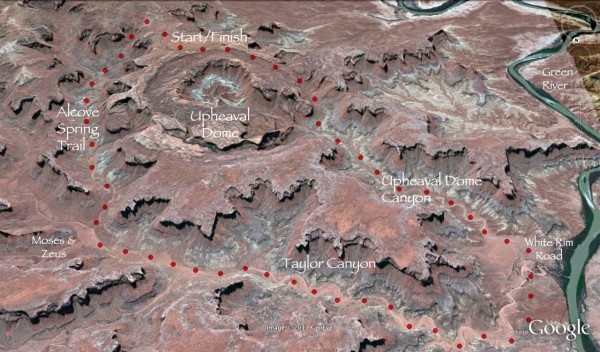 There's snow up high and it's kind of blustery out. Late fall has arrived to the mountains, it's time to go to the desert.
When last weekend's weather forecast wasn't looking conducive to outdoor activities around Aspen, Christy and I decided to head to Moab. Hardly a secret getaway for the time of year, an October weekend there can feel as crowded as Aspen over a holiday. So while the decision to head to Moab was easy, the call as to what specifically to do and not find ourselves amongst the throngs wasn't as clear.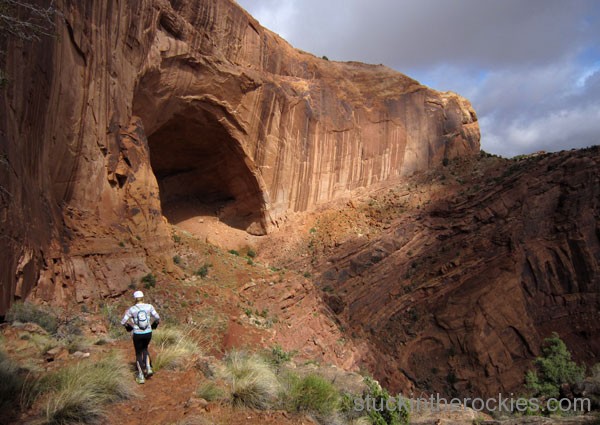 We planned to run one day and ride one day, and after pulling out some maps to consider some options, one loop in particular showed potential to be both new to us, and off the beaten path.
It's really pretty simple. From the north end of the Island in the Sky district of Canyonlands National Park, run down the Alcove Spring Trail towards Taylor Canyon and the spires of Moses and Zeus. Follow Taylor Canyon down towards the Green River, to where it connects with the White Rim Road. Head south on the road for a short bit to the Upheaval Trail, and run up the wash towards Upheaval Dome. After a few miles, you'll come to a signed intersection where you follow the south side of the Syncline Loop Trail, back up to the parking area at Upheaval Dome.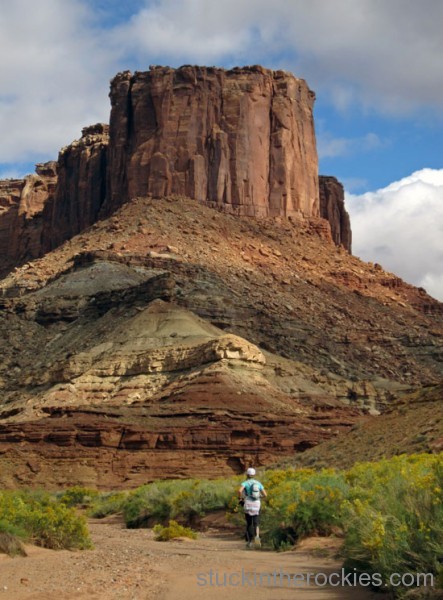 You'll be about one mile from the Alcove Spring Trailhead, so either shuttle back to the start when you're finished, or run the one mile on asphalt as a warm up in the beginning, as we did, and don't deal with a shuttle at all. As for stats, the round-trip distance (with the paved stretch at the start) was just under 20 miles, and taking out for breaks, it took four and a half hours. We saw one backpacker on the Syncline Trail, and three people at the Alcove Spring Trailhead, so I think it's safe to say we did a good job avoiding the crowds.
When you get back to the Upheaval Dome parking area, get changed, grab a beer, and walk the 0.3 miles out to the crater overlook and take it all in, it's pretty impressive. Some more photos: