Buckskin Gulch has the proud distinction of being the longest slot canyon in the world. All slot canyons by definition have sections of tight narrows, but the depth and length of these narrows can vary. Some are actually quite short, often measured in yards. Others can go for longer, even as long as a mile, before it opens up and higher ground can be reaches. The narrows section of Buckskin Gulch is over 13 miles long, with only one midway entry/exit point. Eventually it joins the Paria River, and ultimately the Colorado River in the Grand Canyon.
We started at Wire Pass with the goal of hiking to the Paria River confluence and back, spending one night in the slot. We planned to camp on a ledge at the midway exit, in one of the only available places you can climb to that's above the canyon floor. Because of flash floods you never want to camp in the bottom of a slot. On that note you obviously don't want to start this hike if there's a likelihood of precipitation anywhere in the area.
So armed with a forecast for good weather, the five of us headed in for two days. And even though I anticipated this to be one of the more impressive desert trips I've done, it exceeded even those expectations. Since I came home with nearly 1000 photos, I thought I'd break this trip up into two posts.
Here are some photos from the first day— Wire Pass to camp.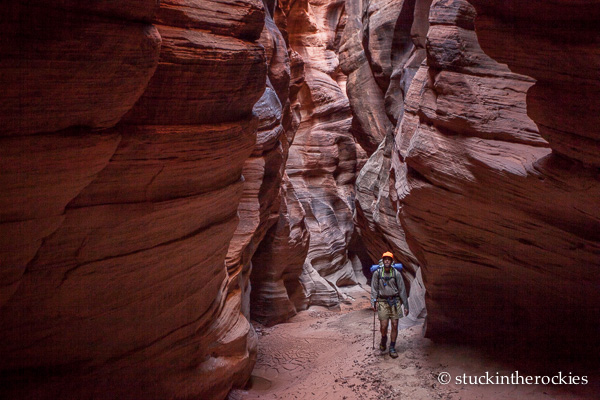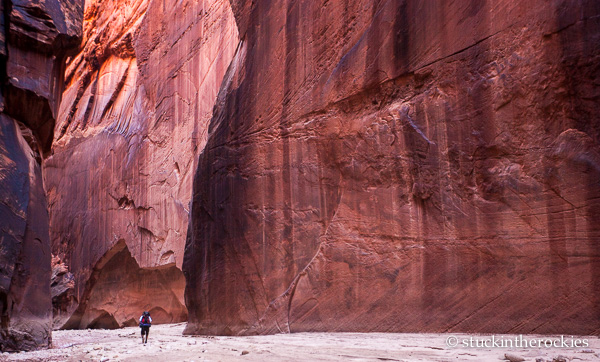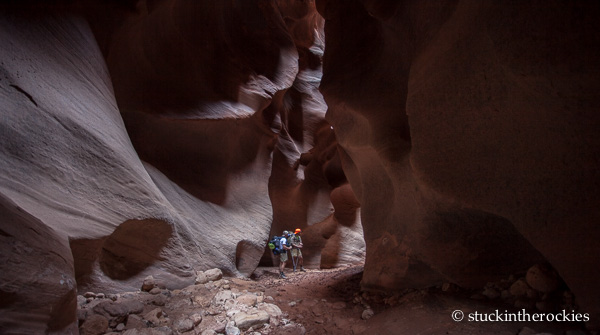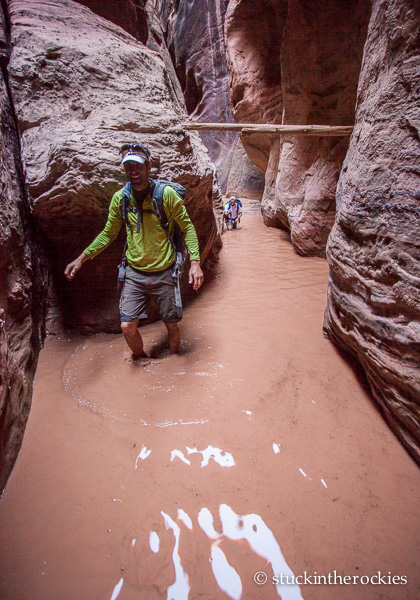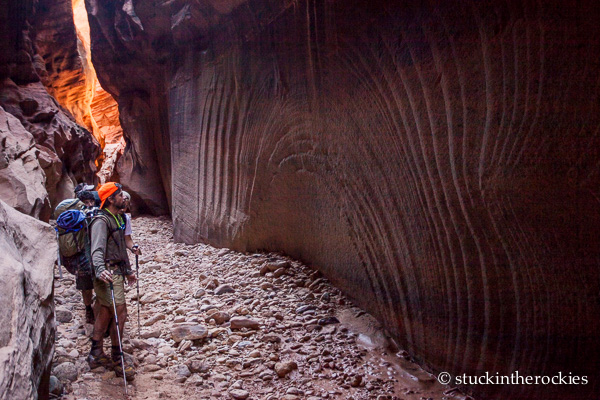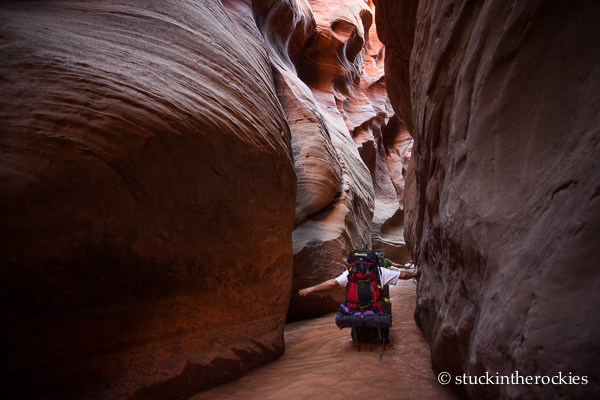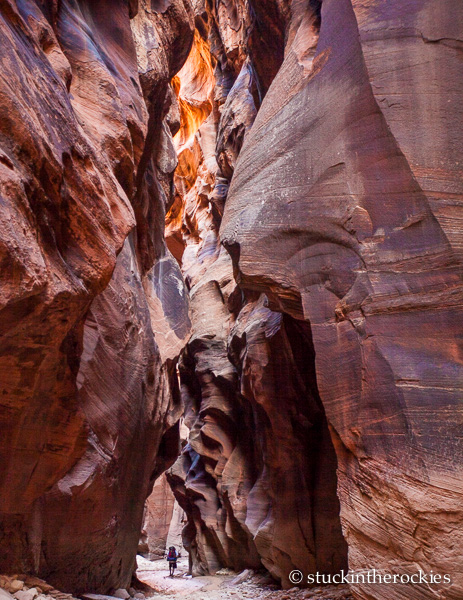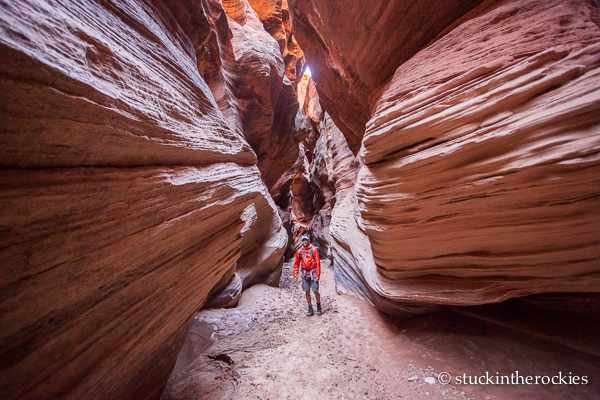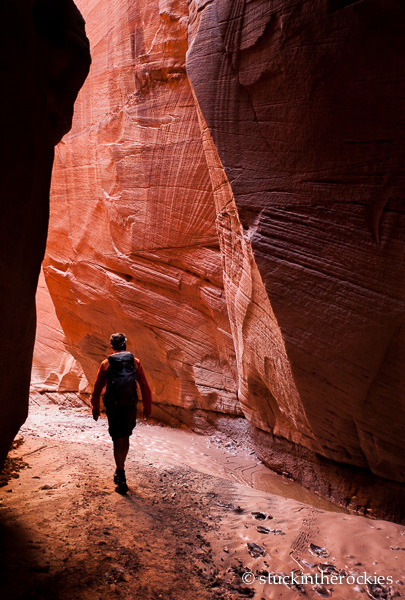 And in the morning we continued down canyon to the Paria River. More photos to come.