The Christmas tree cutting ski tour– a how-to guide
Here's how you do it–
Happy holidays!!
You also might be interested in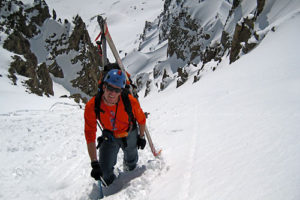 We hooked up with a gang of friends from town and headed up to Cathedral Lake. Our goal was the Pearl Couloir of Cathedral, an area classic and sweet objective by itself. At the top of the couloir however, Christy and I would continue on up and over to Cathedral's true summit, and ski it's Southeast Face.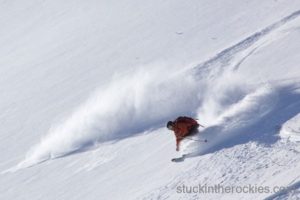 We're halfway through the season, and despite the fact that[...]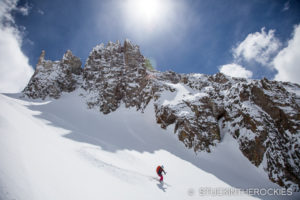 We joined friends at the Lindley Hut last week and did a cool tour on and around nearby Star Peak. I've always considered April to be prime time for the Braun Huts...
This site uses Akismet to reduce spam. Learn how your comment data is processed.
Recent Posts
About Christy & Ted
We met in Aspen in 2000 and have been happily
stuck in the rockies
ever since, getting out in the mountains every day we can, in every season and by all means possible.
Read More
Subscribe to the Blog
Categories
Search
Archives