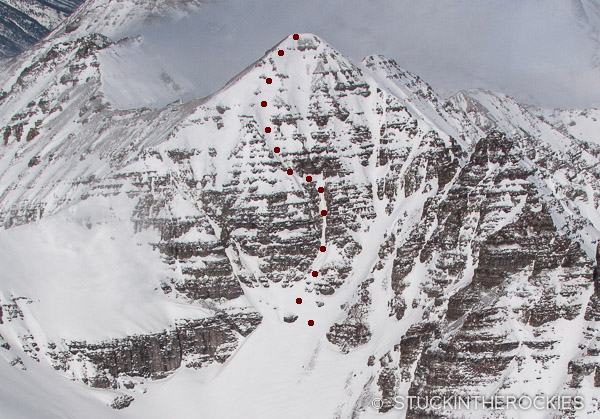 When it comes to the 14er Castle Peak, it's usually the big East Face or lines on the north side into Montezuma Basin that are discussed. Though you rarely hear mention of it, the South Face of Castle Peak has a pretty interesting ski route as well.
Those other routes are more popular for good reason. The access from Castle Creek Road and the  Tagert and Green-Wilson huts make them more appealing. The South Face of Castle Peak is at the head of Cumberland Basin, far up the Brush Creek Valley outside of Crested Butte. You can access that valley via snowmobile and the Pearl Pass Road, but that's a long effort in itself and requires some skilled sled handling.
The South Face looks unskiable at first glance. But upon closer inspection you can see a continuous line off the summit. There's a little crescent swoop through the middle section that leads to a fall line couloir right down the center of the lower face.
Coming from Aspen we didn't want to deal with the long approach via Crested Butte. We made the easy ascent of Castle Peak from Montezuma Basin, up the North Couloir. Armed with some good photo recon we were able to ski down the South Face without much route finding hassle. Once we were through the steeper, technical section and into Cumberland Basin, we did a short bootpack up to the Ridge of Gendarmes that splits the East Face and the South Face.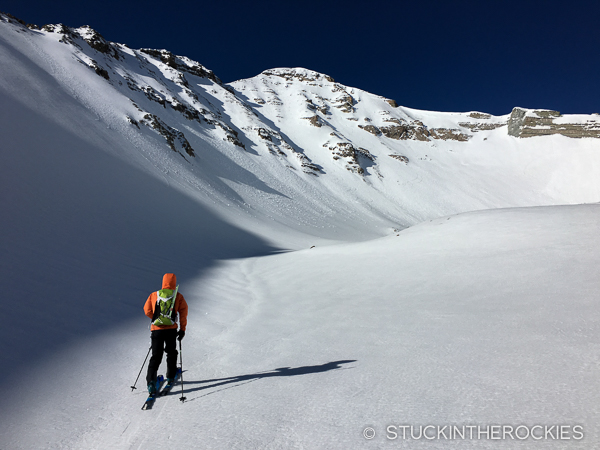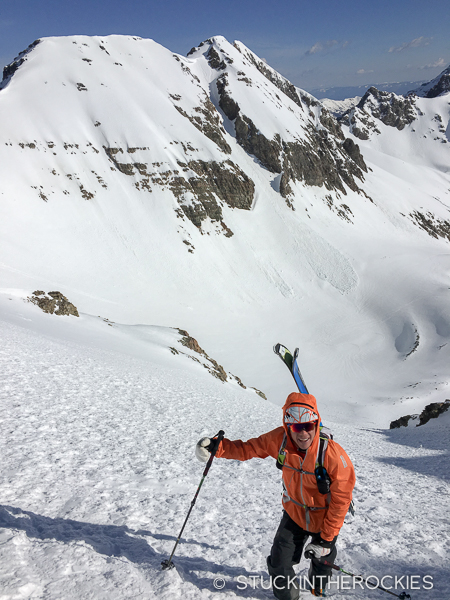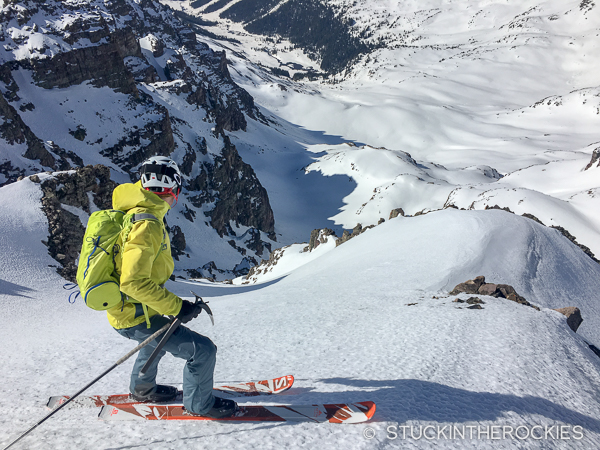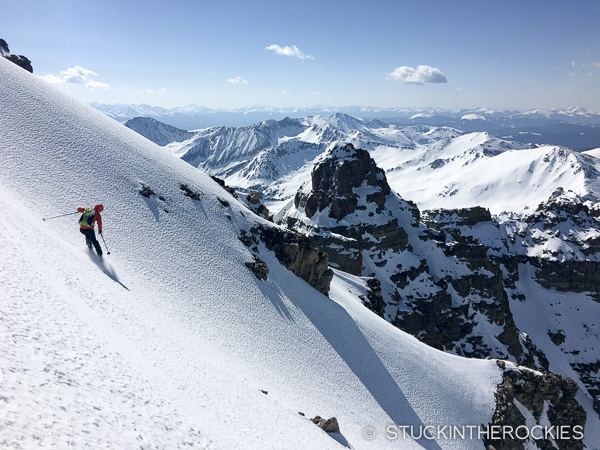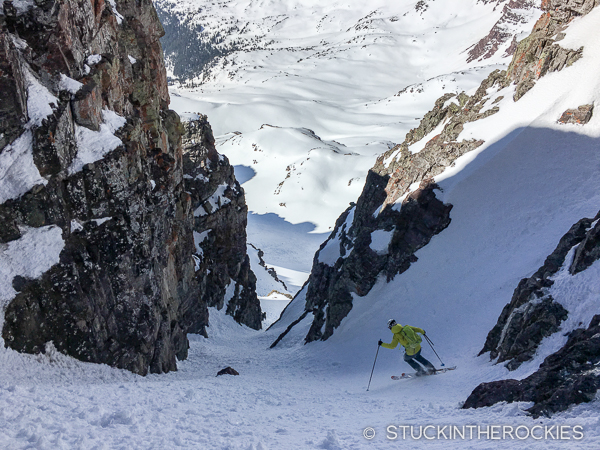 From the Ridge of Gendarmes there are a number of couloir options that led us down below Castle Peak's East Face into Pearl Basin, past the huts, and back down to Ashcroft.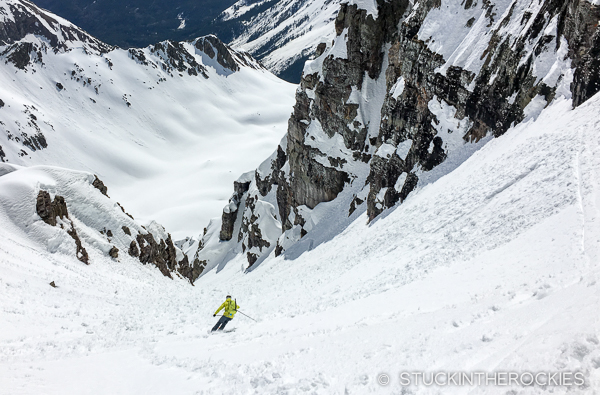 One thought to add about doing this route in this up-and-over fashion has to do with the timing of the snow. The exit couloirs back to Pearl Basin face east so you can't be too late in the day. But that might mean you're skiing frozen south facing snow on the steep South Face before it's soft. That's what we found.
On a separate note, as an option you could ski further down into Cumberland Basin and make your way back to the Aspen side via Pearl Pass. That would make the day longer but you would get a cool valley cruise. Your call.