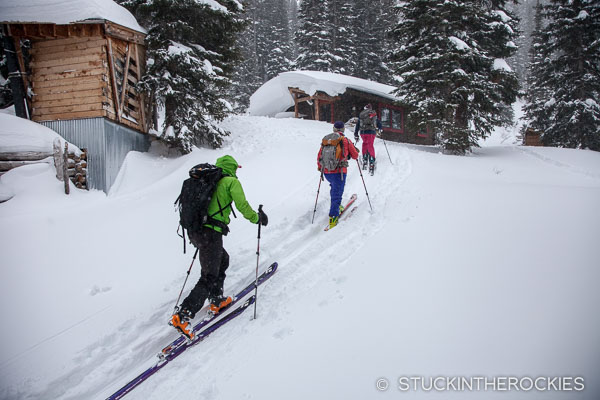 The holiday season is here again, and as much as it's fun to see town so busy, it can be intense at times. We've been lucky that for the past six years we've been able to escape the madness for a night and head up to a hut for Christmas Eve with some friends.
This year we went to the Green-Wilson Hut, up below Pearl Basin. Green-Wilson is one of the more popular huts in the Braun Hut System, it sits just up the hill from Tagert Hut, another favorite of ours. It's about 5 miles from the trailhead, a route that can usually be covered in about 2 hours, maybe more if you're packing in a large amount of holiday "cheer."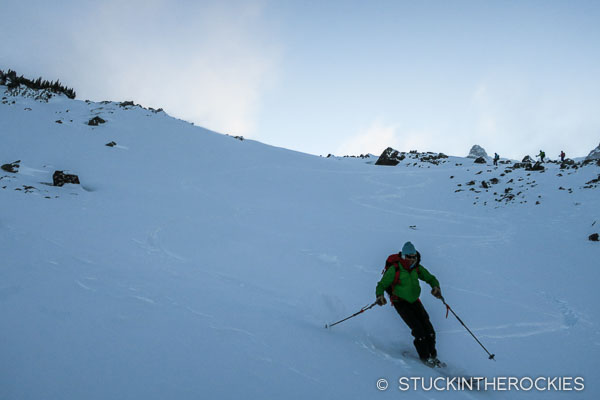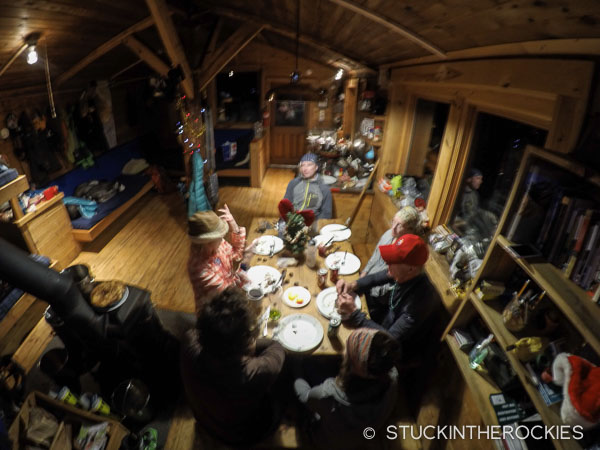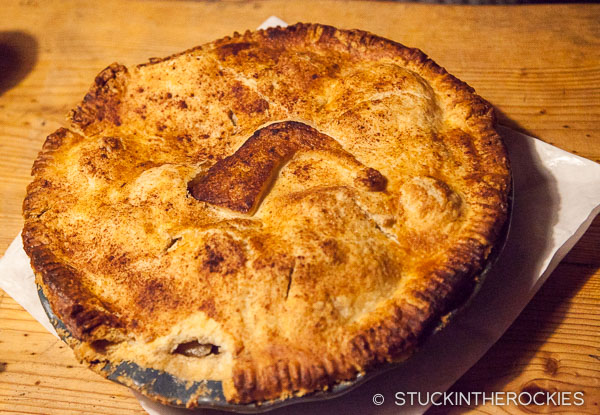 Seven of us made the trip in to the hut and after an awesome Christmas Eve dinner we woke up to a white Christmas the following morning. It was actually stormy all day long, which can make for challenging ski tours above the hut. We gave it our best but the wind battered us pretty good, and we ultimately settled for some smaller "mini-golf" laps in the glades behind the hut. After a couple of runs in the trees we took a break for a lunch of dinner leftovers and then packed up and headed back down to civilization.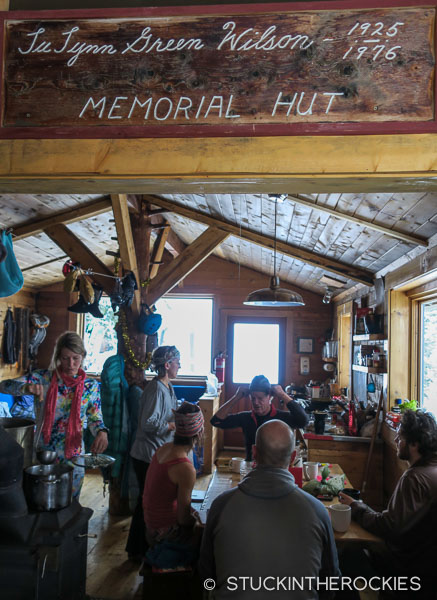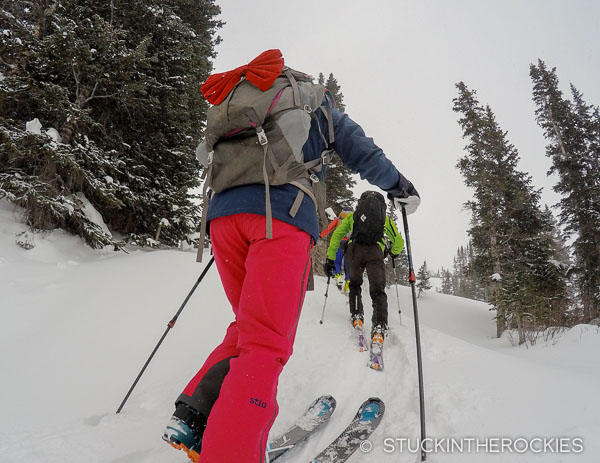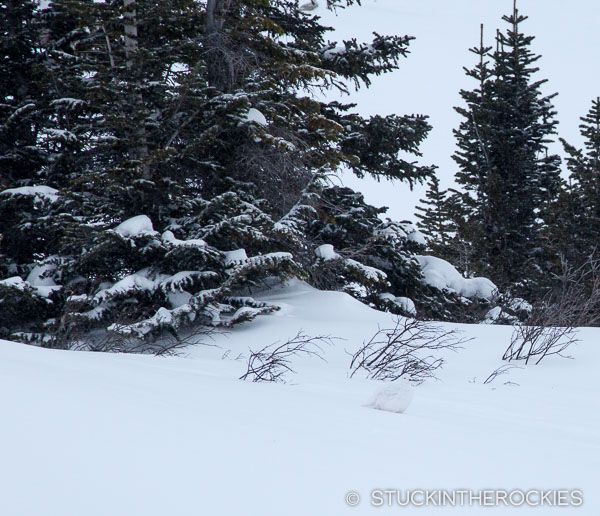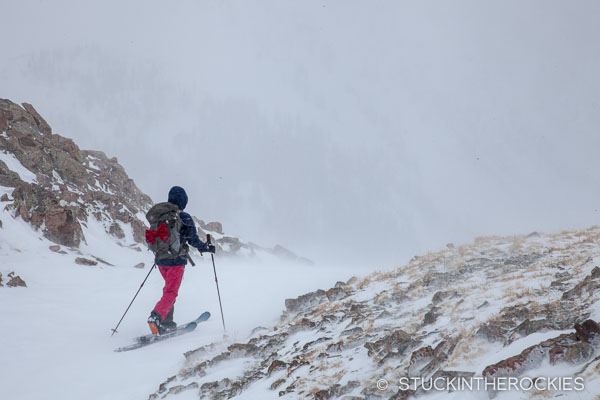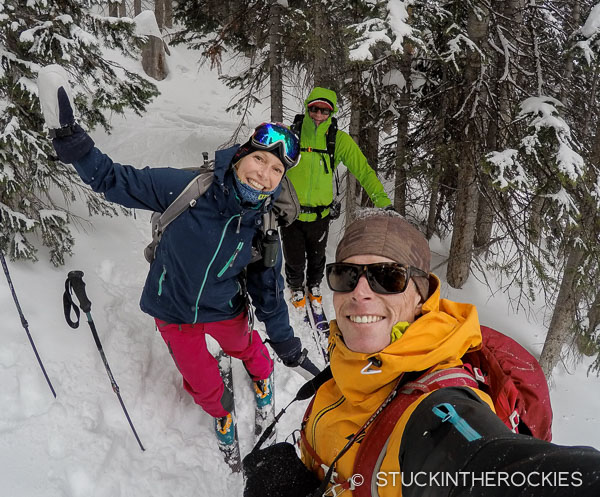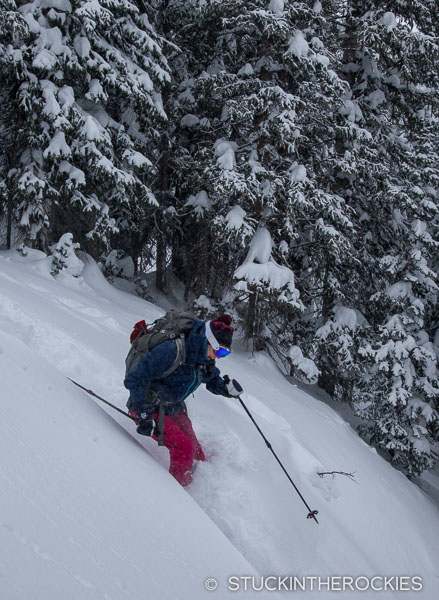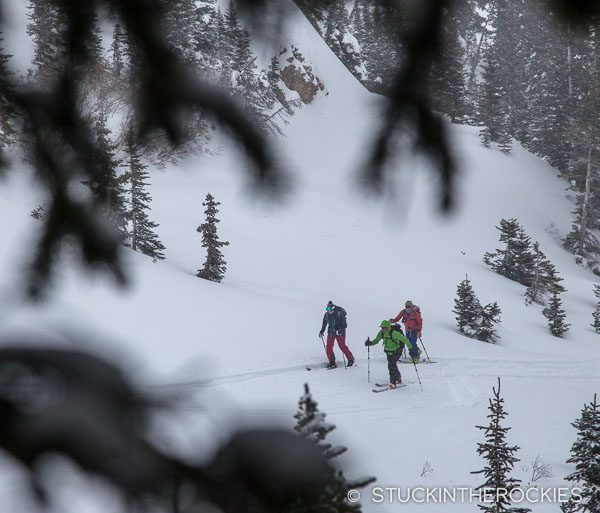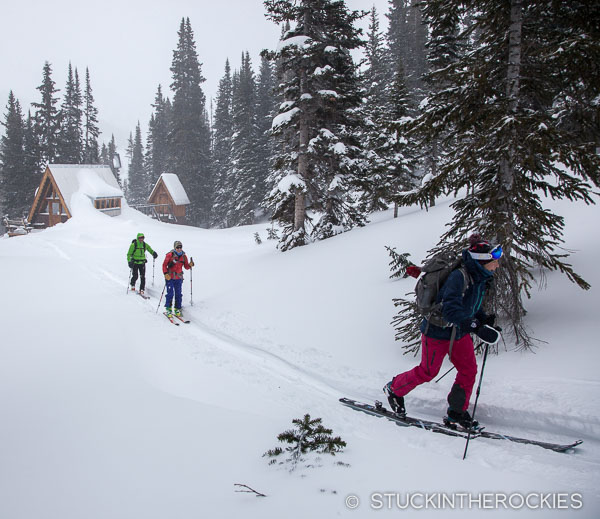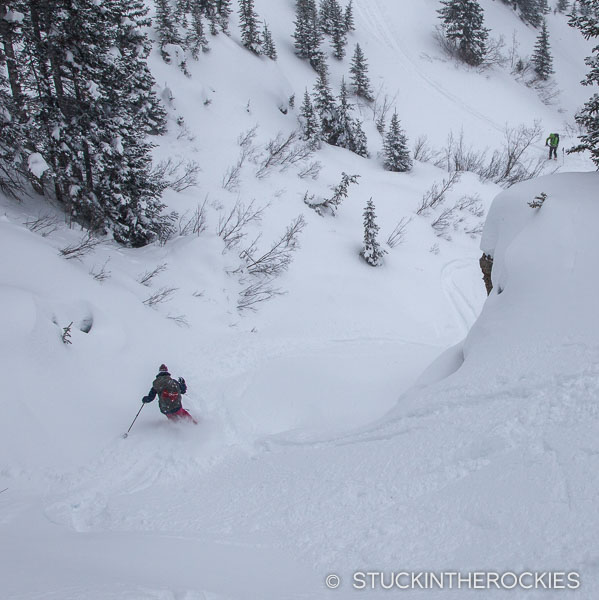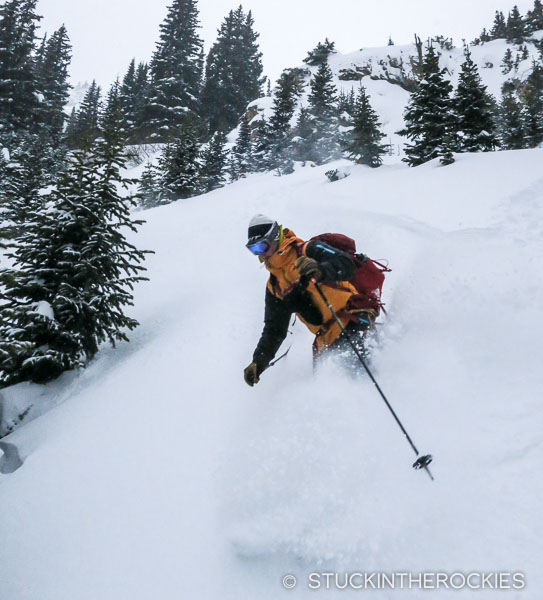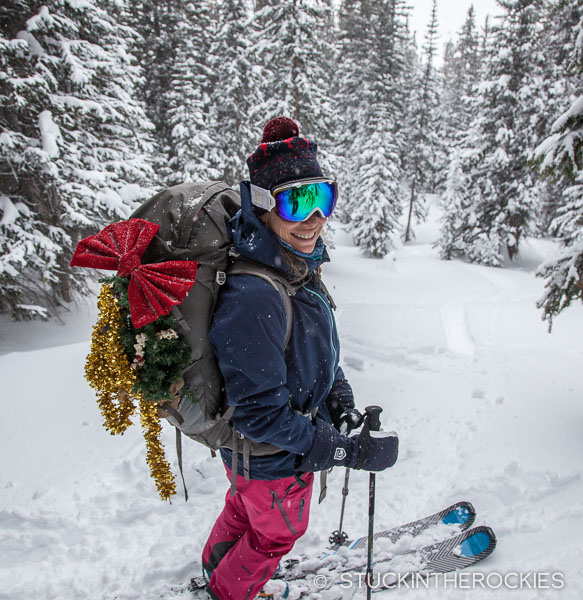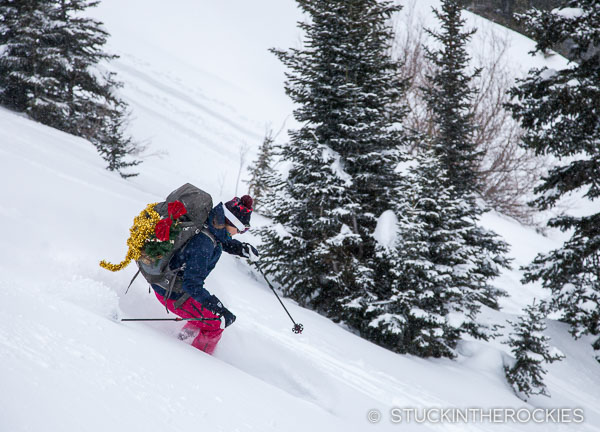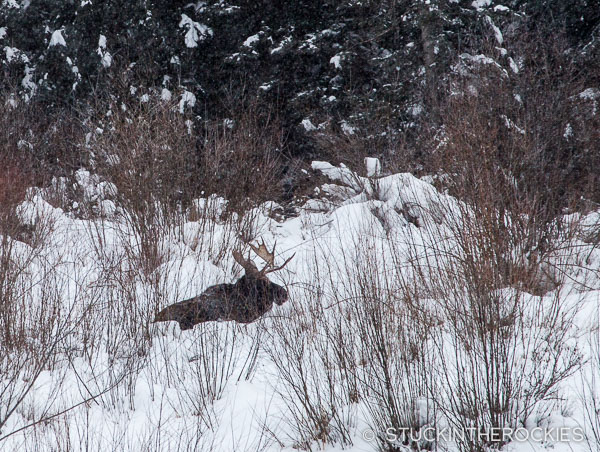 Thank you Green-Wilson Hut for the white Christmas, we had a great time.
Merry Christmas!!