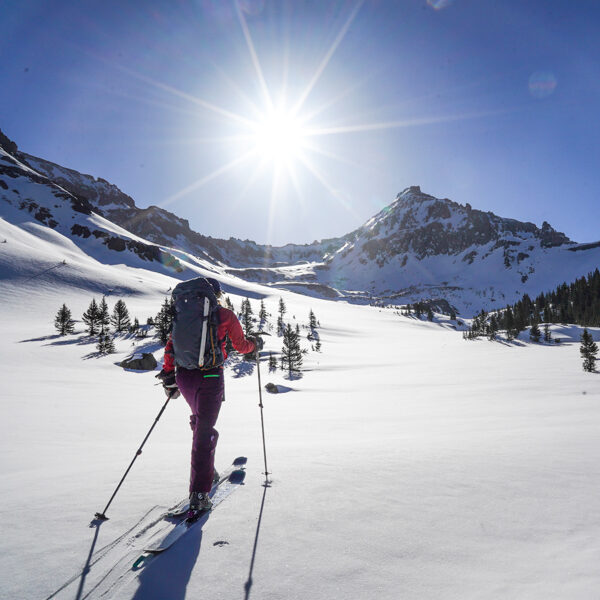 Mount Emma, 13,581 ft., is a Bicentennial 13er in the Sneffels region of the San Juans. It lies along the ridge of dramatic peaks that frame Yankee Boy Basin. It also overlooks the town of Telluride, as a high summit east of Dallas and Gilpin peaks.
As a ski objective, Mount Emma is an interesting one. The volcanic nature of the mountain gives it interesting topography– with steep gullies, rock outcroppings, and crumbly rock– much like other San Juan peaks in the area. I don't know the detailed ski history of the mountain, but it also seems to have ski routes on several different aspects.
On a prior trip to Yankee Boy Basin, Christy and I approached Emma to ski from the north but opted against it. It was too convoluted. There wasn't a clean fall line back to our trailhead. In order to make it an aesthetic ski, something we aim to do whenever possible, we would have had to descend away from Yankee Boy Basin and then make our way back over the Emma/Gilpin Ridge.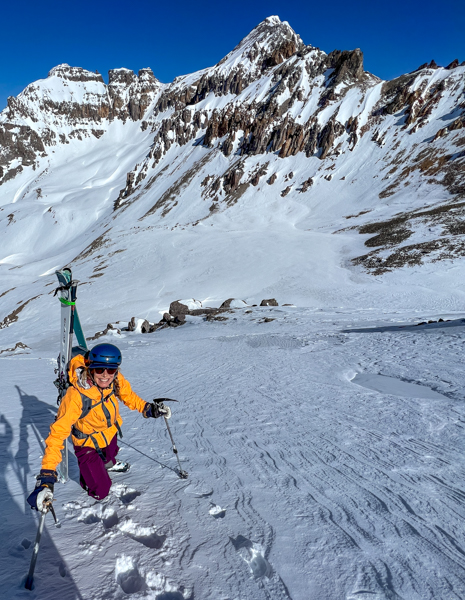 Rather than descend a contrived route, we decided to come back on a different day and ski a more continuous line from a different trailhead. We thought an approach from Mill Creek near Telluride would give us access to Mount Emma's north face and be a much more fun ski day.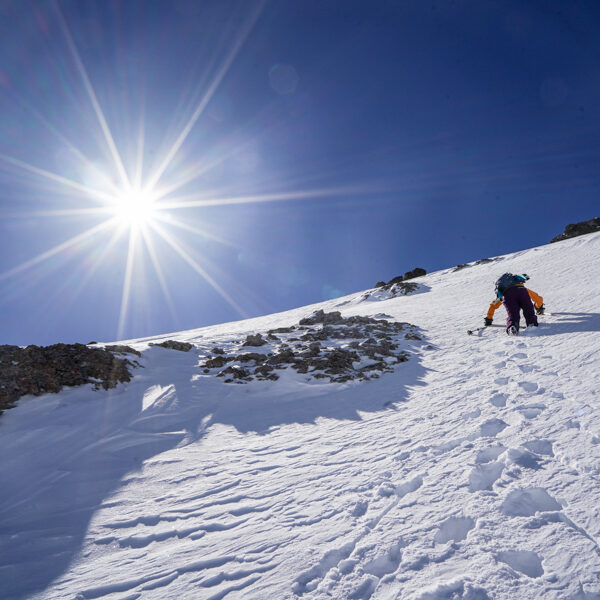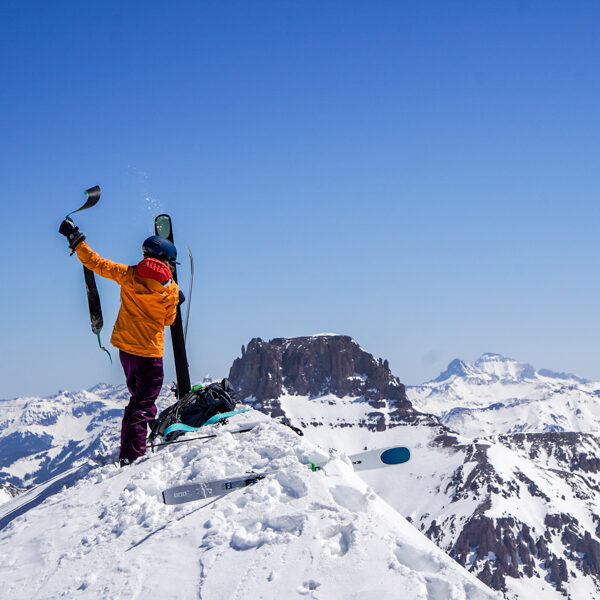 From the Mill Creek trailhead, we could skin up towards Dallas Peak and then head east to the end of the valley where Mount Emma's west and north faces could be accessed. The climb up the north face was about 1000 vertical feet, steep at times, through interesting terrain. The summit was really small, with some large cornices that had built up after our big snow season, and we had to be careful where we walked.
Unfortunately, the snow on the north face wasn't very good, quite hard from warm weather and not yet soft from the sun. So we had to ski carefully (slowly), and once down off the face, we found good corn to cruise back to the trailhead.
It was a much more rewarding route than if we had skied from Yankee Boy Basin. If you aim to ski Mount Emma, consider this approach. It's much nicer and more aesthetic as a ski descent. As ski mountaineer's, that should always be the goal.