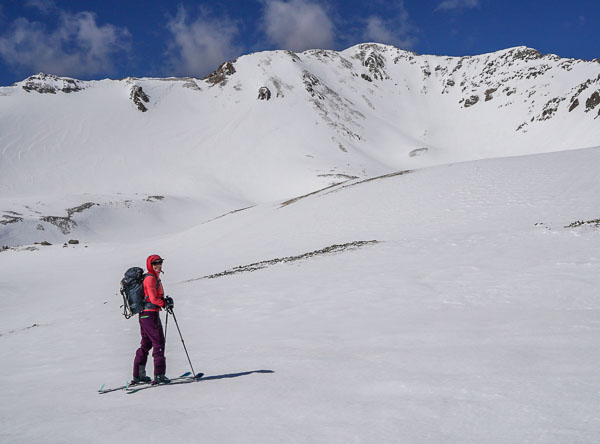 As we continue to chase ski new descents on the Colorado high peaks, we sometimes find ourselves attempting summits that haven't been given an official name. It shouldn't be surprising that with nearly 700 ranked 13ers and 14ers in the state, some remote or reclusive summits evade customized name recognition.
In those cases, the mountain is often titled by its elevation, preceded by the initials "UN" for unnamed or "PT" for point, as in PT13832.
In some areas of the San Juans, early surveying assigned a single letter designation and ranking number as a means of identification. In the Ice Lakes Basin region, where the tallest mountain is Vermilion Peak, several mountains are designated by the letter "V," and V3, V4, and V10 are popular 13er summits for those working on their 14er lists.
Similarly, in the Sneffels Range, there are a couple of summits denoted by the letter "S" and a number, and also found in that range are a set of peaks denoted by the letter "T" which I've always assumed referred to their proximity to Telluride.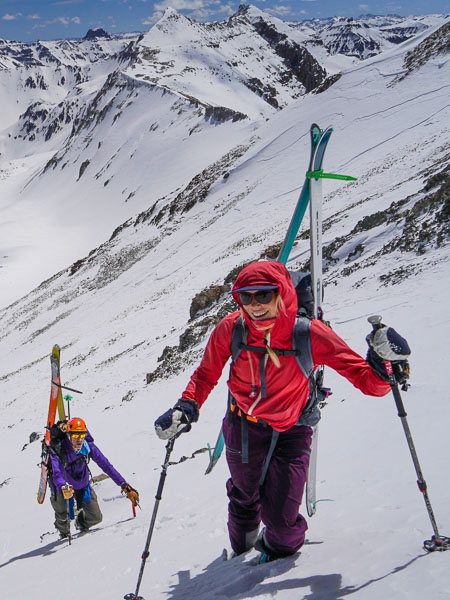 Whether or not that's what the T stands for, I can't say for sure, and I have struggled to find a specific answer in the various guidebooks and online resources I searched. Regardless of the answer, it was T0, 13,735 ft., that we recently set our eyes on.
T0 is the tallest unnamed peak in the area. Located west of Dallas Peak, it's a pretty mountain when viewed from Blue Lakes Pass. Because it doesn't have a dramatic summit like other nearby peaks (think Teakettle, Potosi, Gilpin, etc.), it must not pop up on the radar of many. It's rare we ever hear anyone talking about it.
But it's still on the list of Bicentennials, so we set out to take a look. We opted to approach from the north, following the snow-covered summer route for Blue Lakes, which is accessed from Dallas Divide. We drove as far as we could up the road to that popular summer trailhead and began on foot.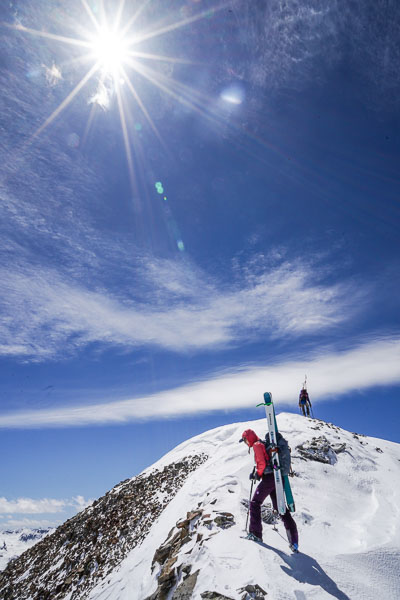 Soon enough, we were on continuous snow, following some snowshoe tracks and tree blazes to the lakes. Once at the lakes, we began negotiating various gullies into the upper basin below the dramatic north face of Dallas and West Dallas peaks.
The terrain approaching T0 was easy for skinning. As we neared the summit, the angle steepened, and we switched to ski crampons and eventually boot crampons. The final few hundred feet to the summit was straight up booting, and when we topped out, we caught amazing views of Sneffels, Dallas, and the Telluride ski area.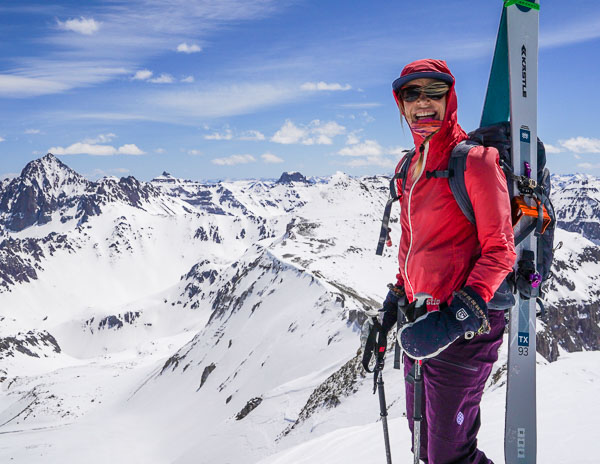 It was pretty windy, as it had been much of the spring, so we didn't take long to transition and ski. The firm snow up top softened as we descended lower, giving us really nice spring snow as we skied the gullies back down to the lakes.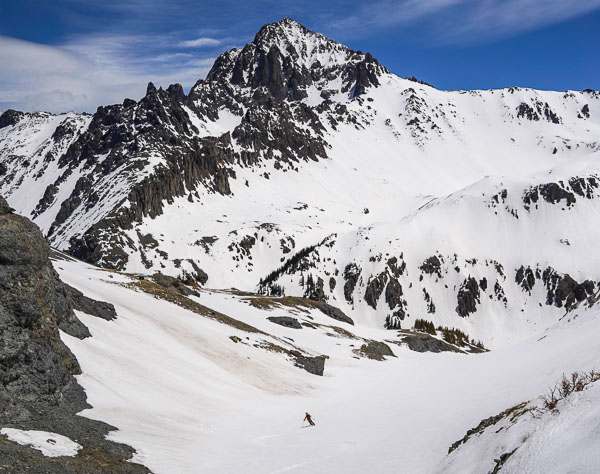 Before long, we were down in Ridgway at Gnar Tacos, our favorite post-activity spot in the area. Despite lacking an official name, T 0 was a memorable 13er climb with a fun ski descent. Maybe someday, this mountain will get proper name recognition to match its worthiness as a 13er climb and ski.