New trails, campsites, and e-bikes at Fruita's 18 Road

Mary's Loop Like a couple of elk forced down to lower elevations by snowfall, Christy and I headed to Fruita to go for a run. Most people associate Fruita with mountain biking. While the biking is nothing short of awesome there, many of the trails work equally well for a run. The rolling, semi-technical Kokopelli trails are the best, since the bikers aren't moving as fast and as a runner...

I pulled out the GoPro last weekend while mountain biking in Fruita. Here's a little clip I put together from a ride with Philip, Troy and Wheaton, down the 18 Road luge-course known as the Kessel Run. It's set to music from the Boulder-based band The Amends. Their first, self-titled album was released earlier this summer and is definitely worth checking out.
Recent Posts
About Christy & Ted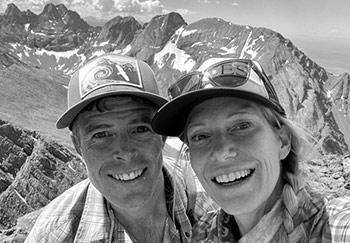 We met in Aspen in 2000 and have been happily
stuck in the rockies
ever since, getting out in the mountains every day we can, in every season and by all means possible.
Read More
Categories
Search