It was a great day skiing Ice Mountain and North Apostle.

North Apostle, Ice Mountain and West Apostle, left to right, frame the valley on the hike in, under cloudy but dry skies. Lake Ann and the west peak were our destination. The wilderness rehabilitation continues and for the second week in a row, we managed to escape the summer crowds and find a little peace and quiet. Well, it was quiet at least with regards to the lack of people,...
Recent Posts
About Christy & Ted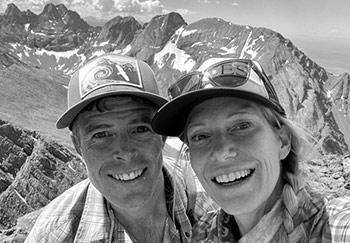 We met in Aspen in 2000 and have been happily
stuck in the rockies
ever since, getting out in the mountains every day we can, in every season and by all means possible.
Read More
Categories
Search