We sat down with the Fine Line podcast to discuss health and wellness and how to balance it all.

My interview for the Wagner Skis "Next Level Skiing" podcast where we talk about skiing, teaching, the popularity of ski area skinning, and how it can serve as a bridge to backcountry skiing.

Before the season started, Christy and I sat down with our friends at Cripple Creek Backcountry down in Carbondale as guests on their backcountry skiing podcast, Totally Deep. We were surprised to learn that Totally Deep is one of the only podcasts that exist on the topic of backcountry skiing. Randy and Doug do a really good job with it. The show is very light-hearted and the conversation wanders around,...
Recent Posts
About Christy & Ted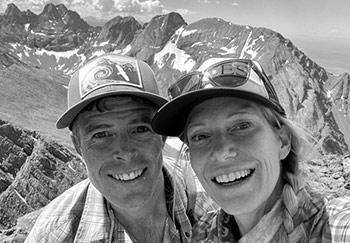 We met in Aspen in 2000 and have been happily
stuck in the rockies
ever since, getting out in the mountains every day we can, in every season and by all means possible.
Read More
Categories
Search