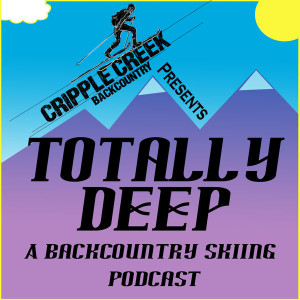 Before the season started, Christy and I sat down with our friends at Cripple Creek Backcountry down in Carbondale as guests on their backcountry skiing podcast, Totally Deep.
We were surprised to learn that Totally Deep is one of the only podcasts that exist on the topic of backcountry skiing. Randy and Doug do a really good job with it. The show is very light-hearted and the conversation wanders around, sometimes pretty far off topic, perhaps due to the fact that they have a liquor license at the shop and serve beer throughout the show.
They've put out about 15 episodes with local guests over the past year or so, and if you have some time and you enjoy podcasts and skiing, you should check it out.