A report from our second attempt to ski Pigeon and Turret peaks in the Weminuche Wilderness.

A five day ski traverse through the Weminuche Wilderness, from Needleton to Elk Park, with ski descents of Jupiter Mountain and Vestal Peak.

It's July 16th, a.k.a. the most important day of the year, and if you haven't seen Christy and her long red dress and wished her a happy birthday yet, you can still acknowledge the significance of the day at the Aspen Club tennis courts until 8, then at the Sky until about 10 and finally at the Belly Up for the 'Jes Grew' reunion show until midnight(w/ cake, thanks Troy)....
Recent Posts
About Christy & Ted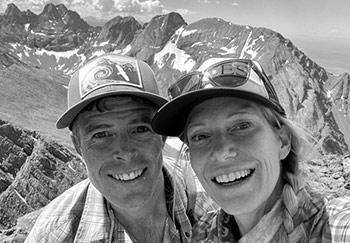 We met in Aspen in 2000 and have been happily
stuck in the rockies
ever since, getting out in the mountains every day we can, in every season and by all means possible.
Read More
Subscribe to the Blog
Categories
Search