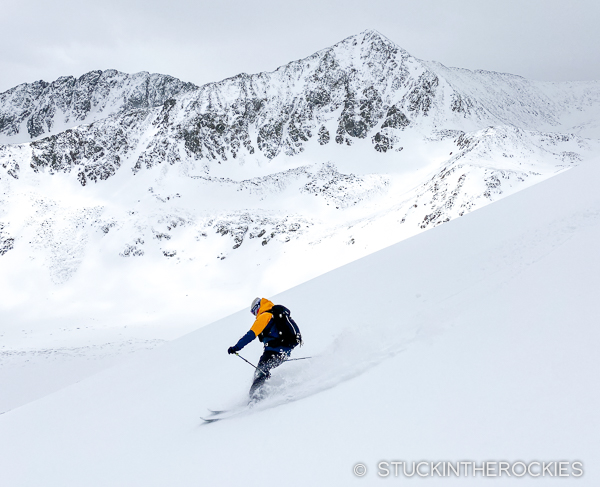 Looking for a straightforward high 13er to ski and not require tons of planning or time? Take a look at Peak 10, 13,633 ft., in Summit County. It has a lot of the attributes that make a fun ski mountaineering day in Colorado– a high trailhead that's plowed all winter, an easy approach on a snow packed jeep road, and a relatively short round trip distance car-to-car.
Peak 10 is one of the impressive summits that make up the backdrop of Breckenridge ski area. On the backside of that ridge, away from the chairlifts, are the Crystal Creek and Spruce Creek valleys. And it's from there that the south side of Peak 10 can be accessed and skied.
To add to a potential Peak 10 adventure, consider booking a night at Francie's Cabin. It's one of the Summit Huts, and it sits at treeline below Peak 10.
Whether you stay at Francie's or just do a day trip up Peak 10, the directions are the same. Drive to the Spruce Creek Trailhead, and skin up the marked route to Francie's Cabin. From there, pick a route up to the long, broad East Ridge of Peak 10. Follow it all the way to the summit. The ridge has some false summits along the way and it is also a famously windy location. But with a little effort you'll be up at the summit before you know it.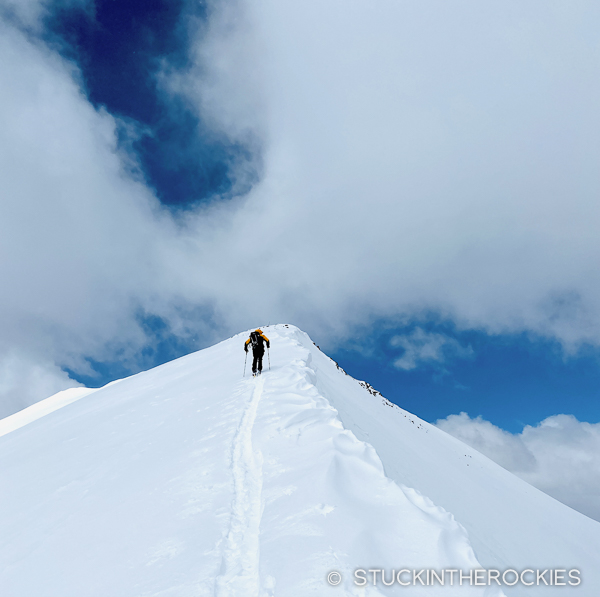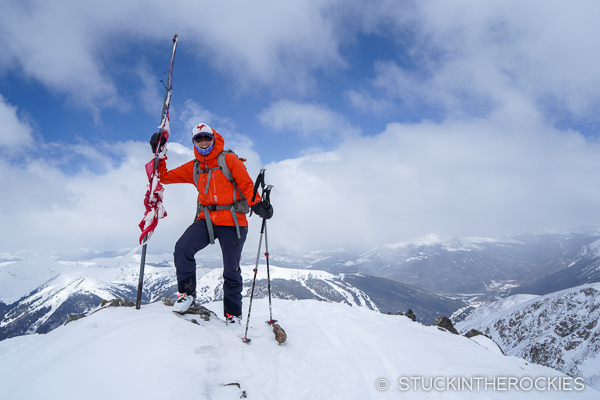 To descend we found it good to return down the East Ridge a short way, back down to an old structure (weather measurements station?) and then look for continuous snow to start skiing on the south face back down to the Crystal Creek Valley. The wind can scour this face, there was continuous snow all the way back down to the valley below. It was really fun.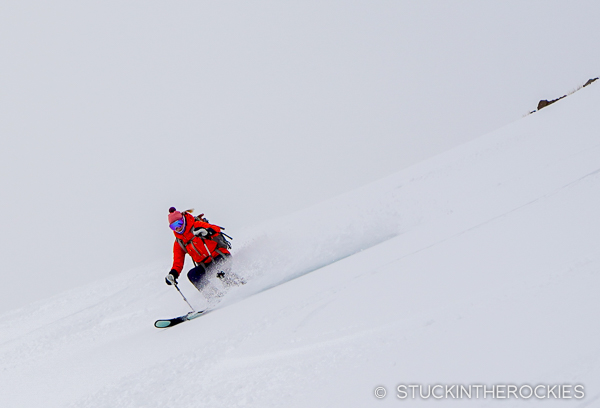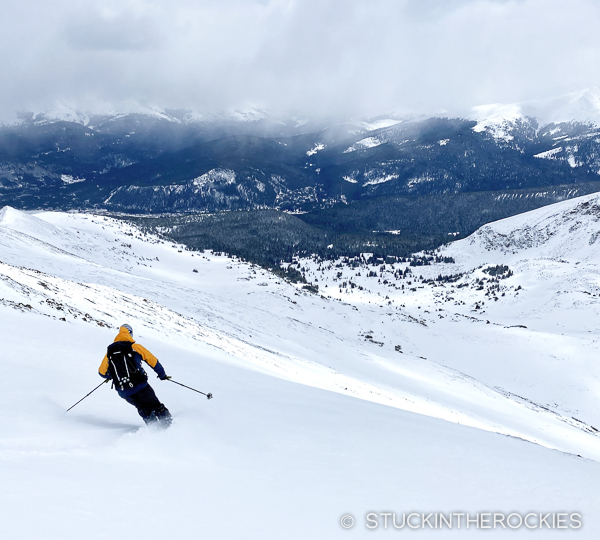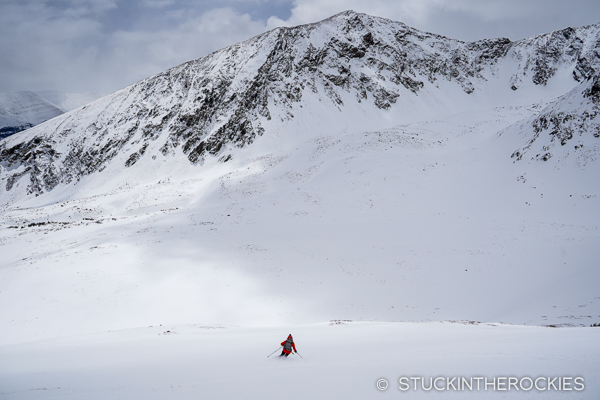 Schuss out the valley, back to treeline, past Francie's, and down to the Spruce Creek trailhead. It's one of the easiest exits you'll find. The day could be so quick you might make it back to Breck in time to catch a late breakfast.