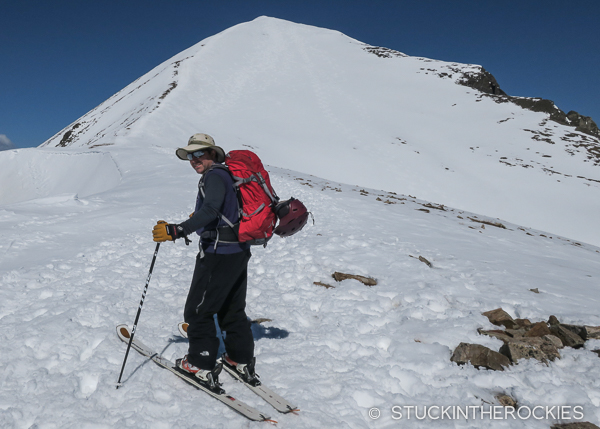 Quandary Peak's East Ridge is hard to beat. It's a 14er I could go and ski once a year and always have fun. It just has all the good things and very few of the sometimes-bad things that skiing a 14er can offer.
It's easy to get to Quandary Peak, there's no arduous approach. Its East Ridge offers a direct route of ascent that you can do relatively quickly. Plus, it often has snow cover right from the car… so no racking the skis on your back. The route is often skinnable right to the summit, and there are a variety of ski routes to choose from, depending on the day, the team, and the conditions.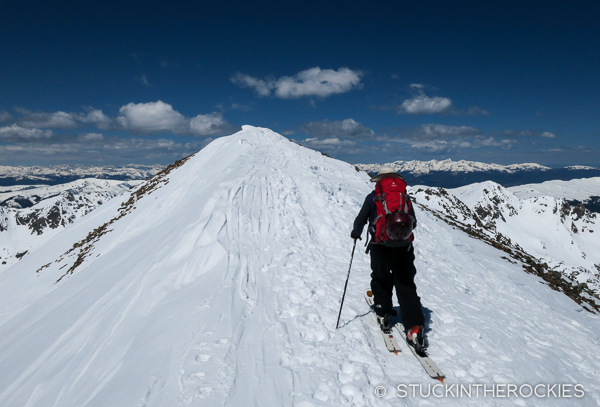 It's no wonder it's the first 14er many people ski. It was mine. And it was also my friend Scott Martin's, who joined me here on this day. Scott had wanted to ski a 14er for many years and the two of us made the drive to Summit County on a late May morning.
It was a pretty typical spring day on Quandary. Sunny, with a light breeze, the snow was frozen in the morning and for most of the ascent. It was a quiet weekday so the mountain was quite empty. We had plenty of time to hang out on the summit while the sun softened the snow for our eventual descent back down the East Face.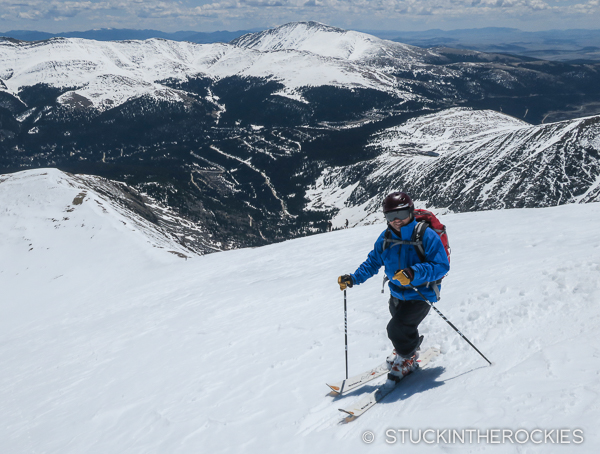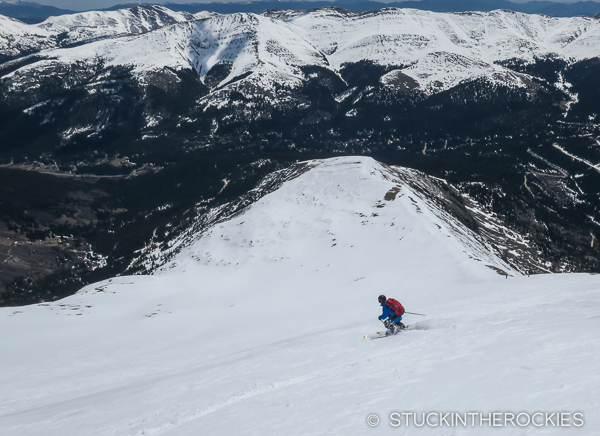 The skiing was fun. It was great to be up there again, it was my 8th ski descent of this 14er. And Scott had a blast… a goal realized, which was great to see.