Consider these suggested routes as options for long-day adventures in Aspen.

That was about all I could do on my run the other day. East Maroon to Triangle Pass to Conundrum was the goal.
I knew I'd be in chase mode. I haven't been out for more than a few short runs since Hardrock, and these guys were so fast, I went out with the simple goal– to just keep up.

Christy descends to Copper Lake from East Maroon Pass, through flurrying snow and graupel. Forty-one miles, 9,600 feet of gain, with a high point of 12,900 feet over three passes and four valleys– that counts as a pretty long day in my book. Our friend Tim always tells Christy and I we're "masters of the long day." I guess in a relative sense experience does lend itself to smooth adventures,...
Recent Posts
About Christy & Ted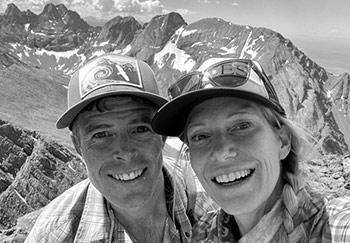 We met in Aspen in 2000 and have been happily
stuck in the rockies
ever since, getting out in the mountains every day we can, in every season and by all means possible.
Read More
Categories
Search