Route options for your summer hike from Aspen to Crested Butte.
The 20th annual Elk Mountains Grand Traverse was this past weekend. It was the 15th time both Christy and I have completed this race, nine of which have been as a team.

A late spring ski descent of the South Face of Castle Peak with Pete Gaston and Max Taam.
Recent Posts
About Christy & Ted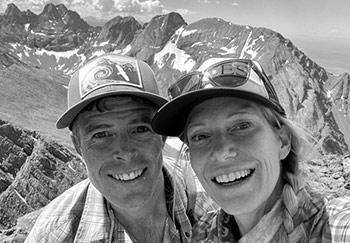 We met in Aspen in 2000 and have been happily
stuck in the rockies
ever since, getting out in the mountains every day we can, in every season and by all means possible.
Read More
Categories
Search