The S Ridge on the west side of Snowmass Mountain might be our favorite route on that 14er.

A 2020 spring trip in to ski the East Face of "Siberia Peak" deep in the Elk Mountains

Christy, with the East Face of Siberia Peak behind. Route: West Face Team: Ted, Christy, Dirk Bockelmann Take two. I skied "on" Snowmass Mountain back in 2002, but couldn't claim it as a summit descent. So after Pikes Peak last week, I rallied Dirk and Christy for what has become our annual Memorial Day Weekend 14er ski trip and we headed over to Marble. A new side of the mountain...
Recent Posts
About Christy & Ted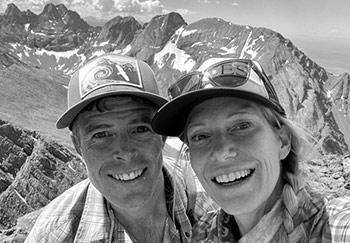 We met in Aspen in 2000 and have been happily
stuck in the rockies
ever since, getting out in the mountains every day we can, in every season and by all means possible.
Read More
Categories
Search