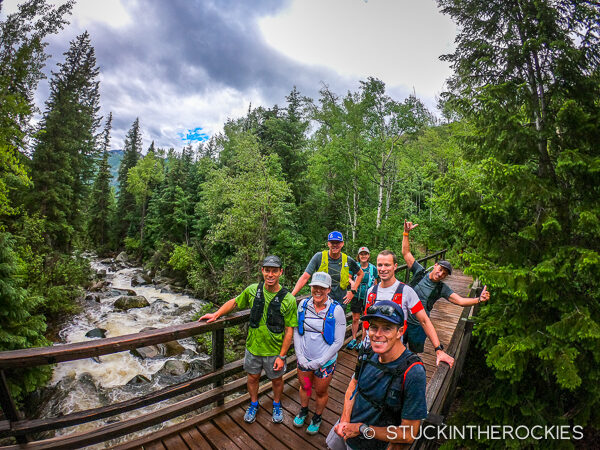 The summer season is upon us and our Hut Run Hut trailrunning adventures are in full swing. This season we have three trips planned, one each in July, August, and September.
Our July trip just wrapped up, which, after a historic winter and a cold spring was challenged by lingering snow up high. Several sections of the normal course were almost impassable due to snow, and some of the huts themselves were inaccessible.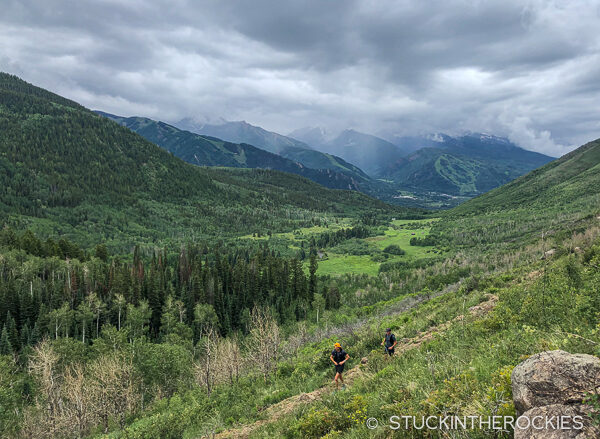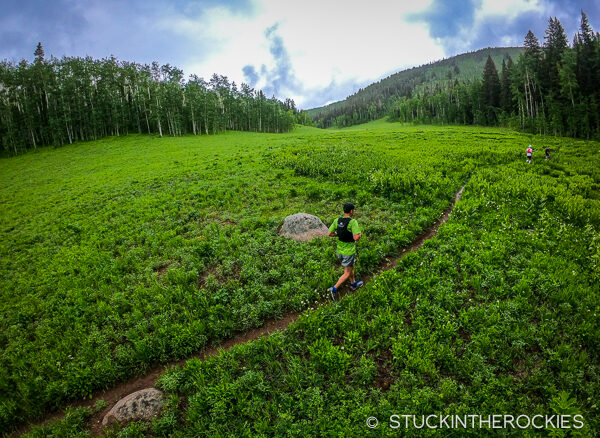 As a result, in the days before the first trip launched, the decision was made to modify the route. We opted to visit some different huts, in hopes that we would have drier trails for running and fewer potential issues for the support vehicle and hut access.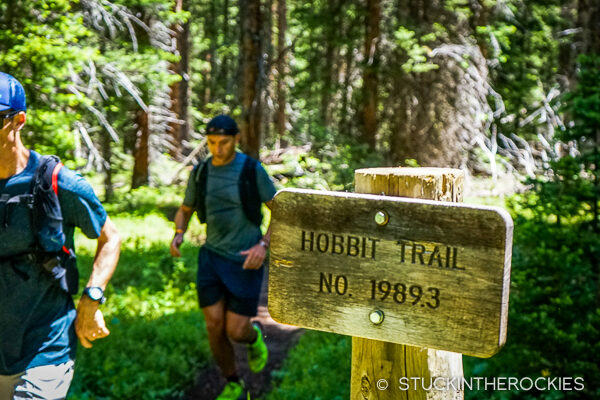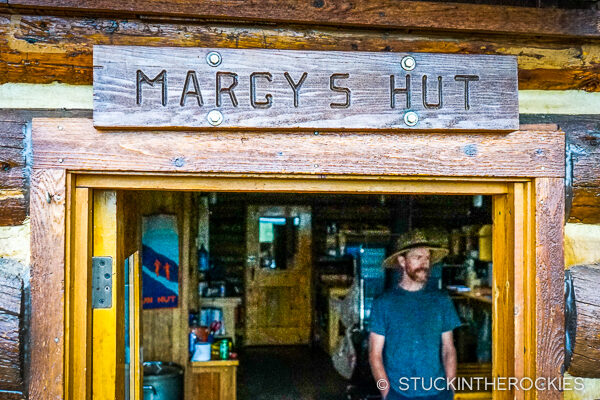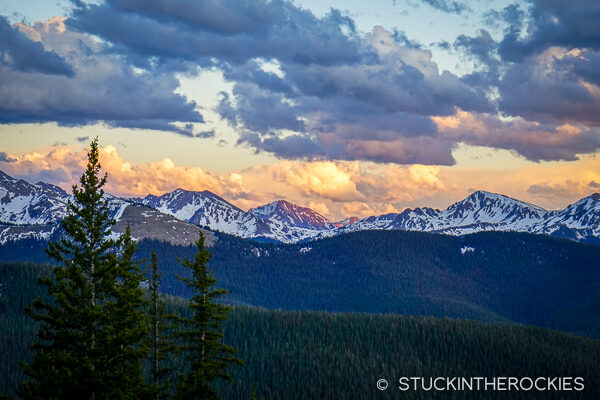 The new "big snow year" course started in Aspen and went up to Margy's Hut, as usual. From there we stayed west of the divide, spending two nights at Harry Gates Hut, and one night at both Peter Estin Hut and Seipel Hut (formerly Carl's Cabin) in the Polar Star complex. After five nights and six days we finished outside of Edwards, at the West Lake Creek trailhead.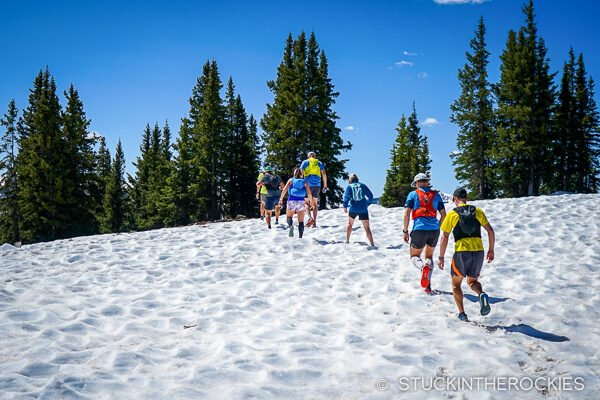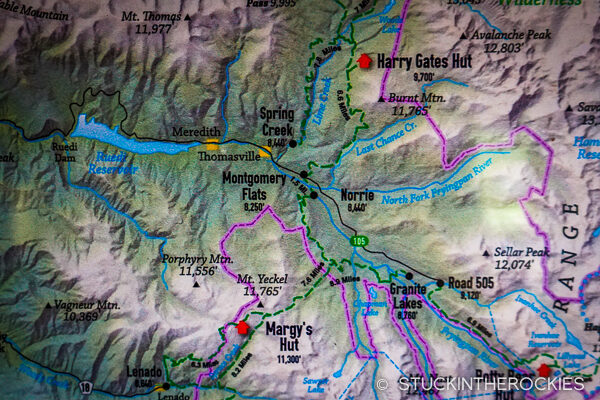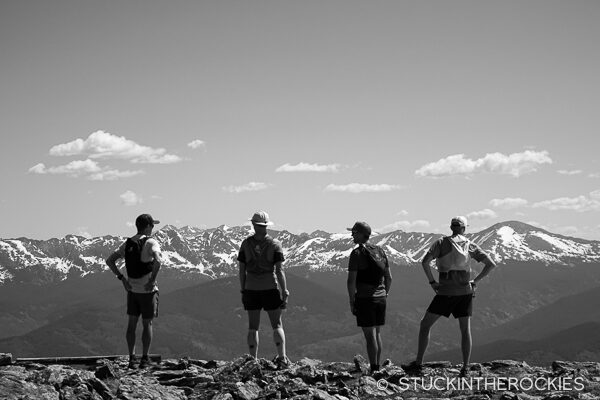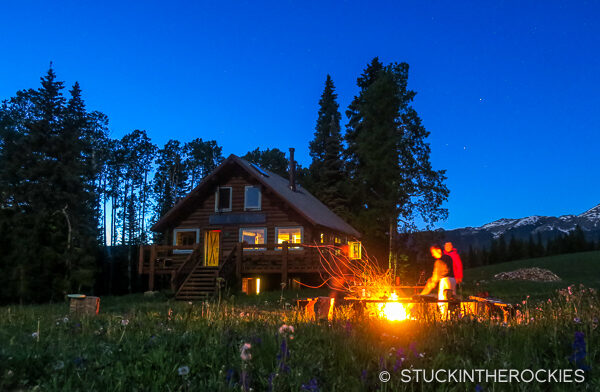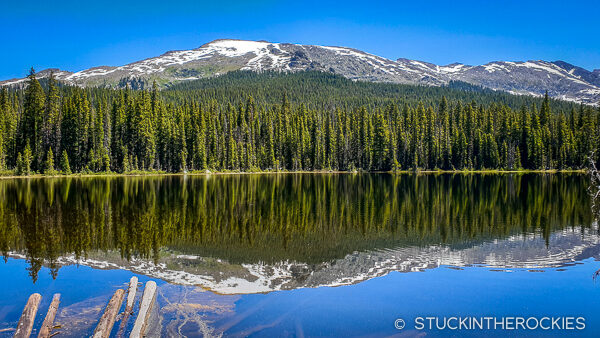 The normal course has been so popular and fun for everyone, it was natural to have a few concerns about changing the route. We weren't sure about the quality of trails for running along the new course, and how the route might have a different feel. But in hindsight we found that the Margy's Hut to Polar Star linkup was every bit as fun and cool, and what it missed in some ways, it made up for elsewhere.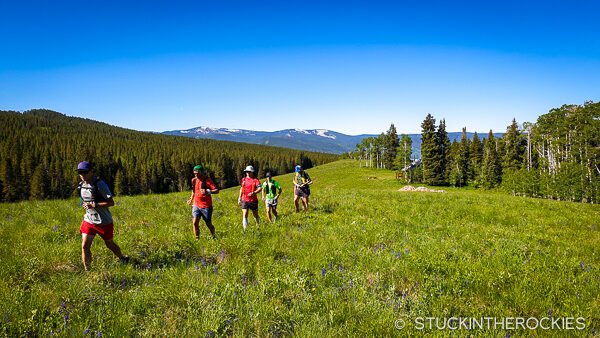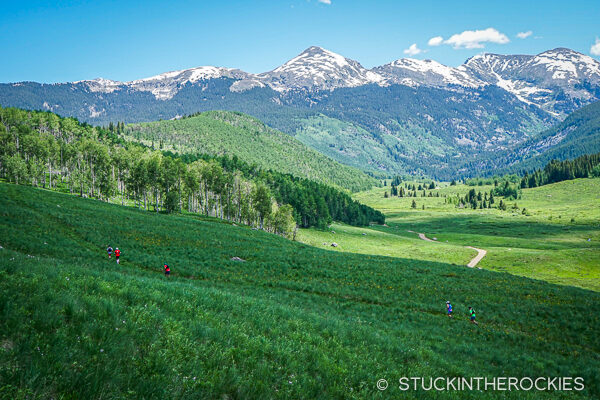 New for this trip was a layover day at Harry Gates Hut. Normally we would move to a new hut each day, but spending two nights at the Gates Hut meant we didn't have to pack up and clean and vacate in the morning. That allowed us to have a casual morning and a fun, long day just exploring new trails around the hut.
Our itinerary for the layover day was a long jaunt up to Tellurium Lake, where some of us went for a swim. We descended Last Chance Creek, with a side trip towards Savage Lakes, neither of which we had seen before.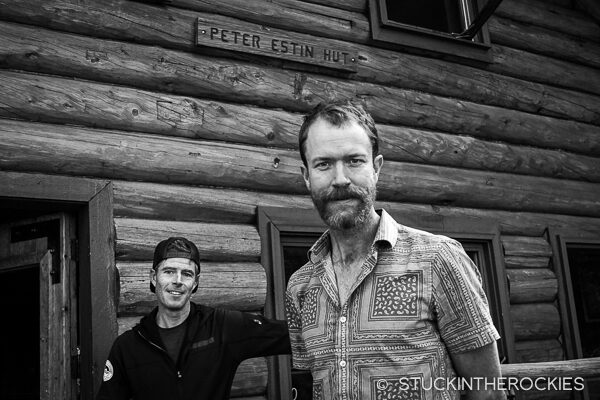 Also exciting was the fact that after arriving at both Peter Estin and Polar Star we were able to drop some gear and relax and then make an afternoon hike up an adjacent peak. From Estin Hut we ascended Charles Peak (12,005 ft.), and from Polar Star we hiked up towards the summit of New York Mountain. Both outings were really fun, with some great views, and which served as an ideal jaunt just before dinner.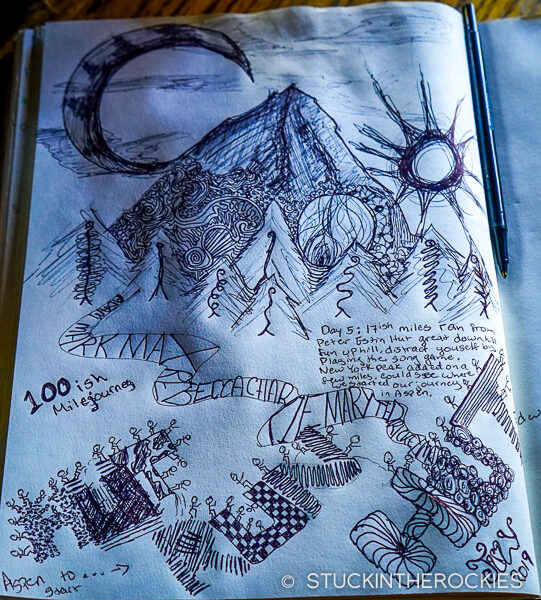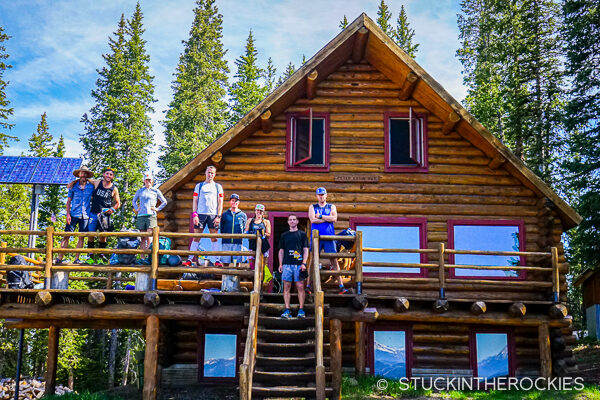 I guess the fact is that no matter how you link up the huts and whatever direction you head, they're all really cool. There's no "best "way to do it.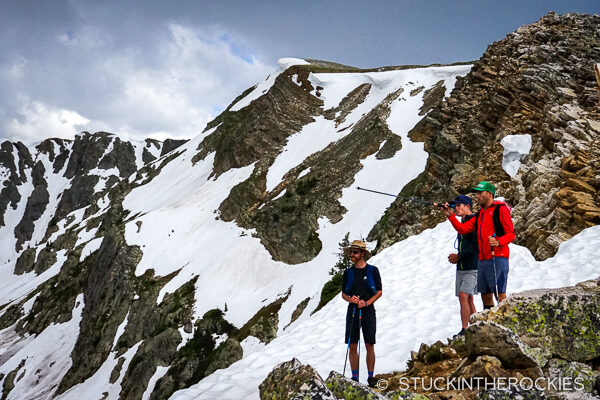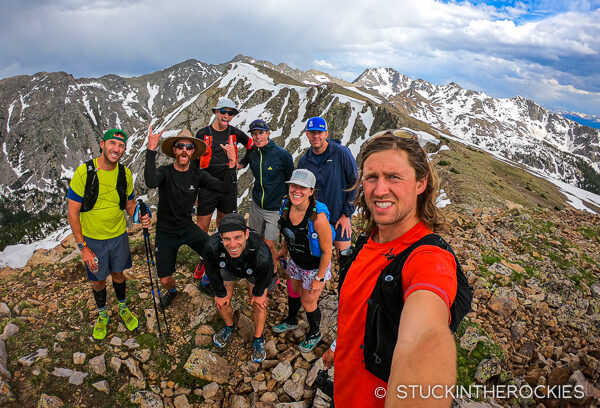 That said, the remaining two Hut Run Hut trips this year will stick to the normal Aspen to Red Cliff course. Spots are still available, contact me if you have any questions or are thinking about joining!
Thanks to the awesome group and to Majell Backhausen for sharing some of the photos.