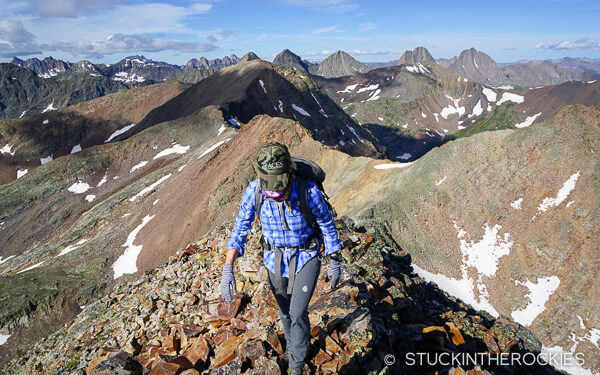 It's August, the snow has finally melted and the wildflowers are going off. It's time for a San Juan weekend!
Our goal was to climb White Dome and Peak One. The trip began just outside of Silverton. We hopped on the CDT (Contintental Divide Trail) and took it south into the Weminuche Wilderness. After a few hours hiking the trail, covering about 6 miles, we set up camp at a lake below the north side of White Dome, just before the rain began.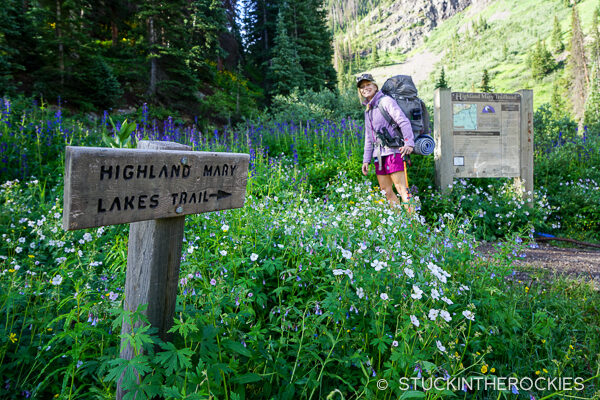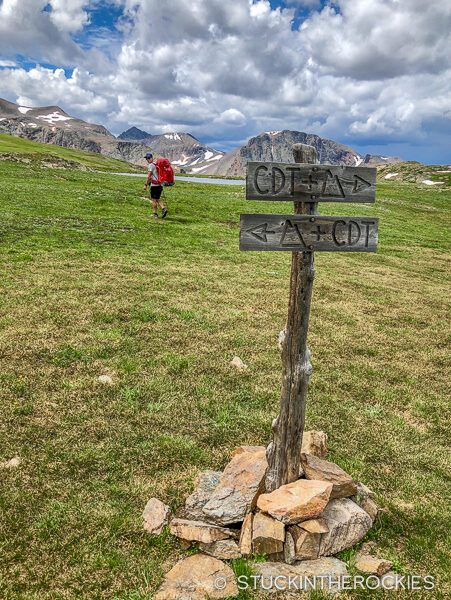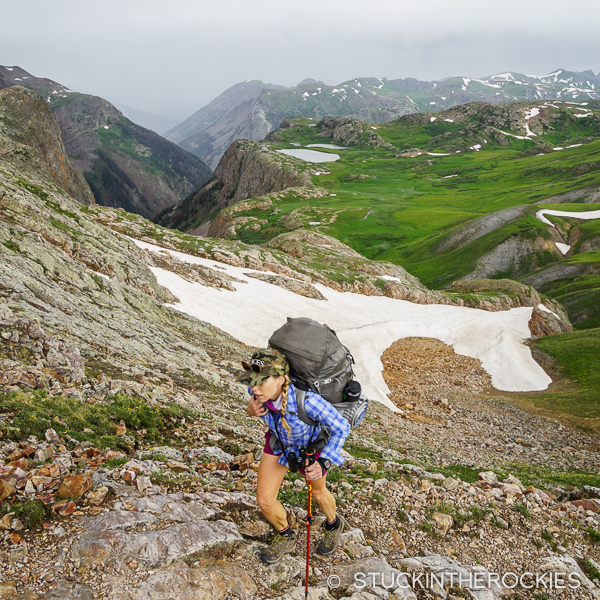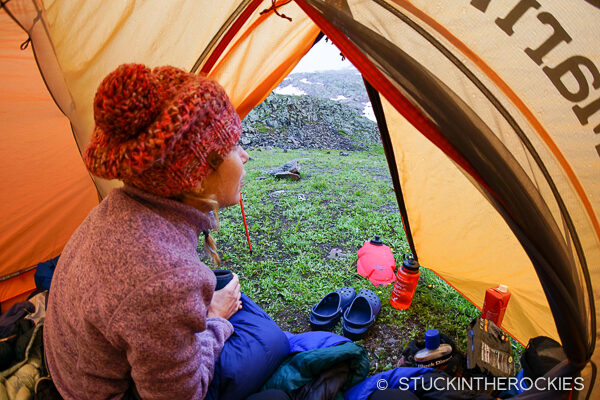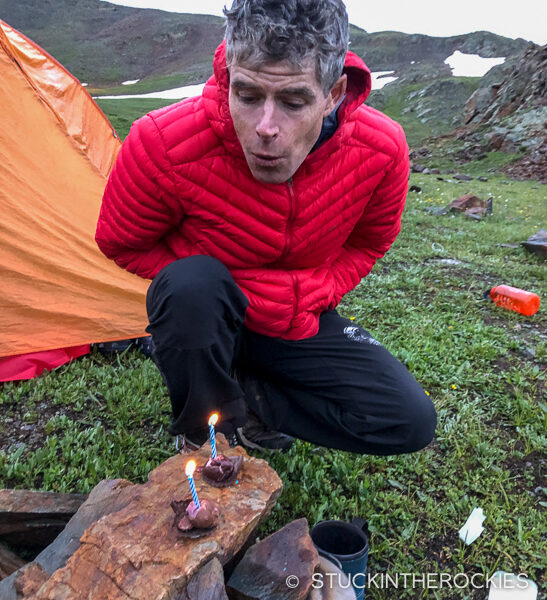 It was right where we wanted to be. Our goal for the next day was to try to climb White Dome and complete a loop around it, with summits of nearby Peak One and Hunchback Mountain. All 13ers, they're peaks we had seen from afar and hoped to someday stand atop.
Waking up to a beautiful morning, we made our way up the talus-strewn basin below White Dome. Once on the ridge, we moved fast. The quartzite rock that comprises this range of mountains known as the Grenadiers was solid and fun for ridge scrambling.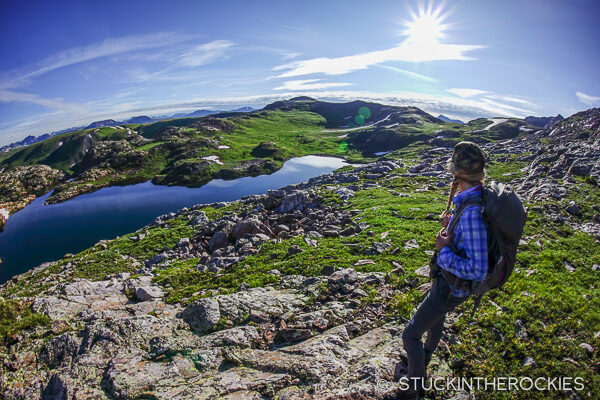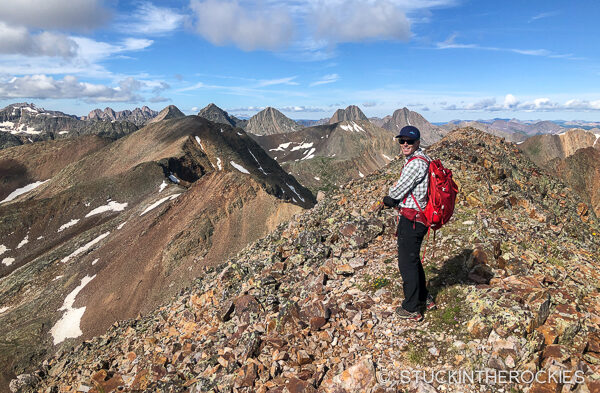 After White Dome we headed south to Peak One, another Bicentennial. From its summit there were some crazy views of the other Grenadier peaks to the south, from Arrow Peak on the west to The Guardian on the east. What a place.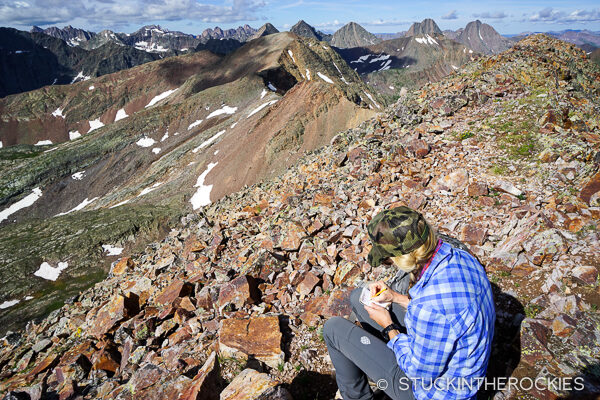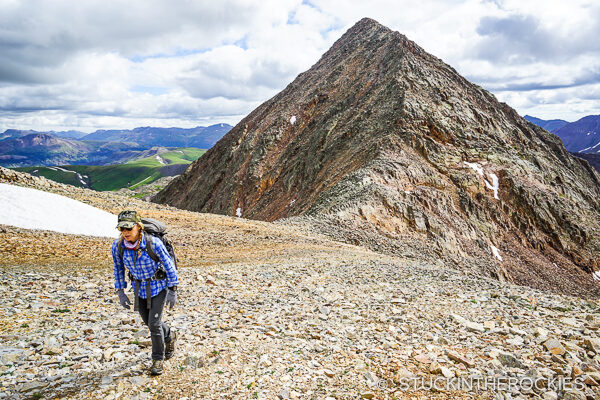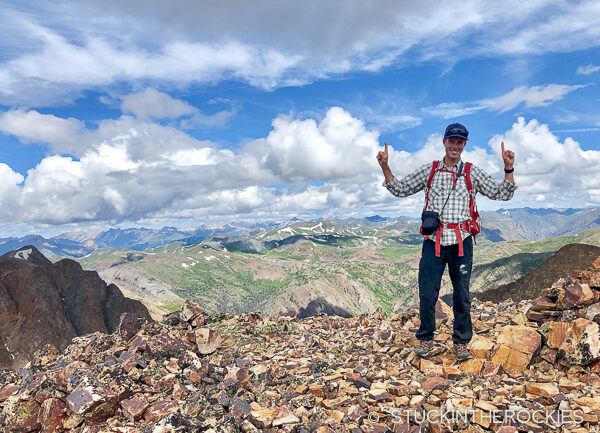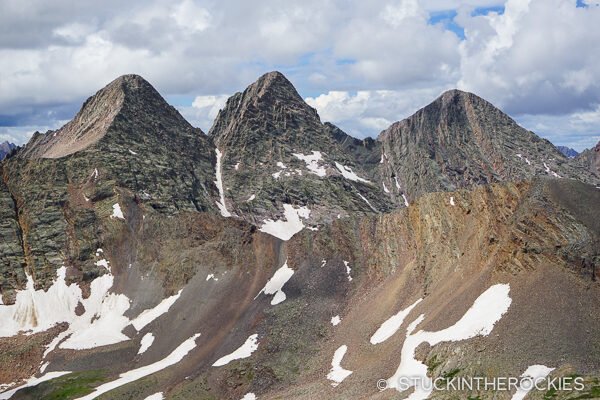 We descended off of Peak One and traversed idyllic San Juan meadows northeast, towards Hunchback Mountain, 13,136 ft. The clouds were building a bit but by that point we had almost completed our loop and we weren't far from camp.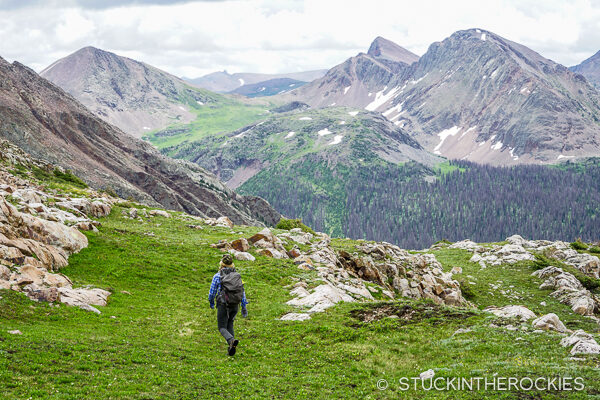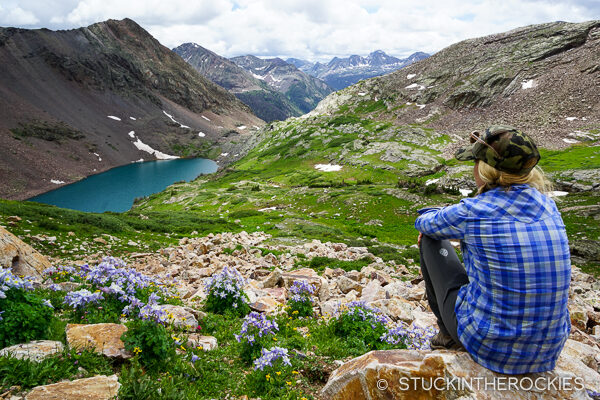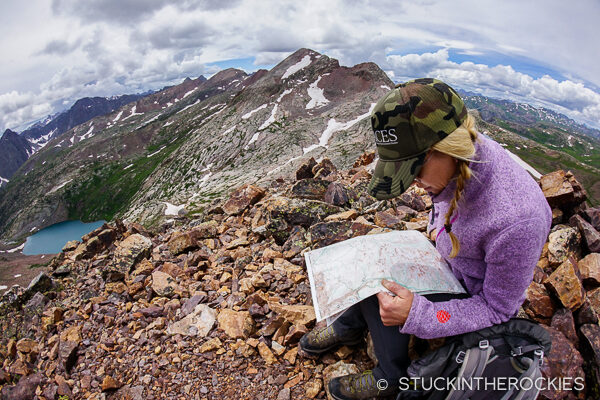 We made it back to the tent near Eldorado Lake by late afternoon. The bad weather never arrived (at least until much later that night).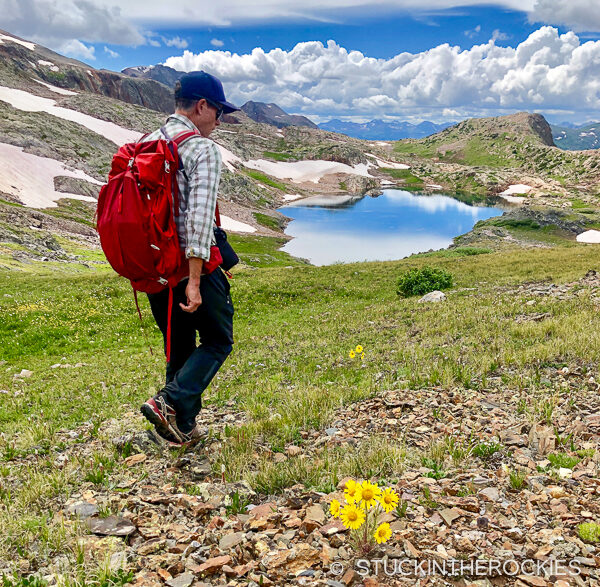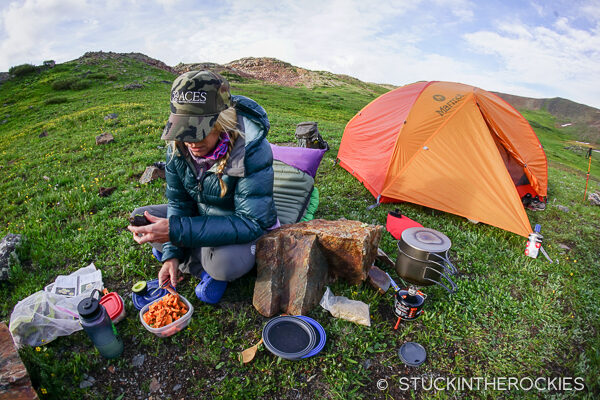 The following morning we retraced our approach back along the CDT, hiking in and out of passing rain showers. We made a side trip over a grassy ridge to get in the basin of the Highland Mary Lakes. We took in the view of the lakes, which was quite impressive, and followed the popular trail from the lakes back down to the trailhead.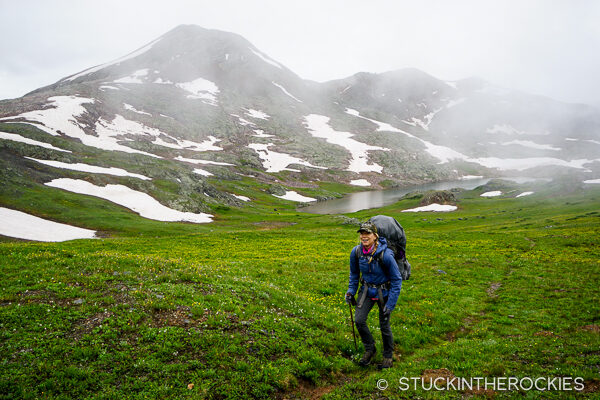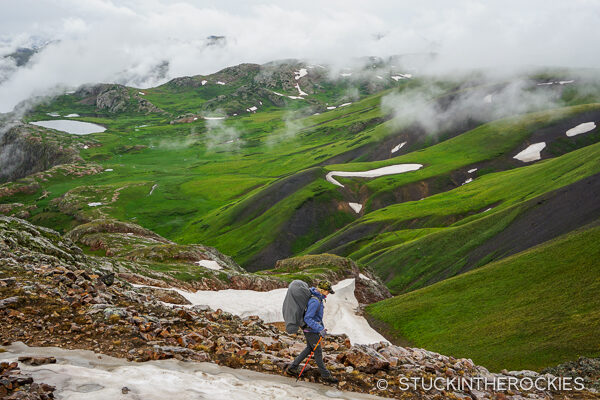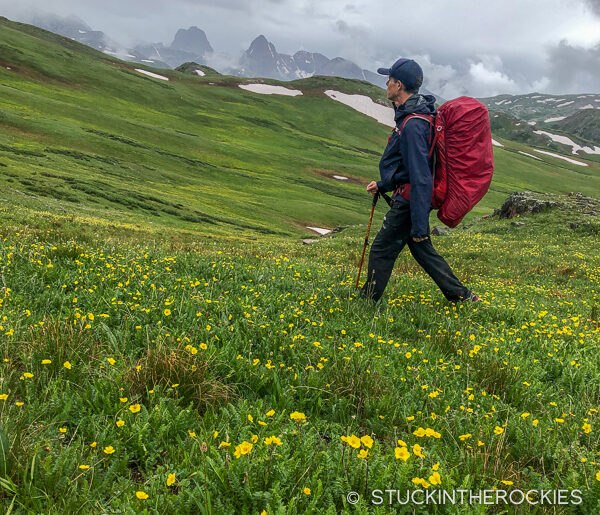 Three days, two nights, three peaks, several lakes, and many miles later— that was a great trip to the San Juans.