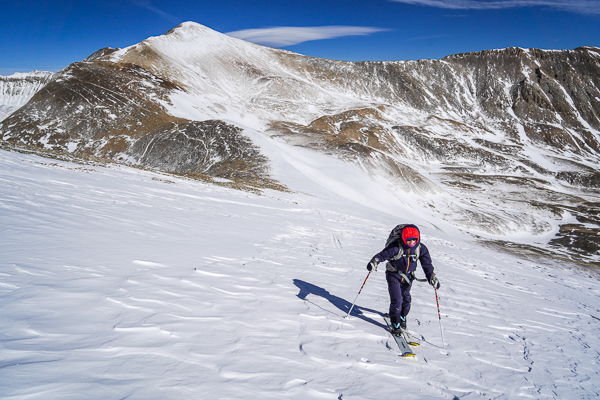 Route: Northeast Ridge
Team: Christy, Ted
Mount Sheridan, 13,748 ft., lies just south of the well-known 14er Mount Sherman. And like most summits in the Leadville/South Park region, it get quite a lot of wind. And that's not always ideal for snow coverage. But it is a Bicentennial peak and it's on our list, so on Feb 13, 2022, Christy and I headed up to it to ski.
Our approach was from the west, from Leadville, via Iowa Gulch. In winter, the road is closed several miles down at the pavement, so there's a pleasant jeep road start to the day. Once you're up high in the valley, you simply follow snow on or near the sometimes-visible summer trail, and make your way all the way up to the Sheridan/Sherman saddle.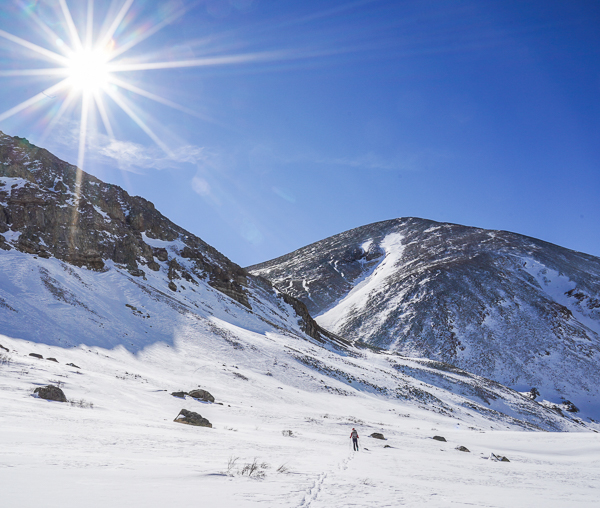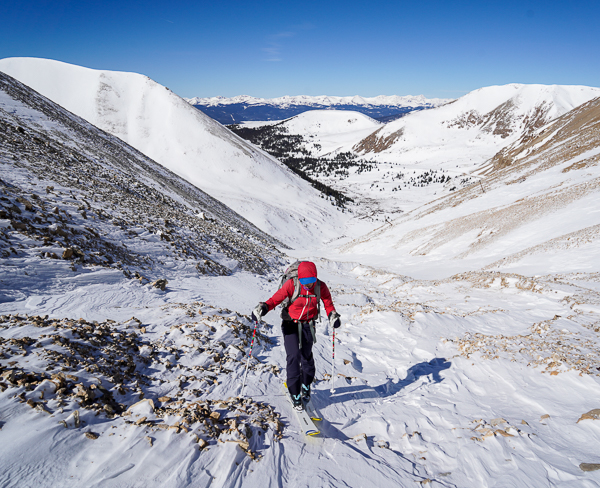 From there, you will see an obvious, wide swath of snow to ascend to the summit plateau. It's a straightforward skin, sometimes complicated by punishing winds. But once you reach the end of the snow, you're practically on the summit, and you can simply retrace your route of ascent all the way home.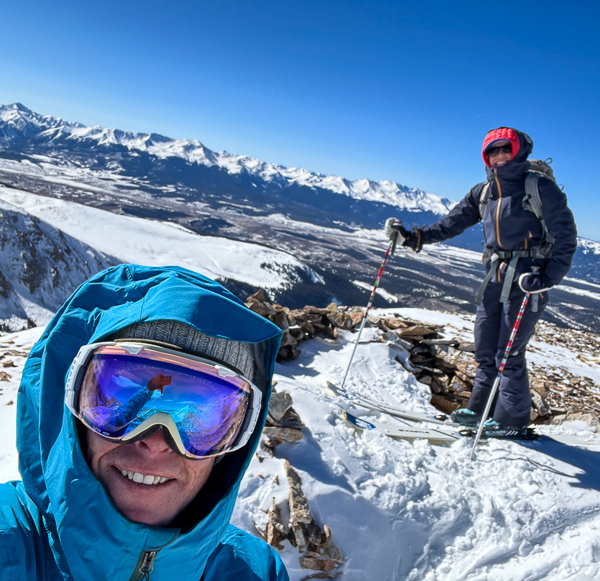 Mount Sheridan is an easy, high summit for a mid-winter attempt. The winds strip much of the snow from the mountain's flanks, and the snow that remains is fairly low angle and heavily wind-hammered, so soft slabs don't develop like they might in other terrain. Wind slabs are a possibility of course, so take care to assess for those, but otherwise, Mount Sheridan is a fun, mid-winter 13er to climb and ski when other options might be limited.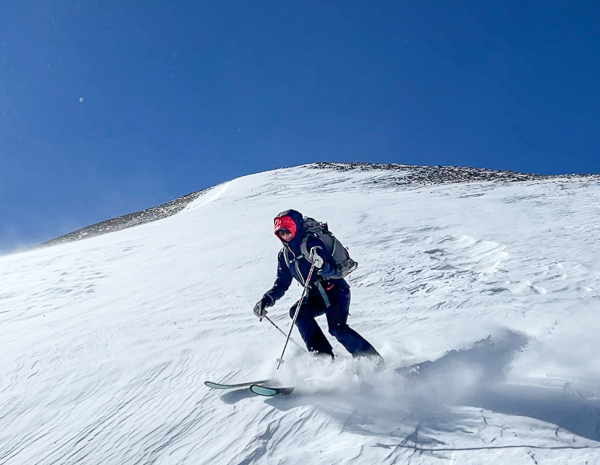 There's also nice looking line off the summit to the southwest that would be more suitable in spring conditions.