Jupiter Mountain, 13,830 ft., the first peak of our big Weminuche Wilderness ski traverse back in the spring of 2014.

A five day ski traverse through the Weminuche Wilderness, from Needleton to Elk Park, with ski descents of Jupiter Mountain and Vestal Peak.
Recent Posts
About Christy & Ted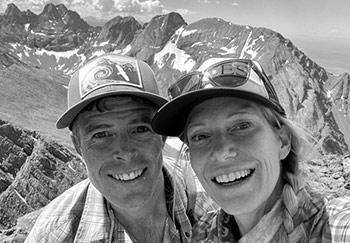 We met in Aspen in 2000 and have been happily
stuck in the rockies
ever since, getting out in the mountains every day we can, in every season and by all means possible.
Read More
Categories
Search