Mount Lincoln Ski Descent – 4.26.06
Route: Cameron Amphitheatre
Team: Christy, Lyndsay Meyer
You also might be interested in
An early season ski descent of the Snake Couloir on Mount Sneffels.
Skiing Belford with the Oxford descent marked. Route: Northeast Face[...]
Route: North Face Team: Christy, Ted, Chris Davenport, Scott Rinckenberger[...]
This site uses Akismet to reduce spam. Learn how your comment data is processed.
Recent Posts
About Christy & Ted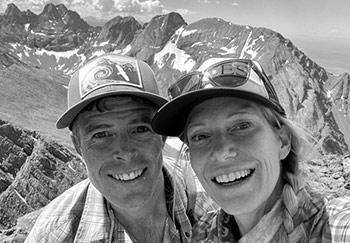 We met in Aspen in 2000 and have been happily
stuck in the rockies
ever since, getting out in the mountains every day we can, in every season and by all means possible.
Read More
Subscribe to the Blog
Categories
Search