Mount Democrat Ski Descent – 4.27.06
Route: Southeast Face
Team: Christy, Lyndsay Meyer
You also might be interested in
If you're in Vail next week for opening day, come by The Sebastian afterwards for Christy's slideshow. It's going to be fun. Tickets benefit the Youth Foundation of Vail.
Only during a special season does the North Couloir on Crestone Peak have enough snow to ski. 2008 was one of those years....
On the summit, looking towards Blanca. Route: North Face Couloir[...]
This site uses Akismet to reduce spam. Learn how your comment data is processed.
Recent Posts
About Christy & Ted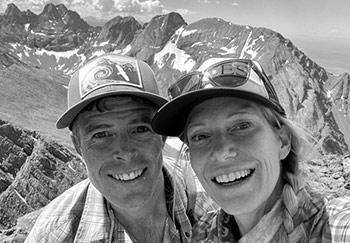 We met in Aspen in 2000 and have been happily
stuck in the rockies
ever since, getting out in the mountains every day we can, in every season and by all means possible.
Read More
Categories
Search