Wasatch Front 100 miler starts tomorrow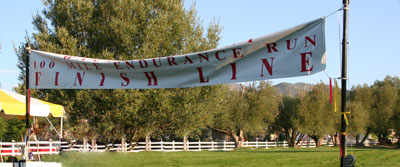 We're here.
With drop bags handed off and race t-shirts in hand, we're weighed in, registered and anxiously waiting the start.
Jen and Kathy Fry will help crew/pace Christy towards the finish line of her first 100 miler. Estimated finish time- 32 hours (1pm Sunday).
I'd like to improve on the 28:17 I logged here two years ago. Veteran crew leader/pacer Tim Mutrie and his college buddy Tom Goodrich will be there to help.
You can track our whereabouts, progress and suffering from the comforts of your bed, couch or hot tub by linking here.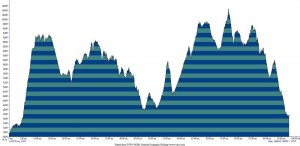 Our official race numbers:
Christy Sauer -261
Ted Mahon -262
Some basic race stats: 100 mile point to point course with 17 aid stations, a cumulative elevation gain of 26,882 ft. all between 4,880 ft. and 10,450 ft. in elevation. There is a 36 hour time limit. Click to enlarge.