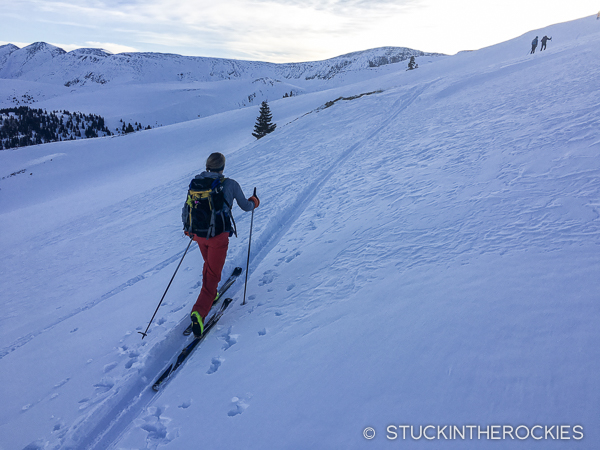 It may sound odd that with all of the different mountains in Colorado that we opted to go ski Dyer Mountain three times. The reason for that has to do with its inclusion in a skimo race called the Father Dyer Postal Route.
This Leadville area skimo race was first held in 2016 and ran for three winters. Then it was cancelled twice, after the big winter of 2019 and then the COVID shutdown of 2020. It's unknown if the race will resume in 2021.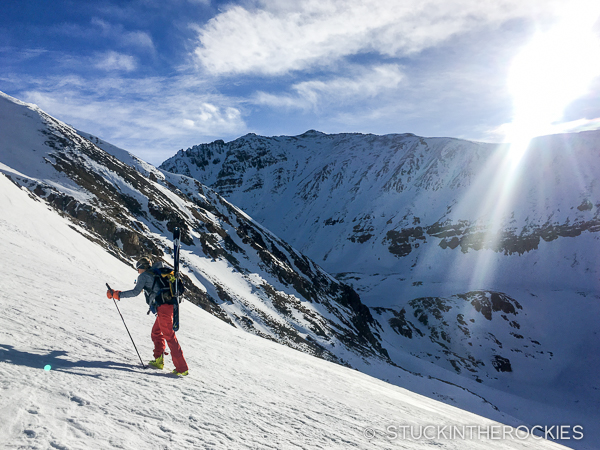 We raced the inaugural Father Dyer Postal Route in 2016 and returned for a second time in 2017. The race begins at the Colorado Mountain College campus outside of Leadville and proceeds to climb and descend three summits of increasing elevation: Ball Mountain, East Ball Mountain, and Dyer Mountain. The course ascends and descends the southeast face of Dyer, which seems to be the most reliable and fun snow slope that the Centennial 13er offers for skiing. You can see a Caltopo map here.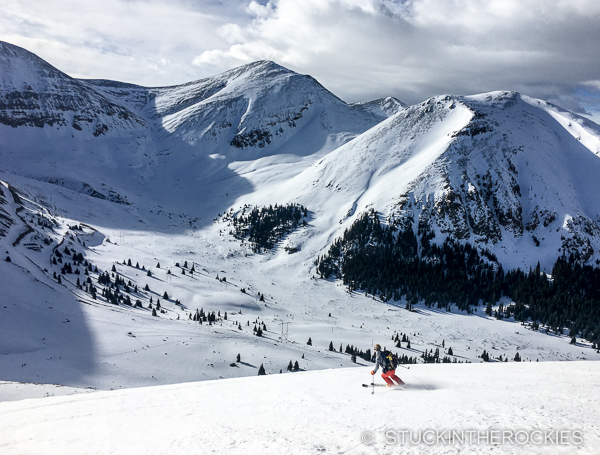 It was a fun course. Unfortunately some bad weather moved in as the day progressed. The back half of the field wasn't permitted to ascend to the summit of Dyer Mountain due to bad visibility and high winds. Thankfully for us we were able to stay ahead of the storm and complete the whole course. And we actually came home with a win in the co-ed category!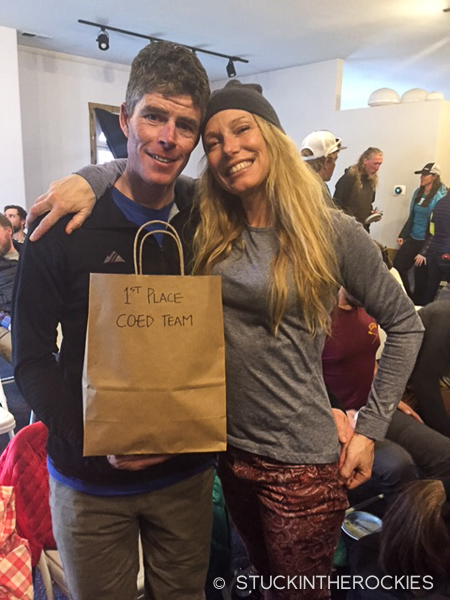 We'll see if the race continues.