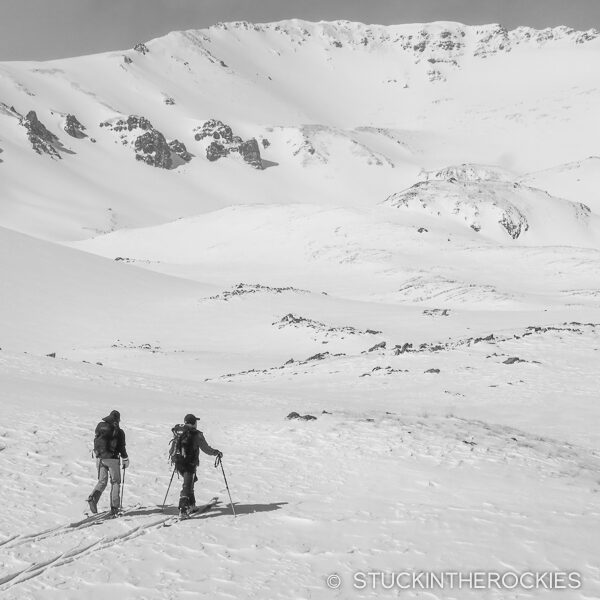 Electric Peak, 13,635 ft. is one of the more easily accessed and straightforward ski objectives of the high peaks of the Elk Range. The access from Ashcroft is good even in the depth of winter. The summit can be reached via moderate, skinnable terrain to the south, from Cathedral Lake.
You can also climb and ski Electric Peak from the north/northeast via Monument Basin. The ski lines and snow coverage are typically better than on the south side. That's the way we chose to tackle Electric Peak for the trip I'm discussing here.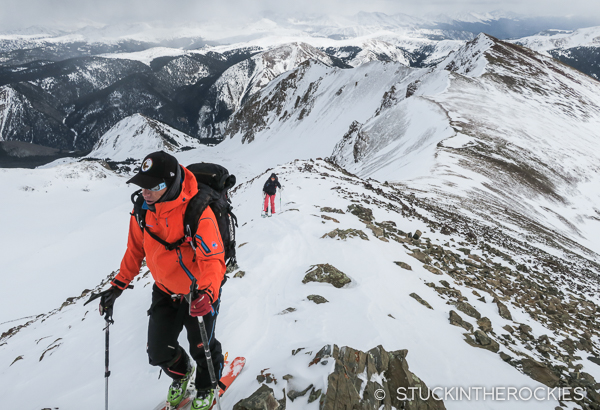 Find your way up into Monument Basin and head up the valley with Leahy Peak on your left. After some time cruising the mounds of the rock glacier, you'll find yourself in a big basin with Electric Peak out to your left and South Hayden to the right.
You should be able to set a skintrack up towards Electric Peak, navigating between the more mellower-angled pitches of the Northeast Face. Near the top, the angle might leave you feeling more comfortable to simply be booting… your call.
From the summit of Electric Peak you have awesome views of Highlands Ridge and Pyramid and the Maroon Bells to the west, and Cathedral and Castle peaks to the south.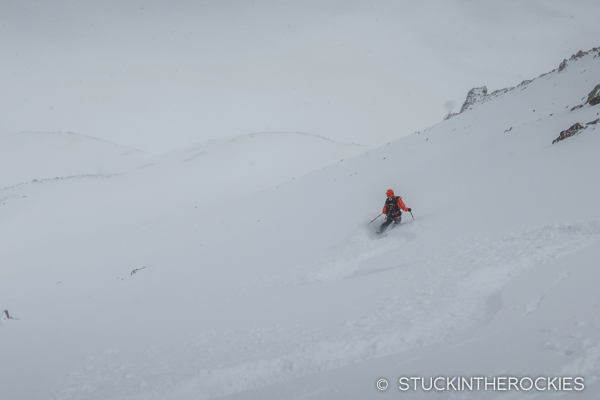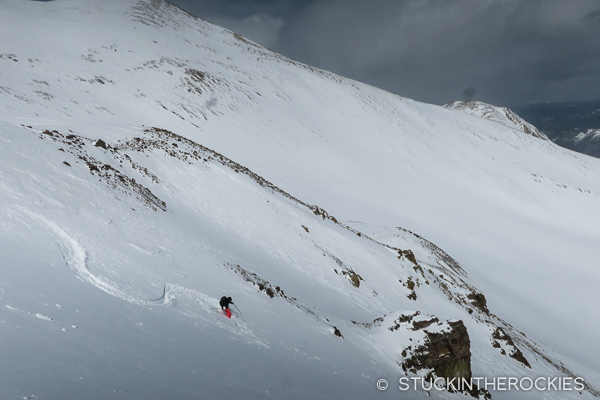 Take your pick of any line that looks good back down into Monument Basin.
For some added perspective, we skied this same line in 2016. You can see that report here.