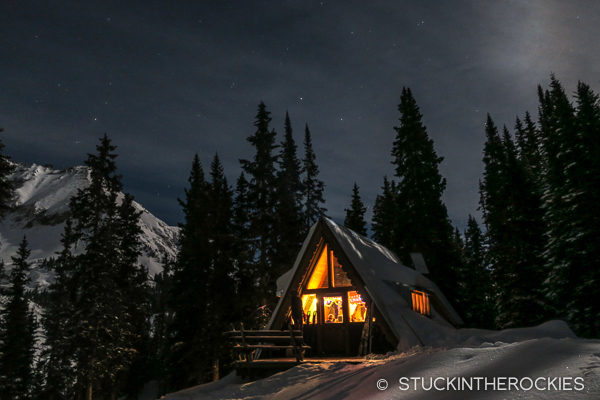 We just returned from our annual Christmas Eve hut trip. This year we stayed at one of our favorites, Tagert Hut. Our holiday hut trip tradition has been going on for nine years now, and while the group members and the huts we visit have varied from year to year, the goal has always been the same. We love to get out of town for a single night during the busy holiday period and spend Christmas Eve and Christmas Day at one of our nearby high alpine backcountry cabins.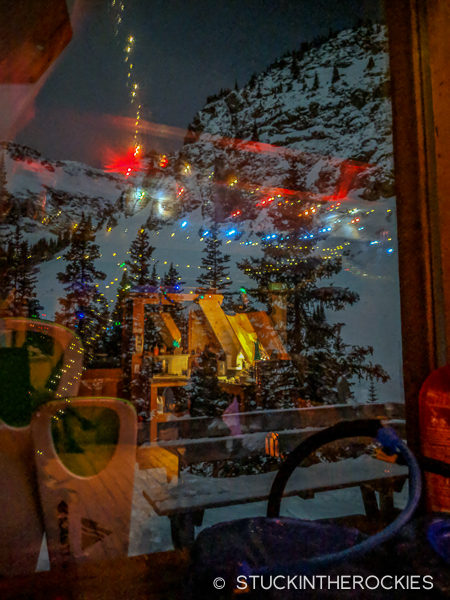 Tagert Hut is ideal for this type of outing. It's only 5 miles from the trailhead, which means it can be accessed in just a couple of hours. That's a huge help for anyone who has to work that day in Aspen and can't get an early start. It's also not as large as some of the other 10th Mountain Division huts which hold 16 people. It only takes 5-6 good friends eager to get out of town for the night for it to feel pretty full.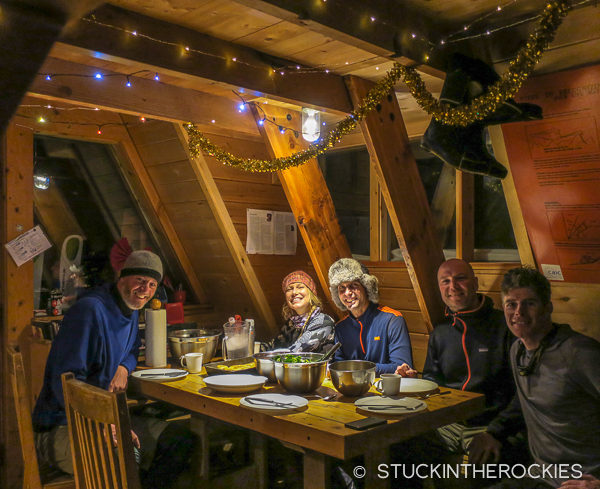 Plus, the terrain around Tagert Hut is great for skiing if there's snow, or for easy touring if things are lean or unstable.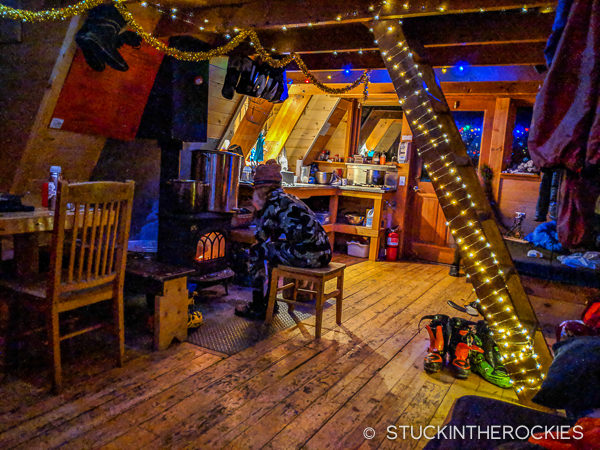 Christy, Tim, Joey, Jim, and I (maybe the same group as last year?) made the pilgrimage up to Tagert Hut. New this year were improved holiday lights, some additional holiday songs for the playlist, a bigger ham from Rock Bottom Ranch (12 lbs.), and a lot more snow.
The Backyard Slope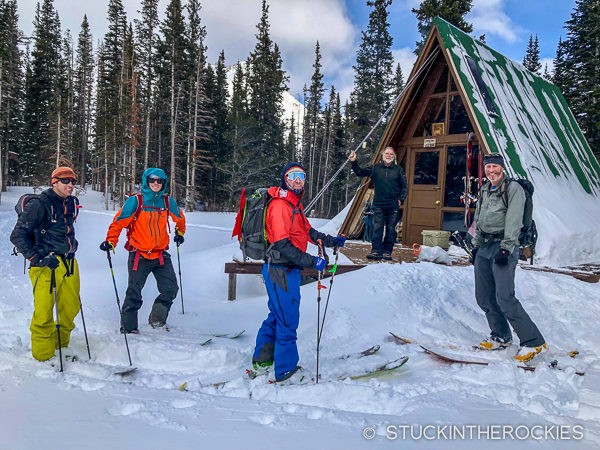 It was awesome, our Christmas tour included a ski down the Backyard Slope, a pretty cool descent that's easily accessed from the hut. If you skin out of the hut and up the snow covered jeep road to about 12,000 feet near the Mace Saddle , you can follow some easy gullies to access the north side of Mace Peak. There are several ski lines (depending on snow coverage) that lead you back down to the Pearl Pass jeep road, just below the switchbacks. From there a short skin up the road will get you back up to the hut.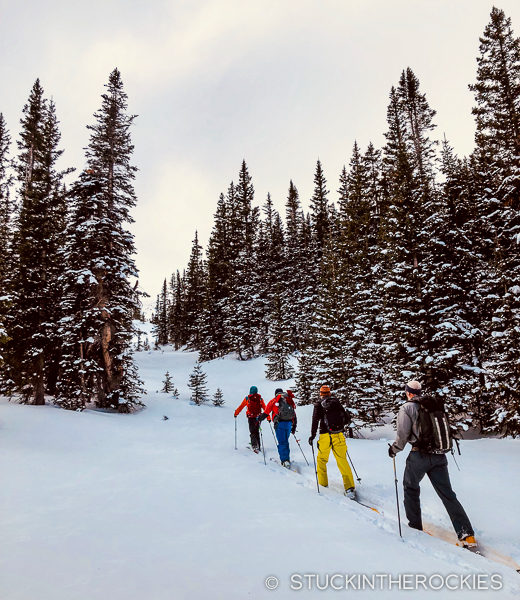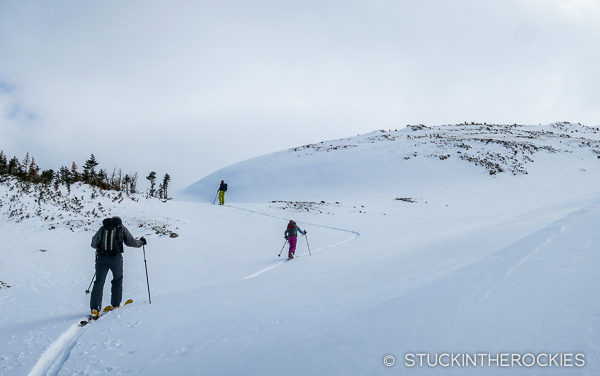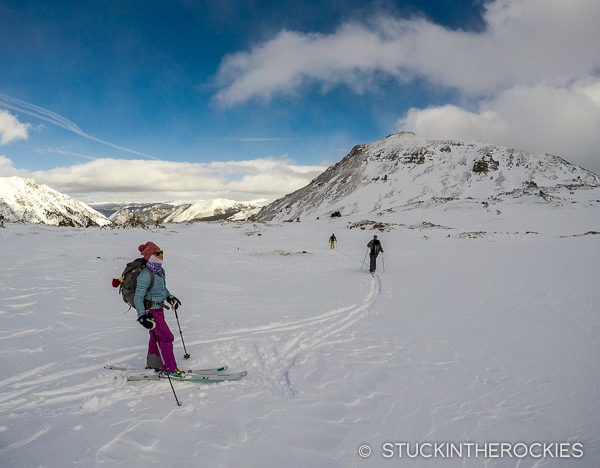 The route has a bit of avalanche exposure at the entrance but if conditions allow, it's a solid, easy tour to do while staying at Tagert or nearby Green-Wilson Hut. The whole round-trip route is about 2 miles in length and gains about 1000 vertical feet.