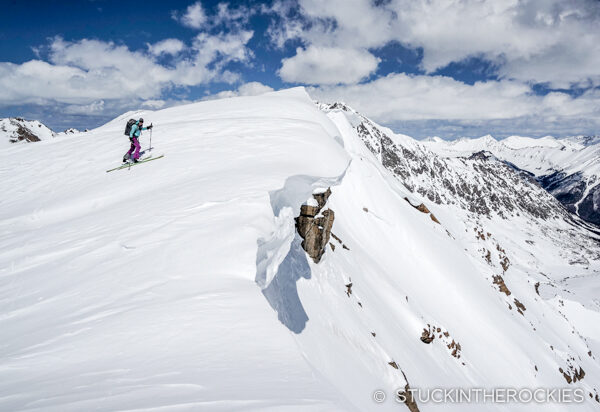 Deep in a valley south of Twin Lakes, CO lies Mount Blaurock, 13,616 ft. It's an impressive summit, especially for skiing, with a wide northeast face that offers more than a half a dozen potential steep ski lines.
Despite that appeal, it's not on the radar of backcountry skiers. It's deep in a valley and requires a lengthy approach, and it sits in a shadow of some much taller neighbors such as Mount Elbert, La Plata Peak, and Mount Hope. And as always, 13ers are just not as popular as other taller mountains.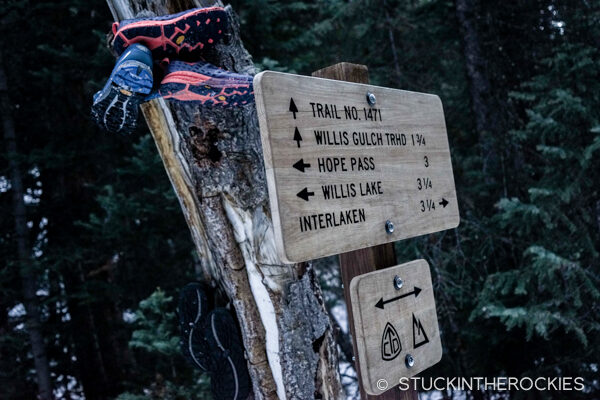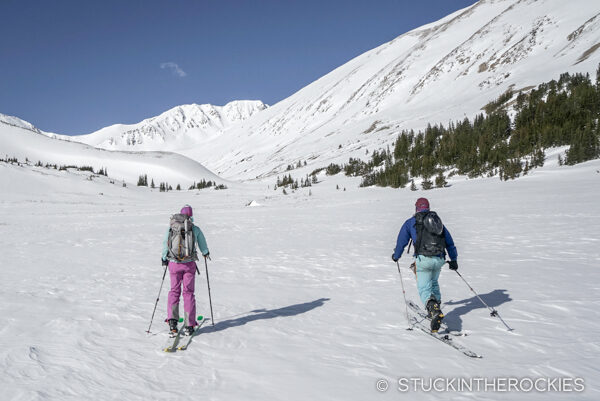 But that didn't keep us from checking it out.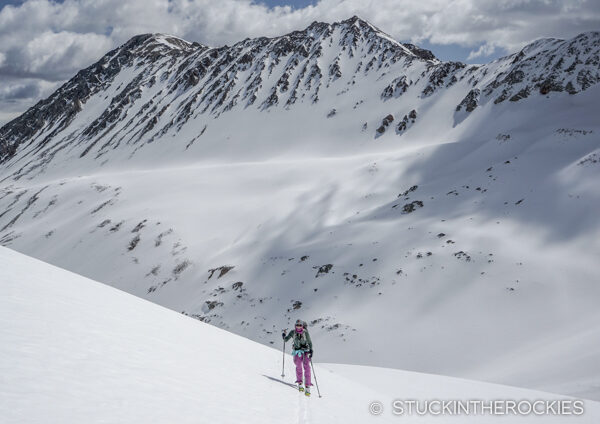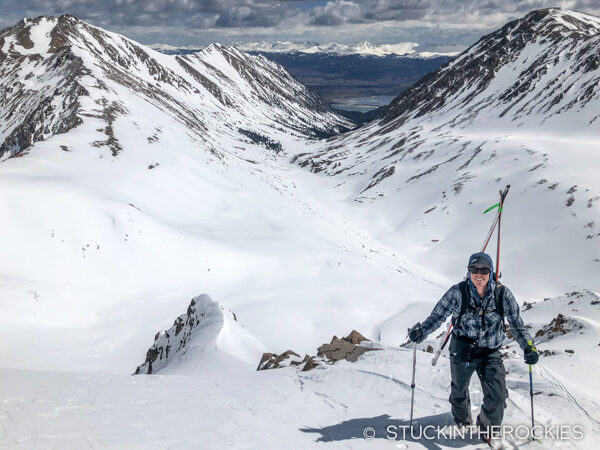 The mountain is named after Carl Blaurock, who helped found the Colorado Mountain Club in 1912, and in 1923 became the first person to climb all of Colorado's 14,000 foot peaks. In the process of reaching all those summits nearly 100 years ago, he also nabbed quite a few first ascents along the way, including Capitol Peak. He died in 1993 at the age of 98.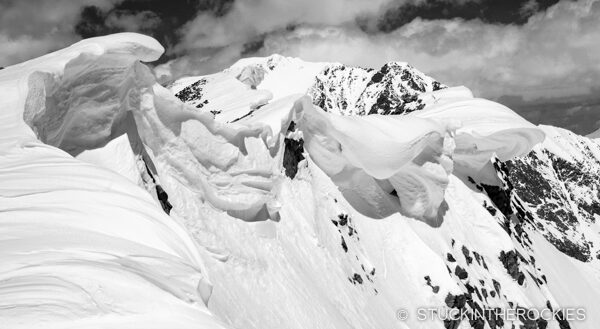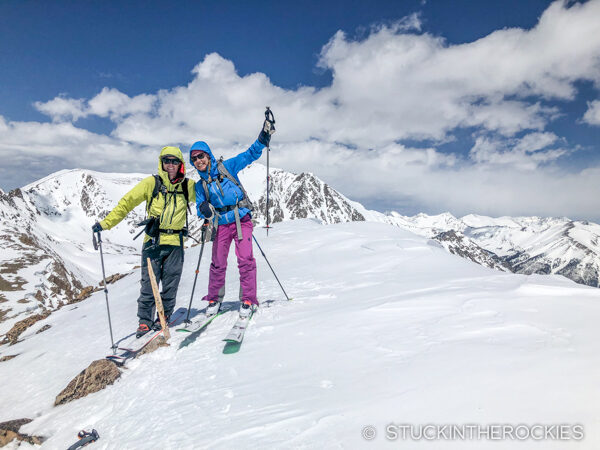 It's also reported in some journals that Blaurock was an avid skier.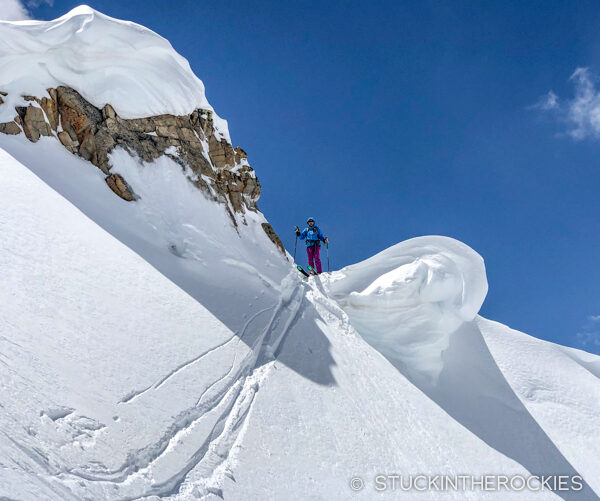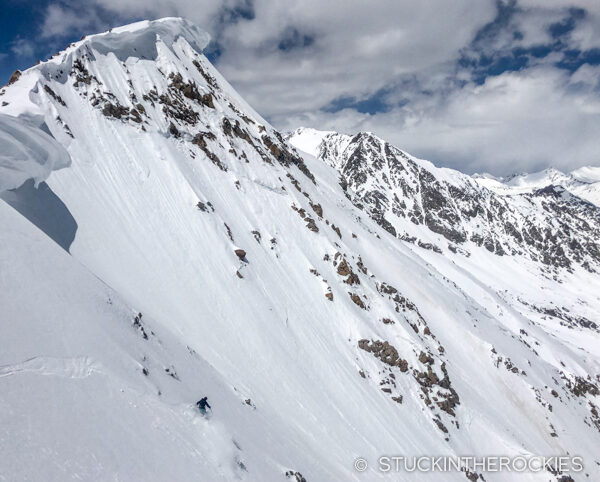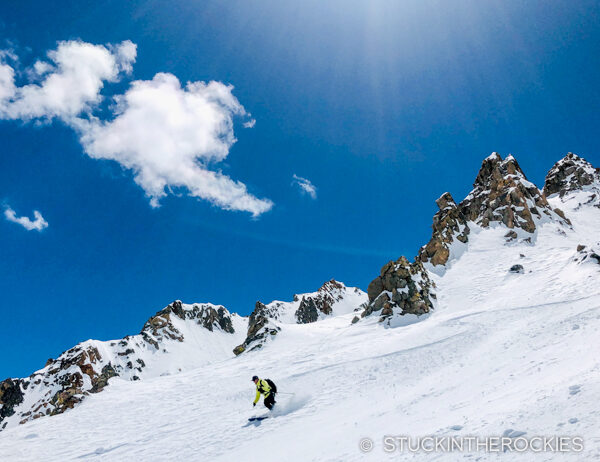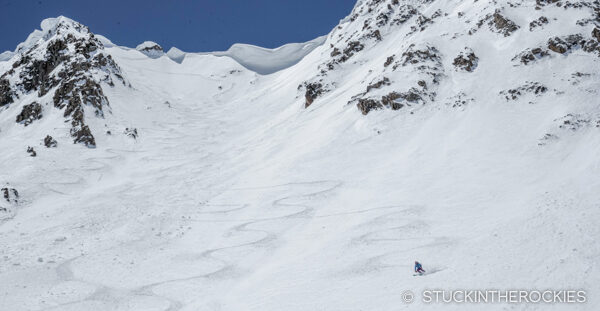 While it's doubtful Carl Blaurock ever made it up his namesake summit on skis, we climbed and skied it and were really impressed. Its modest rank in the state as the 186th tallest mountain doesn't garner much attention from the average Coloradan. But as all seasoned climbers are aware, elevation doesn't relate to difficulty. And Mount Blaurock is one more example of a Colorado summit that is just as cool to climb and as serious to ski as any 14er.
Rinker Peak, 13,783 ft.
After skiing Mount Blaurock we found ourselves pretty high in the valley and realized that if we could gain another 1200 vertical feet or so along a nearby ridge we would be able to ski Rinker Peak, another Colorado Bicentennial. So we did….