Route: Southeast Face
Team: Christy, Ted
What better day to ski a mountain named Mount Mamma then Mothers' Day!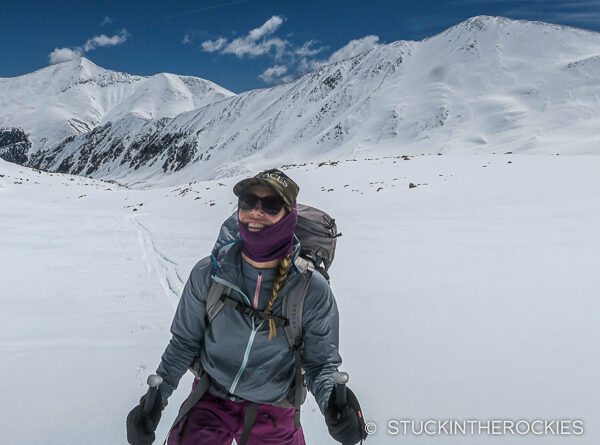 Tucked in the dense group of 13ers west of Mount Antero is Mount Mamma, 13,646 ft. It's easily approached via the Baldwin Gulch jeep road and isn't very technical in nature.
To get to there we drove up the jeep road as far as we could, which on this day was about a half a mile. Then we walked and skinned the remainder of the way to an intersection that ascends towards Antero to the left, or heads west (right) to Mount Mamma and Grizzly Mountain. We went that way.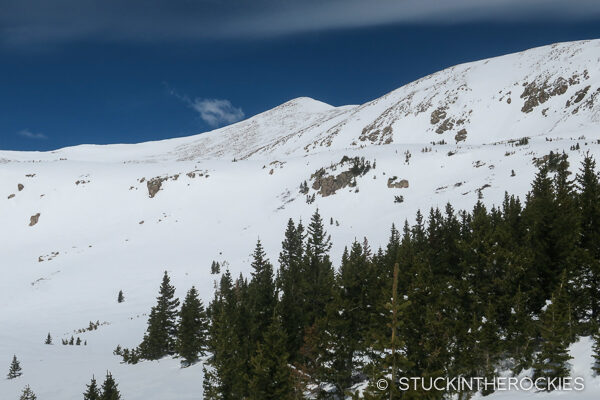 It's an easy skin up the valley to Baldwin Lake. From there we could see the broad triangular southeast face we hoped to ski. It looked to have just enough snow. We were able to skin continuously to the summit and connect snow all the way down to the basin below, which was much more filled in and had softened nicely in the May sun.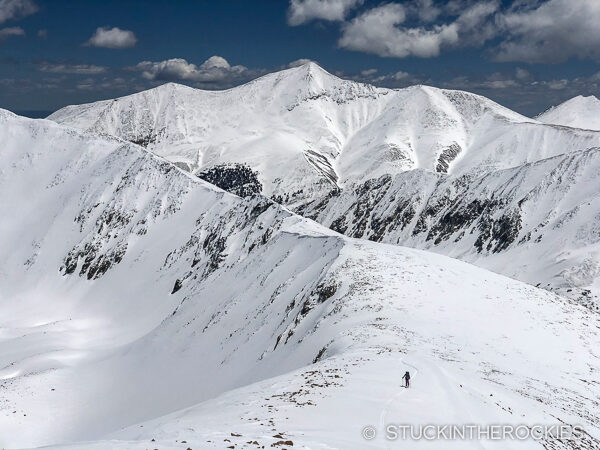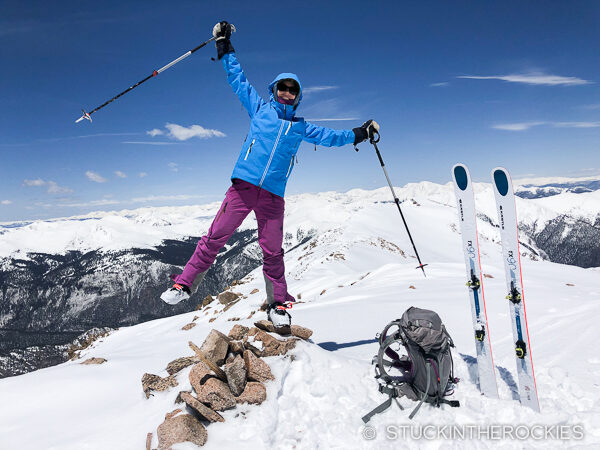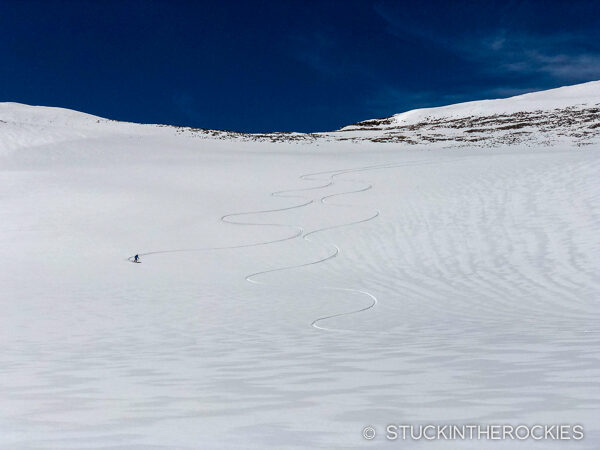 As an option, the northeast side of Mamma looked even better for skiing. At least in terms of snow cover. But from where we had started and parked the vehicle, it didn't make sense for us. If we ever make it back to Mount Mamma I think we may try skiing that route.
However you go, if you want a casual skin and non-technical ski, consider this mountain. Just make sure you're going during a good snow year because it can be quite dry if it was a below average winter.