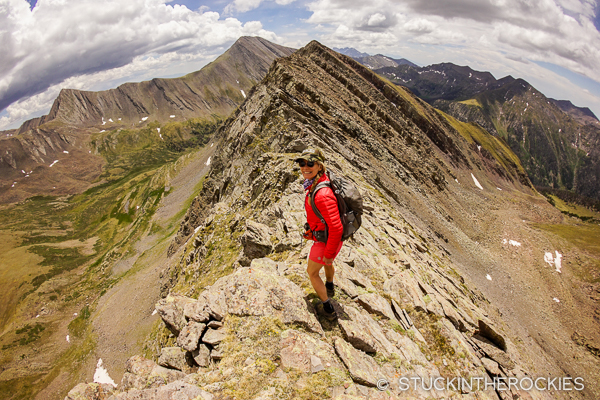 In an attempt to isolate ourselves from the busy Fourth of July crowds all over Colorado, we picked a backpacking destination for the holiday weekend that was well off the beaten path— Cotton Lake.
Located on the west side of the Sangre de Cristo Mountains, two valleys north of Rito Alto Lake (which we recently visited), Cotton Lake had everything we were looking for. It's a reasonable backpack approach (9 miles) with lots of wildflowers, several nearby 13ers, a high alpine lake, and very few people.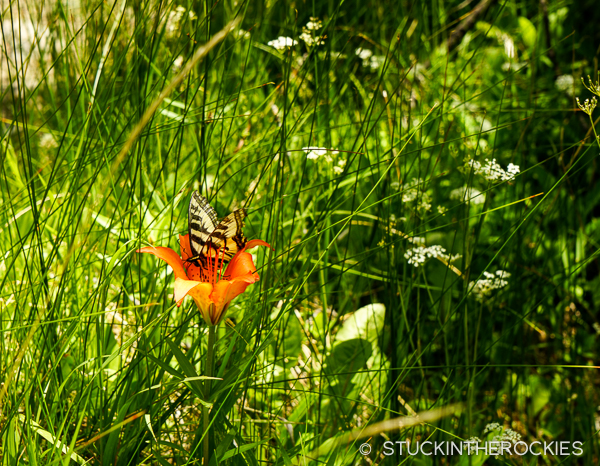 The Cotton Lake trailhead is easy to locate, not far from the small town of Villa Grove. The trail is good, although as I've mentioned, it's a quiet place so it also doesn't see much work from trail crews. There were a lot of downed trees to navigate while wearing the big backpacks.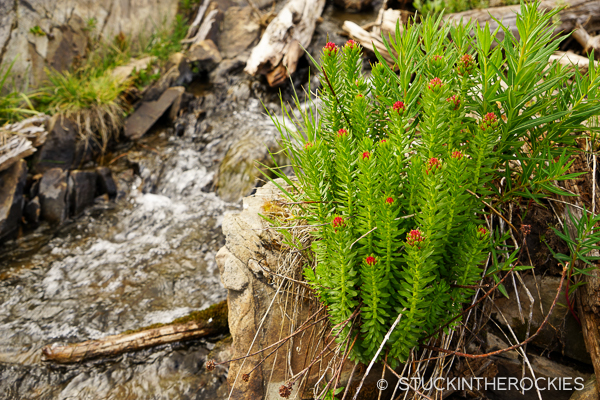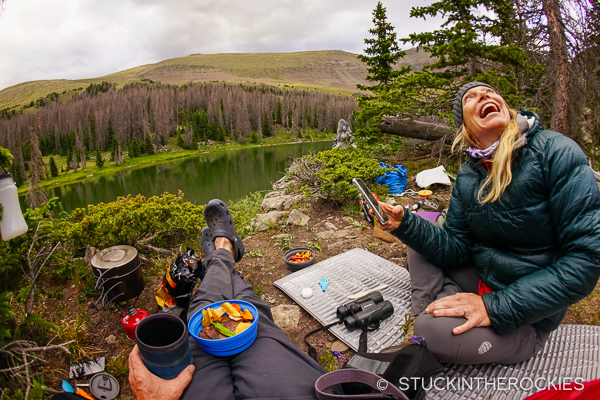 The lake is gorgeous. There was even a curious beaver that kept swimming nearby, as if to keep an eye on us at dusk one evening.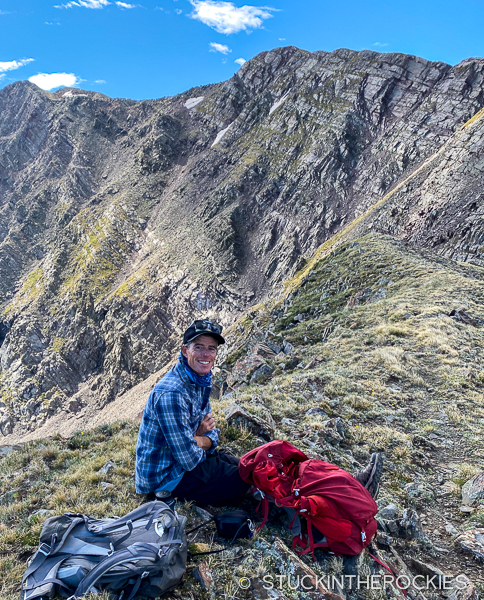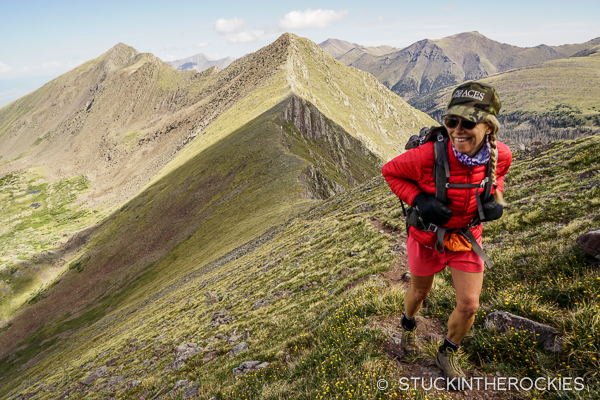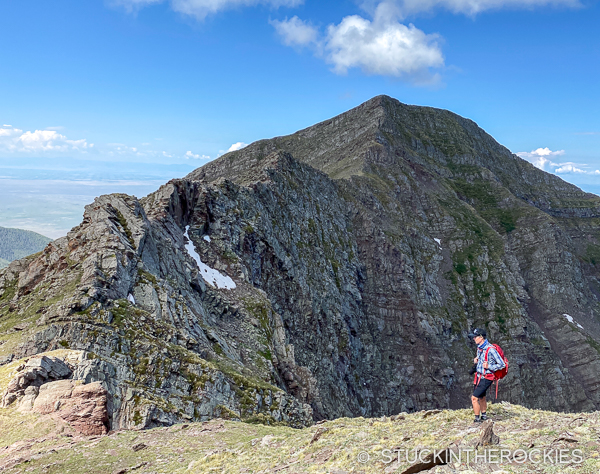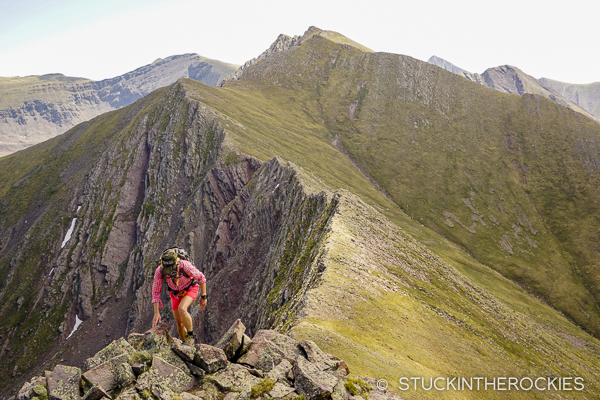 Several years earlier we had run the trail to the lake and gained the ridge of peaks to the east. We summited Silver, Marcy, Gibbs, and De Anza peaks (read the post here). Now on this trip, we were able to climb up to a different ridge from camp to near Mount Owen, and then link up a whole different line of 13ers summits. And as we looked around later that afternoon we realized we've been on top of nearly every ranked 13er we could see.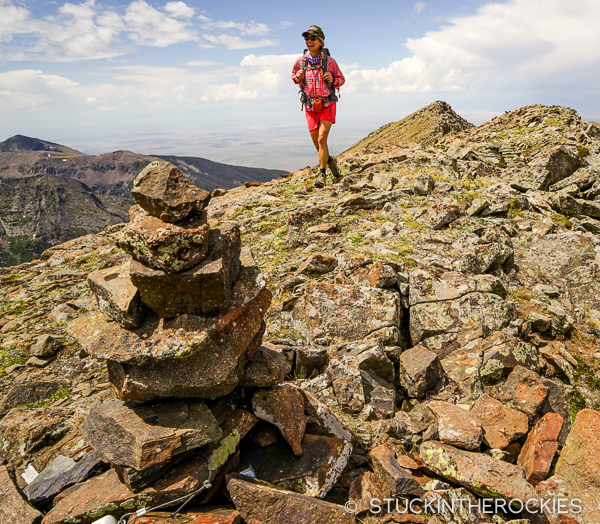 We finished by descending down to the diminutive Iris Lake, and then walking the Cotton Creek Trail over a pass back to camp, just as deluge of serious hail began to fall. There's nothing like getting back to the tent just in time.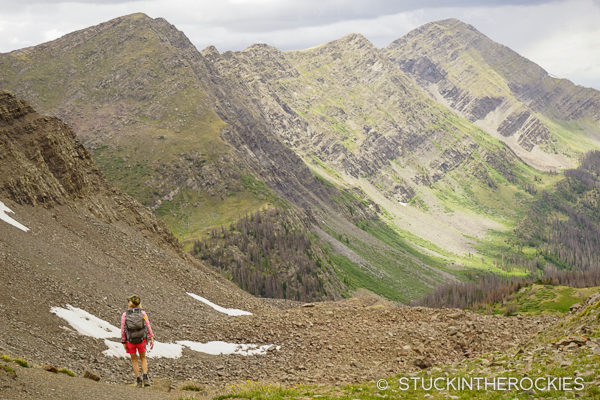 After a second night, we packed up our stuff and headed out. Our holiday weekend in isolation was complete.