We went out to camp for the night last weekend. You could say we wanted to get some fresh air. Unfortunately that's not what we got.
To varying degrees, this what it looks like around Colorado most days.
Sometimes we wonder if the rest of the country is really aware of what it's been like out in the west in recent summers. So rather than put up the usual post on a weekend adventure, we thought we should share a few photos and thoughts on the current state of affairs around us.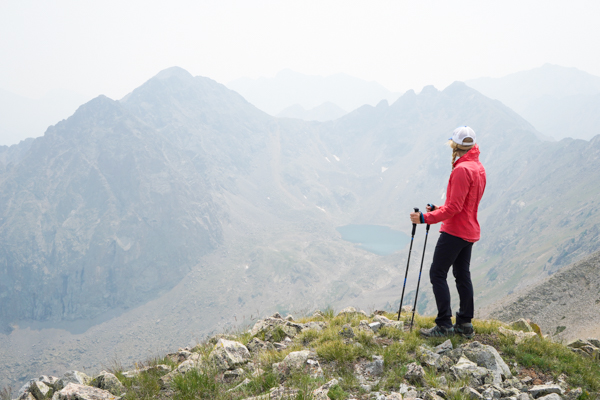 It wasn't always like this, there was a time when you could go all summer without a day of smoke or haze. And we're not just referring to Colorado. This situation is the same all over the region– be it Montana, Wyoming, Utah– pick your western state, they're dealing with the same issue of smoke and poor air quality. And while wildfires aren't a new phenomenon, what is different now is that the fires have gotten bigger, more numerous, and they seem to burn from spring all the way through summer and into fall.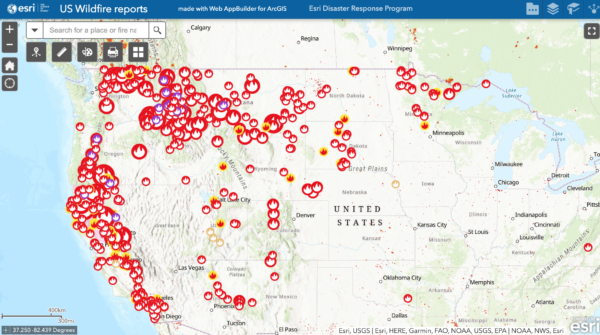 As a result, communities can no longer avoid discussing topics like defensible space. Or what to put in your "go bag" in the event an evacuation order is issued (read more about that here). Websites like Purpleair.com are regularly referenced in conversations on air quality.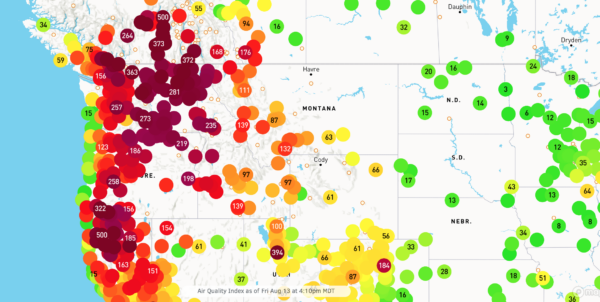 In a sign of the normalization of this environmental catastrophe, "smoke" is an actual forecast on the weather apps, akin to a call for a partly cloudy or sunny day.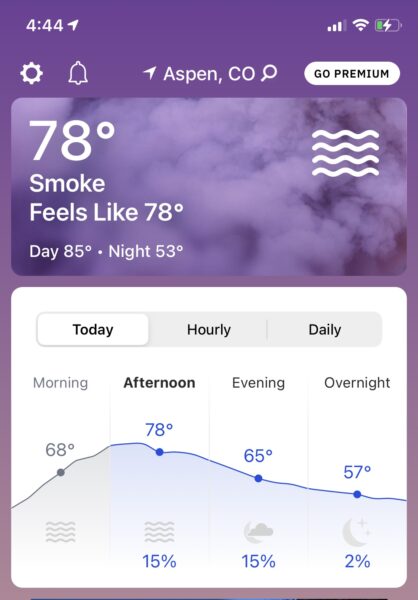 We feel as if this situation is being normalized by everyone– and we think that's a dangerous thing to do. It's wrong to tell ourselves that it's always been this way (it hasn't), or that there isn't anything we can do about it (there is).
The more we just carry on as though this condition is normal, or to be expected, the more the collective apathy will allow it to continue, and likely get worse.
Let's start acknowledging the problem. Heat records are continually broken, the west is in a "mega-drought" and the fires and smoke are just the beginning. It isn't that hard to implement changes to our habits and lifestyles that can help mitigate our individual contributions to climate change. There are smart choices we can all make to reduce our footprints. And of course there voting choices we can all make which effect larger policy.
There's a saying that the best time to plant a tree was 20 years ago, and the second best time is now. You can't go back in time and make changes, but you can start today, if you haven't already. Let's give it a try, hopefully it isn't too late.
---
For more insight on the state of affairs in the west, check out some of these recent stories in the news:
Earlier in August, Denver's air quality registered #1 of international cities for air pollution. Read about it here.
Did you know there's a mega-drought across the West? – Read about it here.
Water shortages in the West are leading to new restrictions – Read about it here.
Did you know July was the world's hottest month ever recorded? Read about it here.
The IPCC says devastating impacts of global warming are now unavoidable – Read about it here.
And though not from our region, did you hear it was raining in Greenland where it had only snowed before? – Read about it here.